'The Bachelor' Spoilers: When Will Colton Jump The Fence? Fans Frustrated By Teaser's Lack of Content As Season Nears End
Bachelor fans are tearing up social media sites with "when" and "where" questions about Bachelor Colton Underwood's already infamous fence jump, which has been seen in more than a handful of trailers since the start of this season. In the video, Underwood is seen hoisting himself over a fence in what seems could be a moment of escape.
Each week, it seems the jump could find its way into the episode, but has yet to appear in context. Underwood himself has teased the idea. When asked by a fan on Twitter when he will jump the fence, he responded with a cheeky line. "Technically... every episode I jump the fence," he said of the redundant teasers on Monday.
So when will Underwood jump the fence? And who will it be for? It turns out the fence jump will be for the girl Underwood ultimately chooses.
Bachelor fans may need to wait a bit longer to see the fence jump play out in full. The jump is expected to come at the end of the season, according to Reality Steve. It is allegedly going to appear in episode nine. Episode seven premiered on Monday night, which means there should be one more week without the dramatic move before fans are let in on the full story.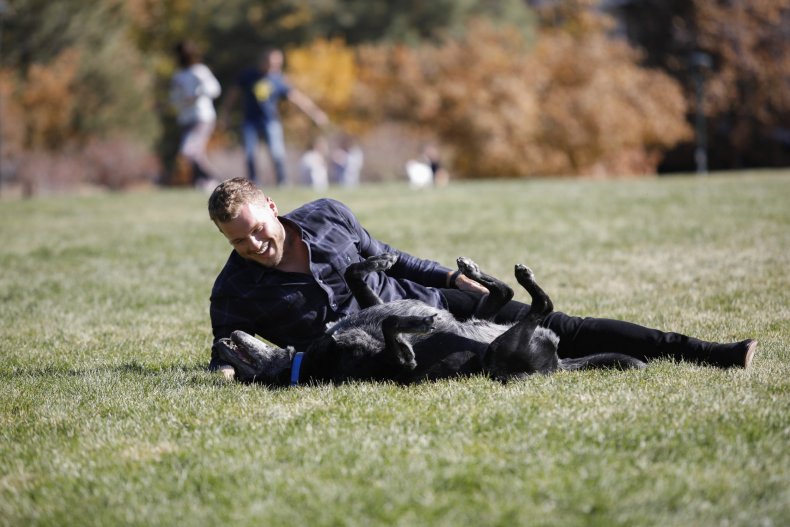 The story, however, is said to be one of love and frustration. Underwood and his final three women traveled to Portugal in November as the last stop of their international filming tour. This is where the jump happened, according to Reality Steve. And it all has to do with the wild and unexpected way this season ends.
Underwood secretly chose Cassie as his final woman before he eliminated the remaining two, Hannah G. and Tayshia. He told Tayshia he would pursue Cassie just after the pair had an overnight date. He let Hannah G. go home with no overnight. But instead of a proposal to Cassie, Underwood was allegedly blindsided by her pulling out with cold feet.
Instead of a final rose ceremony, or even a rose ceremony for the final three, Cassie allegedly left the show and told Underwood she wasn't ready to be engaged. This is when the fence jump happens. Underwood is said to have chased her down a set of stairs, but she still packed up and went home.
That means the fence jump is more of a spoiler than expected. It comes in part with the news that Underwood is actually not engaged after this season. He is, however, dating Cassie and told her there doesn't need to be a proposal for him to want to date only her, according to Reality Steve.