'Bachelor' Star Clay Harbor Is Dating Someone From Reality TV You Probably Know
Becca Kufrin's Bachelorette ex Clay Harbor has long been beloved by Bachelor Nation because of his sweet nature. While his past relationships on the series, be it with Kufrin, or later on Bachelor In Paradise, didn't work out, he's now one half of the cutest reality TV couple we've ever seen.
Harbor is dating Fernanda Flores from 90 Day Fiancé, and they brought their relationship on the show to prove it.
The couple had a digital date on Monday night's episode of 90 Day Fiancé: Self-Quarantined, which airs on TLC. The limited series, inspired by Covid-19, catches up with former 90 Day stars. For Flores, this meant talking about her recent divorce and new dating life as a single woman.
Fans know the Mexican reality star from her former marriage to realtor Jonathan Rivera, featured on Season 6 of 90 Day. They didn't last, though, and finalized their divorce earlier this year. Flores now lives in Chicago on her own, the city where Harbor also resides.
So how did the pair link up? Flores and Harbor met on social media and had their first date before Chicago's stay at home order, Flores revealed on Self-Quarantined. Since then, they've been hosting digital dates where they get to know each other better.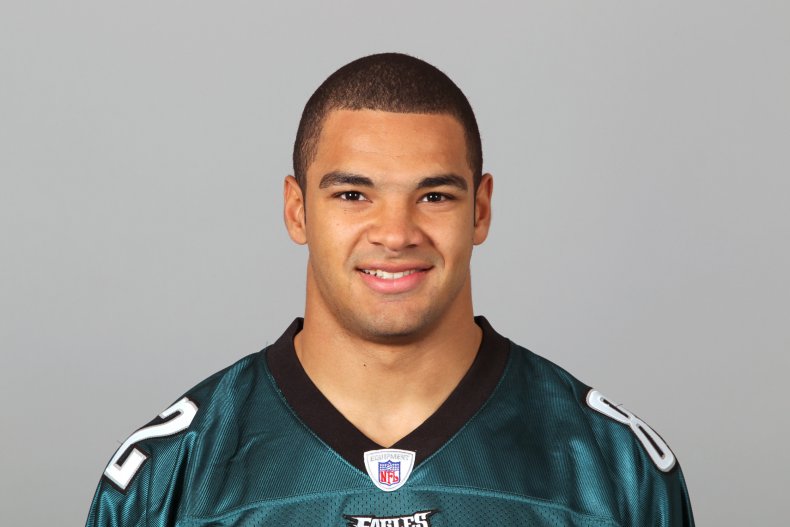 Monday night's date showed the pair dining and drinking wine digitally, as well as flirting in Flores' native language, Spanish. While Harbor isn't the best at speaking the language, it seems he's trying to learn and Flores loves it.
"Clay is just a guy that I like a lot," Flores started. "He was a football player. He's been in a few reality TV shows before."
The series showed Flores curling her hair before the date. All of the footage was self-filmed, as TLC's camera crew is not available during the pandemic.
"I met Clay a few months ago over social media," Flores continued. "We went on our first date...but it wasn't the right timing for me. I wasn't ready to be dating. Now, we want to date again, but we're stuck at home with the quarantine."
Flores and Rivera had a messy split. After the breakup, Flores alleged abuse from Rivera in a YouTube video. "I remember me looking through his office and stuff and I found a wrapper of a condom," Flores said. "I flipped out. I literally flipped out. I yell at him and I tell him, 'What the f*** is this?' I was so mad. His reaction was grab me from the neck, push me into the wall. 'That's not mine. You're crazy.'"
Rivera publicly denied the allegations of abuse.
Newsweek reached out to Flores and Harbor for comment on their relationship but didn't immediately hear back.