'Bachelor' Star Colton Underwood Says He 'Tried Everything To Be Straight'
Former footballer and ex-Bachelor star Colton Underwood says coming out was a very hard decision for him, and that he even used the popular reality show as a way to make himself straight.
Underwood spoke about his time in the closet on the Watch What Happens Live with Andy Cohen After-Show. The conversation was spurred by a fan question to fellow guest, Summer House's Danielle Olivera, about her opinions on whether castmate Craig Conover was "boyfriend material."
Following the question, host Andy Cohen asked Underwood if he was familiar with the "oeuvre of Craig." Underwood said he "saw Craig on Instagram once or twice," and the two segue into a conversation about being closeted.
"Instagram was my way to, like, look without being caught. Like the Explorer page was pretty interesting. I was like, guarding my Explorer page [more] than I was my DMs," he said.
"When you were closeted, were you, like, downloading Grindr and deleting it constantly?" Cohen asked referring to the popular gay dating app.
"Oh, yeah. And all of the cover ups and praying and trying self-conversion therapy on myself by becoming The Bachelor. So I've pretty much tried everything to be straight and it didn't work," Underwood replied. "I just love being gay now."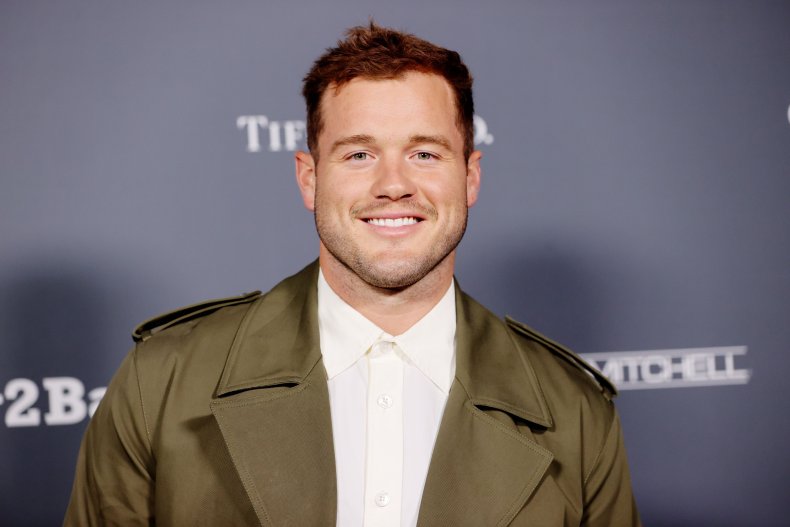 Though appearing on The Bachelor is an unorthodox method of "conversion therapy," the practice is a very real and harmful thing that some LGBTQ people go through. Conversion therapy has been banned in 21 states, and 13 countries—including France, as of this January.
Conversion therapy can take many forms. Experiments by the psychologist Robert Galbraith Heath in 1970 involved putting electrodes in a person's brain to stimulate a "pleasure site" while the person watched heterosexual pornography. Galbraith's hypothesis was that by associating the stimulation of the pleasure centers of the brain with images of heterosexuality, the person would reject homosexuality and become "straight."
However, conversion therapy—sometimes called "reparative therapy"—is rarely so physically invasive. Most conversion therapies now say they don't use any sort of clinical treatment. Instead, counselling is generally used—often with a religious bent.
Conversion therapy repeatedly confronts people with their own "deviancy," according to the Independent Forensic Expert Group (IFEG), and works to convince the patient to reject their "unwanted" thoughts. Generally conversion therapy places the "blame" for being LGBTQ on sexual abuse or some other form of trauma.
The practice has been widely discredited, and the International Rehabilitation Council for Torture Victims (IRCT) considers it torture. Conversion therapy rarely works, and according to the IRCT, those who have gone through it experience Post-Traumatic Stress Disorder, traumatic nightmares and a sharp increase of suicidal tendencies—especially in children, according to the IRCT.
This statistic is backed up by the LGBTQ organization, The Trevor Project. A study published by the group found that LGBTQ youth were over twice as likely to have attempted suicide after conversion therapy, and over 2.5 times as likely to have made multiple attempts in the past year.