'Bachelor' Stars Cheer On Hannah Brown Through 'Dancing With The Stars' Finale
Bachelor Nation wanted to see Hannah Brown win the mirror ball trophy on Dancing With The Stars Monday night.
The former Bachelorette took the stage on Dancing With the Stars Monday night for the last time. Even before she performed, Bachelor Nation shared their support for Brown on Twitter.
Another former Bachelorette encouraged fans to vote for Brown's safety. Kaitlyn Bristowe, who hosted the 11th season of The Bachelorette, implied it would be a no-brainer that she'd vote for Brown's safety.
Former Bachelor Nick Viall chimed in, too. "Vote for [Brown] tonight so she can win," he wrote along with instructions on how to vote. The show's beloved host, Chris Harrison, celebrated Brown's progress along with his own message to vote, and even mentioned Brown's love for Alabama.
"Our girl [Brown] has danced her butt off," he wrote. "Tonight she goes for the mirror ball trophy! #BachelorNation it's up to you to make this happen tonight. Good luck Bama!"
Throughout the season, Brown has been a top performer, though her continued safety was seemingly at the hands of Dancing With the Stars fans who voted, not her technical skills.
Brown started the competition as the top performer along with actor James Van Der Beek. By the end, though, former Fifth Harmony singer Ally Brooke was leading the competition with the most "10" scores awarded by judges.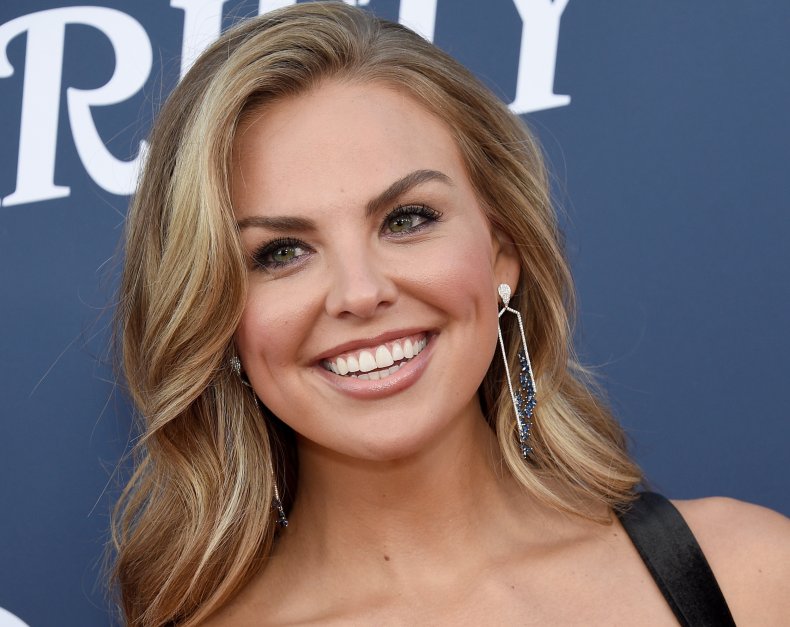 Before the show, Brown asked fans to vote for her safety on Instagram. She also shared a snap of herself and partner Alan Bersten and commented on how it was the last time the pair would dance together.
Brown's performance wasn't the first time she made conversation within the Bachelor Nation fanbase on Monday. Earlier in the day, fans were shocked when a Bachelor teaser showed Brown appearing on pilot Peter Weber's upcoming season of the reality TV show. The short clip to promote the new season showed Brown stepping out of a limo on Weber's first night as bachelor. The new season premieres January 6.
The video led fans to wonder if Brown returned to win Weber back. The pilot was sent home in Brown's final days as bachelorette. Their relationship didn't stop making headlines, though, as later it was revealed the pair had sex four times in a windmill.
This was a large bone of contention in Bachelor Nation, as the act of intimacy before marriage upset one contestant: Luke Parker. Parker confronted Brown about her decisions, and she sent him home with a speech, praised as feminist by many viewers, about her right to her own body.
Fans saw Brown get engaged at the end of her Bachelorette season, though she later broke the engagement to Jed Wyatt. The reality TV star has been vocal about her challenging year, and how Dancing With The Stars fit in. She communicated her frustrations to Entertainment Tonight in September.
"All the experiences I've had the past year, that have been very strong, has made me a lot more resilient to get past that. But I definitely have had struggles these past few weeks, of just having to bounce back when I'm like, 'Why can't I get this? I don't understand,'" she explained. "And I think it's just really remembering where my worth comes from. I think that's maybe the [secret] sauce. And I'm just a little bit sassy, but sweet!"