'Bachelor' Viewers Slam Peter Weber's Mom For Challenging Madison Prewett's Values
Some members of Bachelor Nation weren't thrilled to see Peter Weber's mom, Barbara, interacting with Madison Prewett on Monday night's episode of The Bachelor. The conversation took a turn when Barbara told Prewett she shouldn't try to change her son in their life together.
Prewett's story arch placed her in a tough position when Weber had sex with other women on the series. While Prewett never gave Weber an ultimatum, she did tell him she'd have a problem accepting a proposal just six days after he'd theoretically been intimate with someone else.
This intimate issue in the pair's relationship was seemingly the only talking point between Prewett and Weber's family, who immediately took his side. The Weber family claimed Prewett's emotional response to Weber's disregard for her feelings was a red flag.
Barbara pulled Prewett aside and explained Weber likes to party, and isn't entirely faith-based, like Prewett. Then, she asked Prewett to respect Weber's own morals.
Prewett spoke up and said her own values are just as important as Weber's in the relationship, and Bachelor Nation applauded her.
During the live Bachelor event, host Chris Harrison asked the crowd who they sided with. While some cheered for Barbara, an equal amount clapped when Harrison asked if the mother should have kept her opinions to herself.
The conversation with Prewett apparently made it easy for Weber's family to choose Hannah Ann Sluss as their favorite. From the moment Sluss walked in, the family welcomed her with joy and acceptance. Barbara even claimed she felt she'd known Sluss her whole life.
Barbara later pulled Weber aside and said she'd asked God to send the right woman into his life, and was confident that woman was Sluss. Others claimed Barbara's statement was hypocritical.
The family questioned why Weber still saw a future with Prewett when Sluss is a part of the competition. The now-famous clip of Weber's mother telling Weber to "bring her home" revealed Barbara thinks Sluss is the only option for Weber moving forward.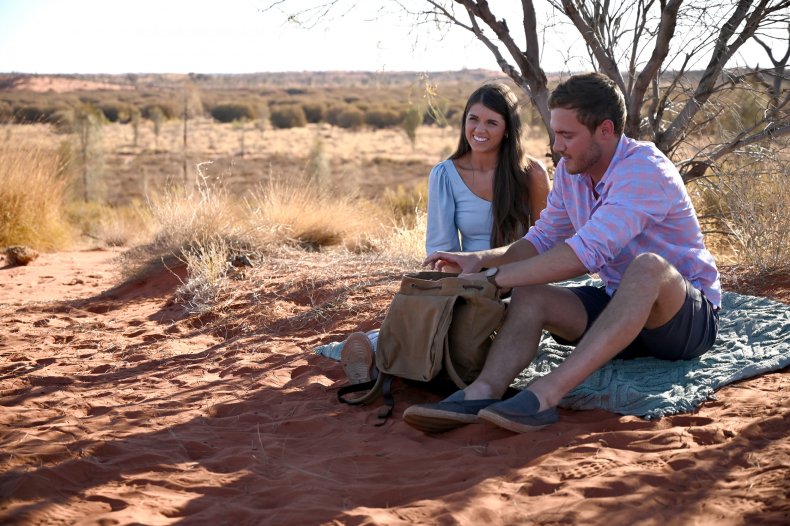 The Bachelor finale episodes air Monday and Tuesday night at 8 p.m. Eastern/Pacific on ABC.