Who Was Sent Home on 'The Bachelor' Last Night? Zach Lets Go of Three More
Three more women have left The Bachelor as star Zach Shallcross continues to whittle down the cast in search of his perfect match.
The ABC dating show returned in January for its 27th season, with former The Bachelorette contestant Shallcross taking the lead role for the latest iteration.
Shallcross started out with 30 women vying for his attention in the famous Bachelor mansion but, as the weeks go by, he has been forced to eliminate the ladies who he can't see himself getting engaged to at the end of the season.
Last week saw Christina Mandrell say her goodbyes after the rose ceremony, with Bailey Brown and Brianna Thorbourne, who won the "America's First Impression Rose" at the finale of The Bachelorette in September 2022, eliminating themselves throughout the course of the episode.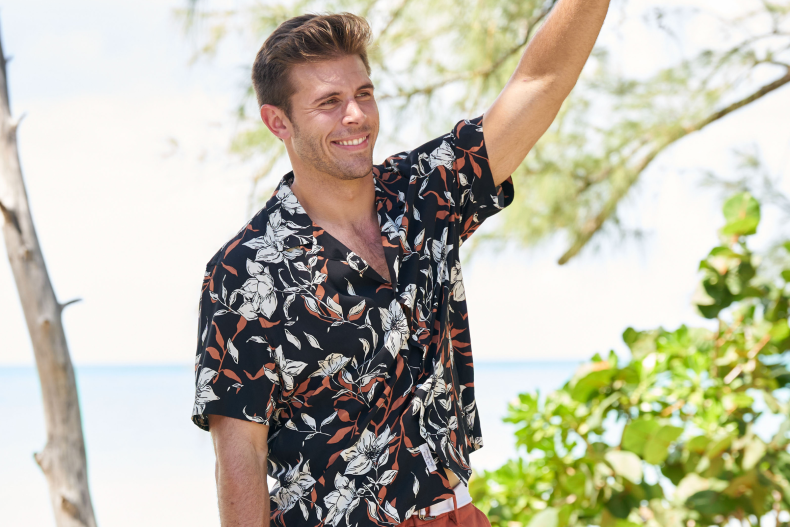 So who are the latest women who have had their time on the show cut short?
Newsweek has everything you need to know about what happened on the latest episode of ABC's The Bachelor.
Who Was Sent Home on The Bachelor Last Night?
The fourth week of The Bachelor Season 27 began with an appearance from host Jesse Palmer, a former star of The Bachelor who shared some good news with the cast.
"Get ready for your own slice of Paradise, ladies, because you're going to the Bahamas!" he said.
Once in the Bahamas, Shallcross shared a successful date with Kat Izzo on board a catamaran, which ended with Izzo being given a rose, meaning she was immune from elimination.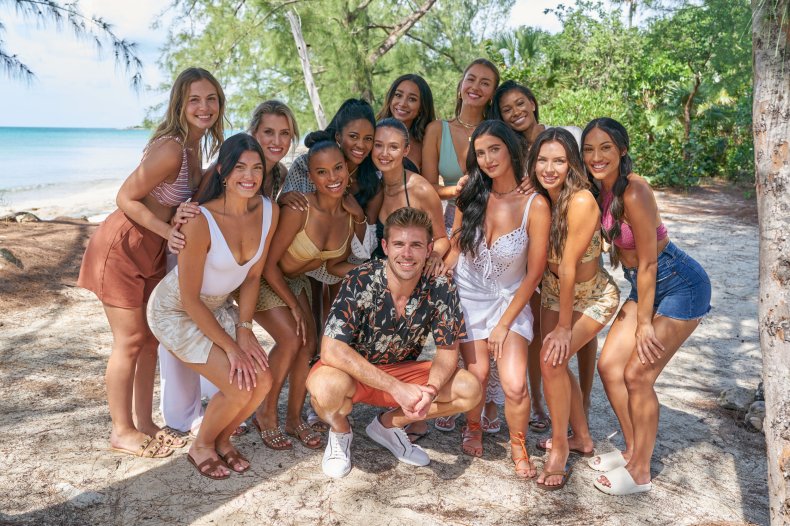 The drama really started during a group date, when Kylee Russell and Anastasia Keramidas had an awkward argument about dividing Shallcross' attention.
While Keramidas was in the middle of talking to the Bachelor, Russell approached the pair and asked if she could steal him away but Keramidas was not happy, leading Russell to joke that she "doesn't like to fight."
This comment sparked a fresh argument between the two women, and Russell took it upon herself to explain her frustrations with her co-star to Shallcross.
"She took it as I was trying to [have a] physical altercation," she told him. "I don't know if she was trying to embarrass me, but it felt a little embarrassing."
Russell then slipped in that she had heard from another of the women, Charity Lawson, that Keramidas had been talking about how many Instagram followers she was going to get from appearing on The Bachelor.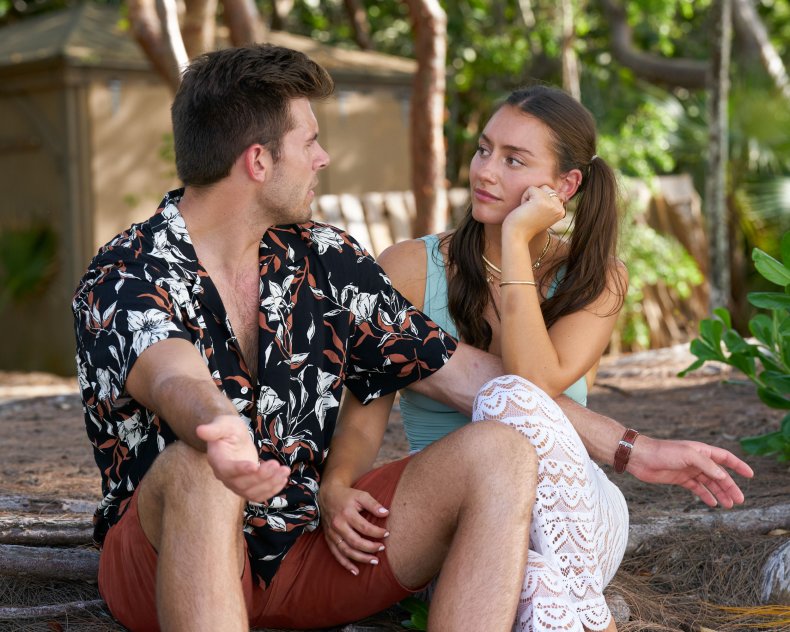 This did not go down well with Shallcross, who admitted it "freaked [him] the f*** out," and added: "I am terrified that I would end up with someone who is here for the wrong reasons."
After speaking to Lawson to confirm Russell's story, Shallcross then confronted Keramidas over her comments.
Keramidas reassured Shallcross that she was on the show for him and that she was simply answering her co-stars' questions about her social media but, although Shallcross took some time to think about things, ultimately he couldn't get over it and Keramidas left.
"My character is everything to me," Keramidas told Shallcross before exiting the mansion. "It was really upsetting that you had any doubt in that ... I did not come here for anything other than to see if there's a connection, and to see if you could potentially be a partner for me."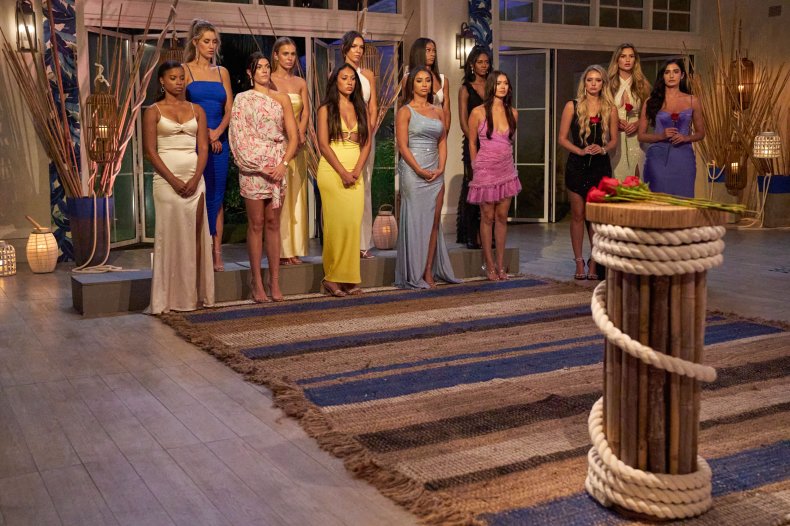 Two more women were then eliminated at the fourth rose ceremony of The Bachelor 2023, with Shallcross also saying goodbye to Genevie Mayo and Davia Bunch.
Both ladies had failed to deepen their connection to the Bachelor during the trip to the Bahamas, so, it was time for them to leave.
The preview for next week's episode has confirmed that The Bachelor cast will be heading to London.
There looks set to be plenty of drama, however, as Palmer is seen giving the women some "really bad news," and Shallcross appears to be communicating via a Zoom call, leading fans to speculate that he may have caught COVID-19 while filming.
Season 27 of The Bachelor continues Mondays at 8/7c on ABC.