'The Bachelorette' 2020 Premiere: There's a New 'Tyler C' and the Memes Are Priceless
There's a new Tyler C in the Bachelorette house, and Bachelor Nation isn't loving him, no matter how sweet he may be. Bachelorette viewers took to Twitter Monday night to slam the new guy for having the same name as the widely-beloved Tyler Cameron from Hannah Brown's season.
While Crawley's suitors filed out of the limo and into a whirlwind Bachelorette season, most of the other men were ignored while viewers focused their ruthless comments that questioned how ABC ever thought a new man named Tyler C could live up to one of the franchise's biggest heartthrobs.
It didn't take long for memes to surface, including some hilarious references that the new guy was the "off-brand" version of Cameron.
It's all in good fun, and it should be noted that Crawley's Tyler C seems just lovely, too. He just isn't the man that Bachelor Nation has had their mind on for over a year now.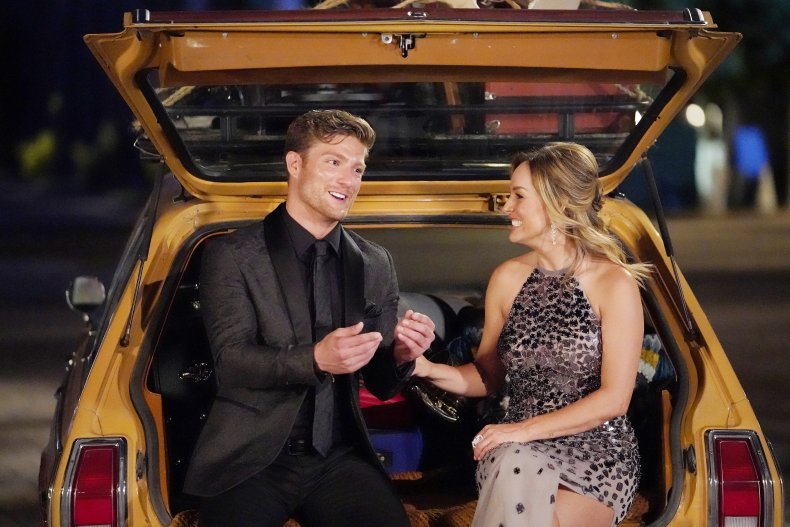 So who is the new Tyler C? His full name is Tyler Cottrill and he's from West Virginia. The 27-year-old is a lawyer, and has no connection to the other Tyler, other than sharing a name!
Apparently, he may be a troublemaker in the house, though. "Tyler didn't waste any time at all getting into the drama. He comes into the very first night with a little dirt on one of the other guys and he's not afraid to stir it up," host Chris Harrison said during the cast introduction. "He is a good debater, he is a lawyer, and he is ready to fight this case."
And he was right. Tyler C aired some dirt about fellow contestant Yosef who was apparently "flirting with girls" on Instagram from Tyler C's hometown, even when he was registered to appear on The Bachelorette.
Oh yeah, of course, there are already memes about that, too.
Despite the drama, he's got approval from the real Tyler C(ameron). Hannah Brown's runner up announced he'd be cheering on the man from home just because they share a name.
"I got someone to root for now," Cameron said in a conversation with Us Weekly. "I'm pulling for him. I'm excited for him."
There's good news for Bachelor hopefuls who can't get over Cameron, too. His roommate and best friend, Matt James, is currently filming his own season of The Bachelor. We're betting, COVID protocols allowing, there will be at least one Cameron cameo on the next season. Don't count the real Tyler C out of the spotlight just yet.