'The Bachelorette' 2020 Spoilers: Is Clare Crawley Engaged After Her Latest Bachelor Nation Stint?
It's that time of year again! The Bachelorette has returned. Now is the time we all rush to find answers about the bachelorette's current love life. While this season has already promised to be out of the ordinary, it appears there's at least one happy ending that will have Bachelor Nation filled with hope in an otherwise dreary year.
Clare Crawley is in a happy relationship at the time The Bachelorette will air, it seems, according to spoilers from Reality Steve who has a prodigious history when it comes to the franchise and predictions. That being said, it's unclear if the first bachelorette this season has a ring on her finger but Steve, for one, is saying yes.
"I do know they're still together, and probably engaged," wrote Reality Steve in a spoiler blog post on his website September 30. "Do I know for a fact they're engaged? No. But I assume they are based on things I've heard."
Rumors spread way back in August that Crawley was engaged to Dale Moss after refusing to continue on the season after she fell in love with him. Crawley only filmed for 12 days before she was replaced with a new Bachelorette: Tayshia Adams.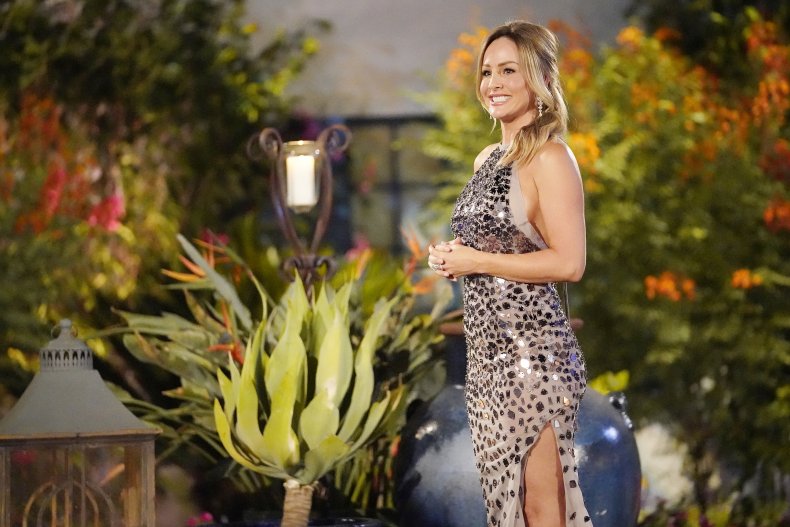 If all plays out as expected, Crawley will apparently choose to stop filming and end her season after only three rose ceremonies. It's all because of Moss, and the feelings appear to be mutual. As it seems they're still together, it seems The Bachelorette worked again, just not in the way viewers expected.
At this point, there's not a whole lot to be known of Moss and Crawley's relationship. The pair may be happy, but they're already facing major scrutiny online from Bachelor fans who claim they "cheated" the series. Some assume because of the COVID lockdown, Crawley and Moss have been getting to know each other digitally for some time. Reality Steve is on the record as claiming that this intel at least, was false.
"Reports are they were talking were at first debunked by Michelle Money, and then confirmed by me," Reality Steve wrote. "There was no pre-show relationship, talking, texting, etc between Clare and Dale. Again, I know people will choose to believe what they want to, but that's what I was told and I believe it to be true."
What we know is we're in for a super-short season featuring Crawley and Moss' quick romance, before being whisked into a totally new story that focuses entirely on Adams. We're sure by the end of Crawley's time on the show, or by the end of the season, there will be more clarity on her possible engagement, and how things are really going with Moss.