'The Bachelorette' 2020 Spoilers: Who Got Clare Crawley's First Impression Rose?
Clare Crawley's season of The Bachelorette just blew the roof off TV viewers' homes with wild teasers and millions of unanswered questions. Viewers already know Crawley's journey to find love is going to look nothing like seasons past, but night one had some familiar moments, including an early admission of attraction that no one is going to forget.
Like all of the Bachelors and Bachelorettes before her, Crawley met each of her suitors during an ultra-glamorous cocktail party night one, and there's a standout man that The Bachelorette promotions aren't trying to hide.
His name has already made the news. Crawley apparently saw her future husband in him as he hugged her for the first time. Love was in the air, and Crawley didn't waste any time declaring she was interested in former NFL player Dale Moss.
When it came time to hand out the first impression rose, Crawley didn't seem to hesitate.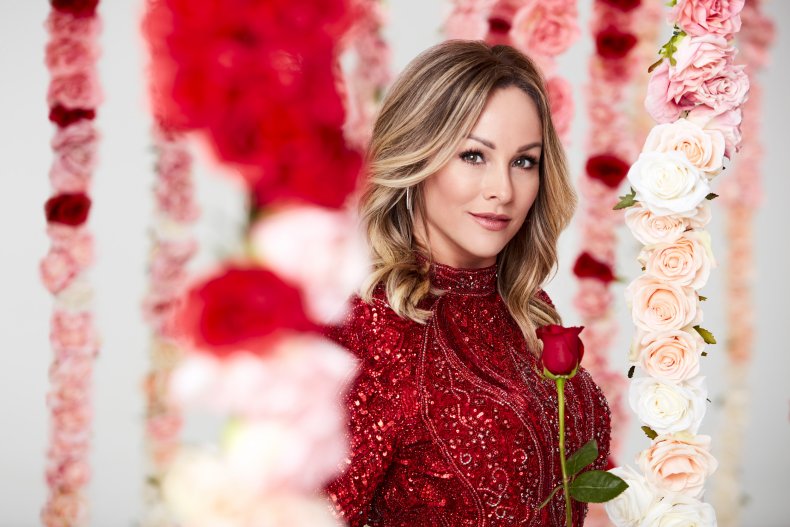 Their meeting was the first tell-tale sign of the mutual attraction felt. While many contestants pulled off cheesy stunts to woo Crawley, Moss held a genuine conversation with the Bachelorette. As they let go of each other's hands, and Moss walked away, the music changed.
"I definitely feel like I just met my husband," Crawley said. Shortly before, she noted, "I knew it." Chris Harrison walked over to ask what she meant, and she expanded. "I felt everything that I haven't felt...ever."
She continued. "I felt it. I just know."
Crawley had more men to meet but appeared to be struck by Moss. Even with new men approaching, a voiceover of Crawley revealed her feelings. "When Dale stepped out of the limo, it took my breath away," she said.
After the world-stopping introduction between Crawley and Moss, it seemed clear to viewers, and likely Crawley herself, that Moss would be the recipient of her first impression rose. Bachelor viewers know the first impression rose can often solidify a final relationship, or at the least, one that lasts until the near end of the season.
Their first conversation seemed natural, too, as Crawley beamed at Moss. She noted "butterflies" and "nervousness" along with an immediate crush. She's "big on energy and vibes," she declared, and Moss matches what she's looking for.
Crawley told Moss how she felt directly. "I've talked to so many men and you're the one I want to keep talking to," Crawley admitted to Moss as she offered him the first impression rose. They shared their first kiss after he accepted.