'The Bachelorette' Fans Call Out 'Stupid' 'Immature' WOWO Challenge
The Bachelorette may be one of the most popular dating shows, but compared to new upstarts it has a fairly old-fashioned view of sex. While Love Island contestants may have sex within a few weeks (and two contestant on this year's Too Hot to Handle committed a sex act with a few days), any love-making on the ABC show is held back until the fantasy suites towards the end of the season.
On Episode 6 of this year's Bachelorette (Season 17), the show took inspiration from one of these younger shows, but in a way that many fans felt continued the show's conservative attitude toward sex. In that latest installment, new co-host Kaitlyn Bristowe tells the remaining men that Bachelorette Katie Thurston has pitched "Operation WOWO: Week Off Whacking Off" – or, as The Bachelorette Instagram account called it, the "WHOA!!! WHOA!!!" challenge.
Of course, masturbation is one of the things that Too Hot to Handle contestants are not allowed to do. On the Netflix dating show, masturbation causes contestants to be fined $2,000—$1,000 less than if they kiss a fellow contestant.
However, the idea of having a contest to see who can refrain from what Katie calls "self care" is actually older than both The Bachelorette and Too Hot to Handle. The latter took the idea from "The Contest," an episode of the sitcom Seinfeld where the characters have a wager to see who can resist the longest. Bristowe even referenced that episode when she said that the men had to compete to see who could remain "master of their domain"—a euphemism the sitcom used for the act.
While that is considered by many to be the finest episode of Seinfeld, The Bachelorette fans were far less keen on this latest twist. When ABC posted a clip onto the show's official Instagram, among the comments were fans asking, "these games are immature, the men deserve better" and "how is this gonna help her find a fiance?! This is so stupid."
Others questioned why Katie had come up with the idea when the show has been painting her as so sex-positive—her sex-positivity has been a theme of this season, and she was introduced to the Bachelor franchise when she showed Matt James her vibrator.
The Ringer recapper Rodger Sherman, for example, asked: "Why did Katie, once a masturbation enthusiast, prohibit others from masturbation?... Is it OK if we acknowledge that it's healthy and normal for people to masturbate, but just all mutually agree not to talk about it, like we were doing before this episode?"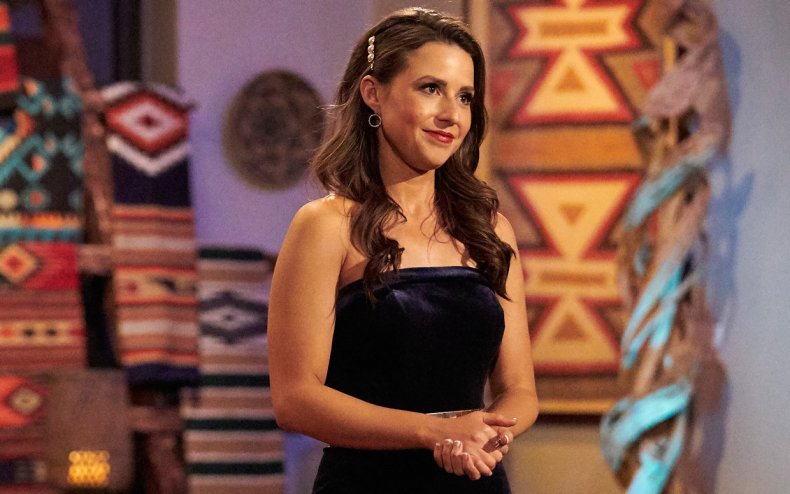 The backlash was so negative, in fact, that Bristowe had to step in to defend the competition. On her Instagram story, she said, "alright I know this is a lot to ask but while watching this Monday's episode please have an open mind and also a sense of humor because just reading some people's comments I'm like, wait why do people not have a sense of humor?"
Katie herself, meanwhile, spent the show retweeting fan's reactions to the WOWO challenge. Many of these were about new contestant Blake's difficulty with the challenge.
In a full-circle moment, one of the tweets about the challenge Katie retweeted compared Blake to Seinfeld's Kramer (played by Michael Richards), the first person to lose the masturbation challenge in "The Contest."
The Bachelorette Season 17 airs Mondays at 8 p.m. ET / 7 p.m. CT on ABC. All episodes so far are streaming on Hulu.