'The Bachelorette 2022': All the Contestants Who Left in Week Two
The Bachelorette 2022 stars Gabby Windey and Rachel Recchia sent several contestants home in episode 2 of the ABC show.
On the season premiere the duo shocked fans by deviating from The Bachelorette traditions and canceling the rose ceremony where they normally say goodbye to a batch of the eligible men competing for their affections, so the house was looking pretty crowded when the show returned to screens on July 18.
Before deciding whose time was up, Gabby and Rachel were seen enjoying a group date and getting some much-needed one-on-one time with the men of their choice.
The drama that had been teased in the trailer for the episode was also revealed, as contestant Chris was seen angering the women—and the other men in the house—with his talk about the Fantasy Suites.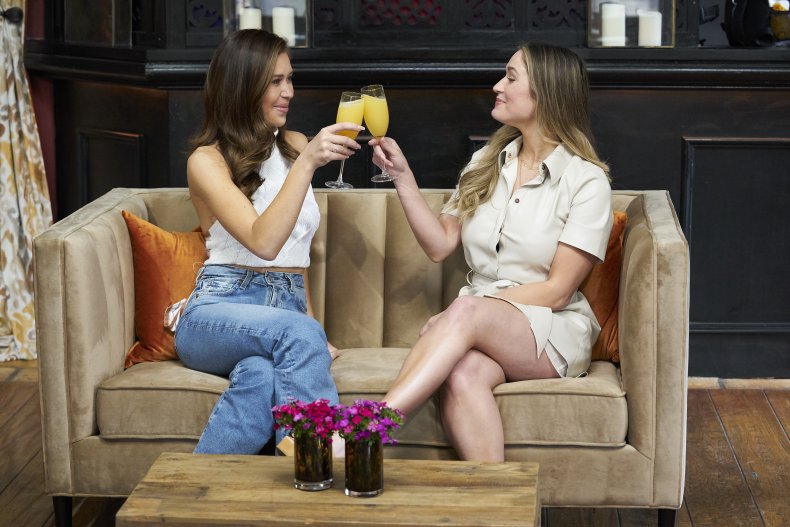 Newsweek has everything you need to know about what happened, and who went home, on The Bachelorette 2022 Episode 2.
'The Bachelorette' Episode 2 Recap
After last week's shock twist that saw Gabby and Rachel cancel their rose ceremony to give them the chance to actually get to know all the men, it was time for them to do just that.
To allow themselves the opportunity to really make some connections, Gabby and Rachel decided to host a private party with a select few. How did they decide which men to invite? A pageant, of course!
The men of The Bachelorette 2022 paraded through the house in their (tiny) swimming trunks in a bid to impress Gabby and Rachel, but it was Aven, Logan, Brandan, Jason, Johnny, and Colin who made it to the group date. At the end of the evening, Logan received a rose from Rachel while Gabby gave hers to Johnny.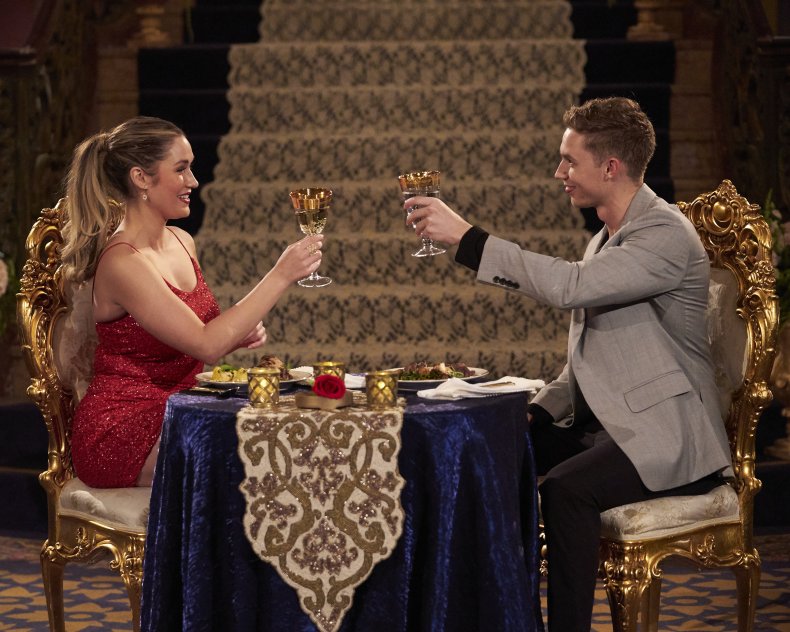 Following the group date the night before, it was time for the ladies to head out on their one-on-one dates. Rachel went first, spending the day with Jordan V. Things started out well but as the date progressed Rachel admitted to the cameras that she wasn't feeling it. During her dinner she told Jordan how she was feeling, explaining: "There is just something that is missing for me tonight. I just really want to be honest... And for that reason, I can't give you this rose, and I do truly apologize."
Back at the house, the rest of the men appeared shocked as somebody arrived to pick up Jordan's suitcase—his time on The Bachelorette was over.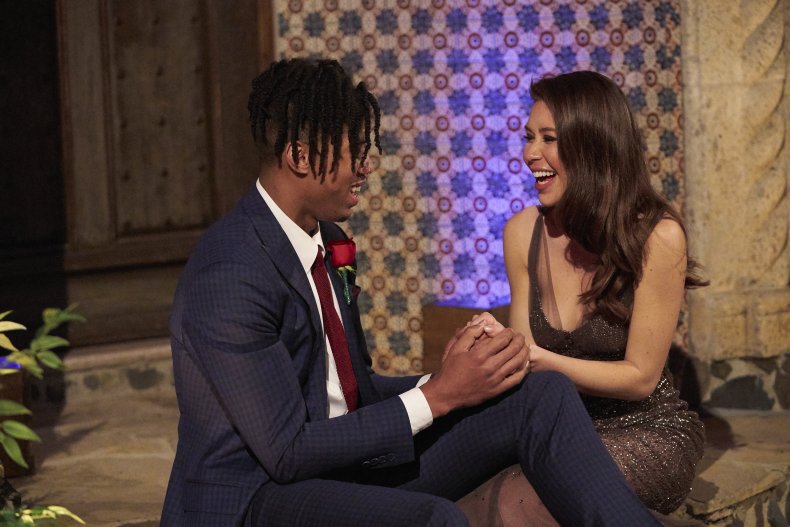 Meanwhile, Gabby was seen getting close to Nate during their one-on-one time. On their date, Nate revealed for the first time on the show that he has a daughter. Gabby was seen getting teary as he gushed over his little girl. She then told the cameras: "When Nate told me that he was a father, I started to think, 'Am I there yet? Can I be a mother? Is this a life I want?'"
"But I don't have to make that decision right now," she concluded, before giving Nate the date rose.
It was then time for the cocktail party. Earlier in the day, Chris stirred up some trouble by telling his fellow contestants that if he makes it to Fantasy Suites stage of the competition, he wouldn't allow Gabby or Rachel to spend the night with other men. "That would be the situation where I'd go, 'Okay, I'm out.'" he said. This angered the other men as they questioned why Chris was even thinking that far ahead, and speaking about the women disrespectfully.
During the cocktail party, Quincey decided that the women had a right to know what was being said and brought Rachel over to sit with with him, Henley, and Jordan H, where they filled her in on Chris' declaration. "I don't even know why sex is being brought up," she said. "The fact that Chris is already discussing ultimatums... it's just extremely upsetting."
Rachel then went to tell Gabby what she'd heard and, as expected, she had a similar response, declaring Chris' attitude to be "controlling" and "disrespectful."
Who Went Home on Episode 2 of 'The Bachelorette' 2022?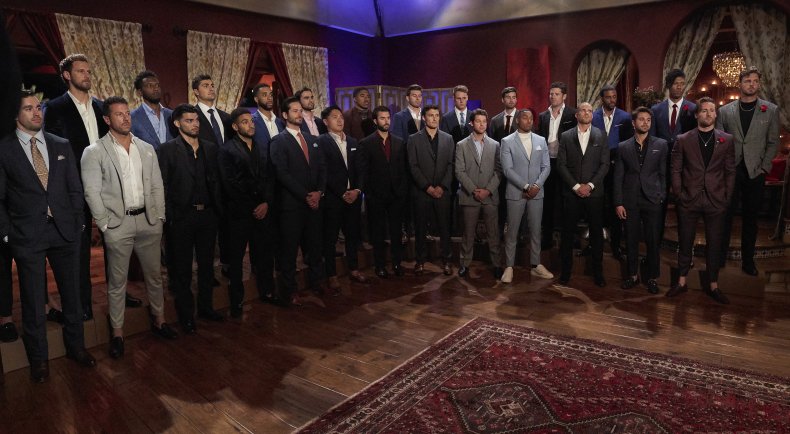 Once Gabby and Rachel had found out about what Chris was saying, they went to confront him to find out what was going on. Instead of offering an apology, however, Chris pushed back and accused them of not giving him a chance to get to know them. After accusing him of being "condescending," Gabby and Rachel asked him to leave.
So, with Chris gone and Jordan V having already left, Gabby and Rachel were two men down but, due to last week's rose ceremony being canceled, the pair had to make some big cuts. Nate, Logan and Johnny were already safe, and the ladies chose to also keep Jason, Aven, Erich, Zach, Jordan, Quincey, Michael, Tino, Jacob, Tyler, Termayne, Hayden, James (aka Meatball), Kirk, Spencer, Alec, Ethan and Mario in the running.
That meant the pair were forced to then say goodbye to Brandan, Colin, Ryan, Matt, Justin and John, narrowing the the number of men left in The Bachelorette 2022 down to 21.
The Bachelorette continues Mondays at 8/7c on ABC.