'Bachelorette' Becca Kufrin Responds To Garrett Yrigoyen's Instagram Controversy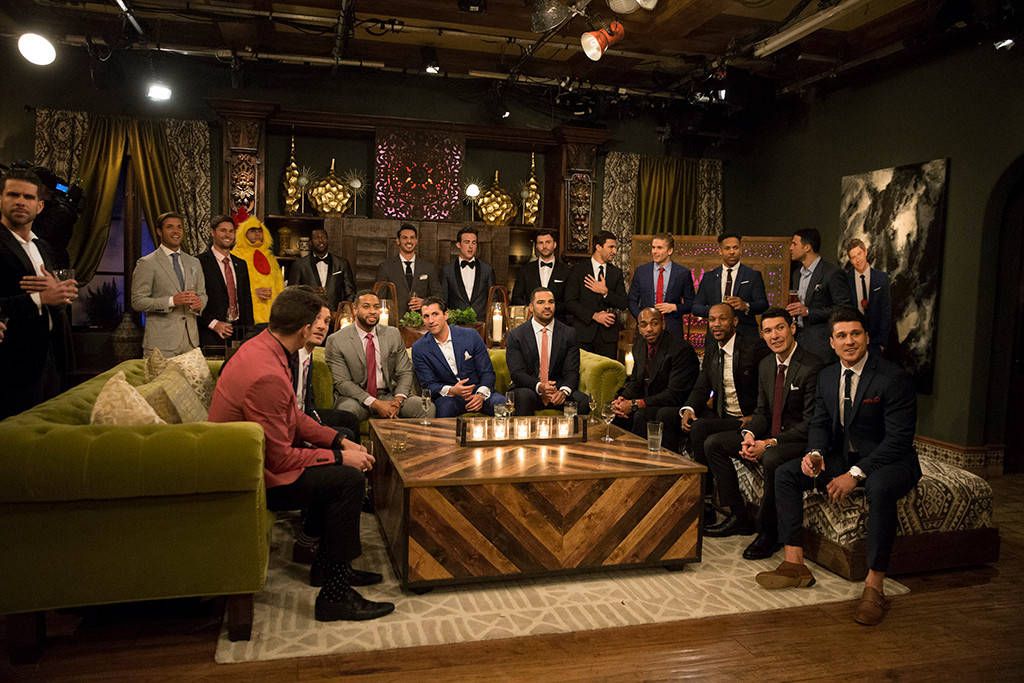 It didn't take long for controversy to erupt on Season 14 of ABC's The Bachelorette. After the reality dating show premiered Monday, allegations claimed contestant Garrett Yrigoyen "liked" controversial posts from his personal Instagram account. Now, Bachelorette Becca Kufrin, who quickly became smitten with Yrigoyen on the show's debut, is speaking out.
Since contestants on the Bachelorette aren't allowed to use the internet, Kufrin wasn't aware of Yrigoyen's social media habits while filming. "It's different, but it's nice in a way because I was truly getting to know these guys for them, and hav[ing] conversations face to face with them about things that were important to me," Kufrin, 28, toldE! News Wednesday. "So I feel like I got a much better picture of who these 28 guys were, as opposed to just looking on their social media and trying to make a decision of who they were by not talking to them."
Kufrin is keeping an open mind after hearing about the 29-year-old's alleged social media activity. "I've heard a little bit about it these past couple days," she said. "I've just been so busy traveling around the country with press that I haven't really been able to read too much up on it, but everyone is entitled to their own opinions, and at the end of the day I wanted to go on this journey to open up myself and have people see my love story unfold and I would hope that they would stay open and respect me but also stay open and respect these 28 guys that went along on the journey with me."
The frontrunner, a medical sales rep from Reno, Nevada, was accused of liking posts and pictures under the username @imwatchingyuuo. He apparently favorited images that mocked liberal feminists, Parkland high school shooting survivor David Hogg, undocumented immigrants and the trans community. Screenshots of the Instagram posts were shared last week by former Bachelor contestant Ashley Spivey.
"A contestant on this season of #thebachelorette liked all of these posts on Instagram and I'm thinking it will be very hard to pull for the type of person likes any of this," she wrote. "Not sure why I was sent these pics but I'm sure it has to do with me always calling out bull$h*t. I'm fine being that person."
Yrigoyen has remained quiet about the accusations.
The Bachelorette airs Mondays at 8 p.m. ET on ABC.