Brooke Blurton Latest Former 'Bachelorette' Star to Join OnlyFans
Former Bachelorette contestant Brooke Blurton is on OnlyFans - but just as an observer.
The ex-reality star, who appeared on the Australian version of the franchise, told Yahoo: "I have an OnlyFans account, as in I watch other people," she explained. "I just find it so intriguing. I'm interested, I'm curious, I can't help that! I have to know!"
The 27-year-old continued: "And, you know, I'm also gay so I love women's bodies and physiques, and if that's what it is, why not?"
Blurton, who just launched a podcast called "Not So PG," added that while the platform often gets a bad reputation for its explicit content, it's a "creative space for people to show themselves creatively."
Bachelor Nation alum, the U.S.'s Victoria Larson, is also on OnlyFans. The company tweeted the news in August 2021.
"All hail Queen Victoria Larson! Entrepreneur, model and health and beauty advocate Victoria, has just joined us on OnlyFans!" they shared. "The Bachelor in Paradise star is so excited to connect with her fans. So head over to say hi at: http://onlyfans.com/victoriavikki #WelcometoOnlyFans."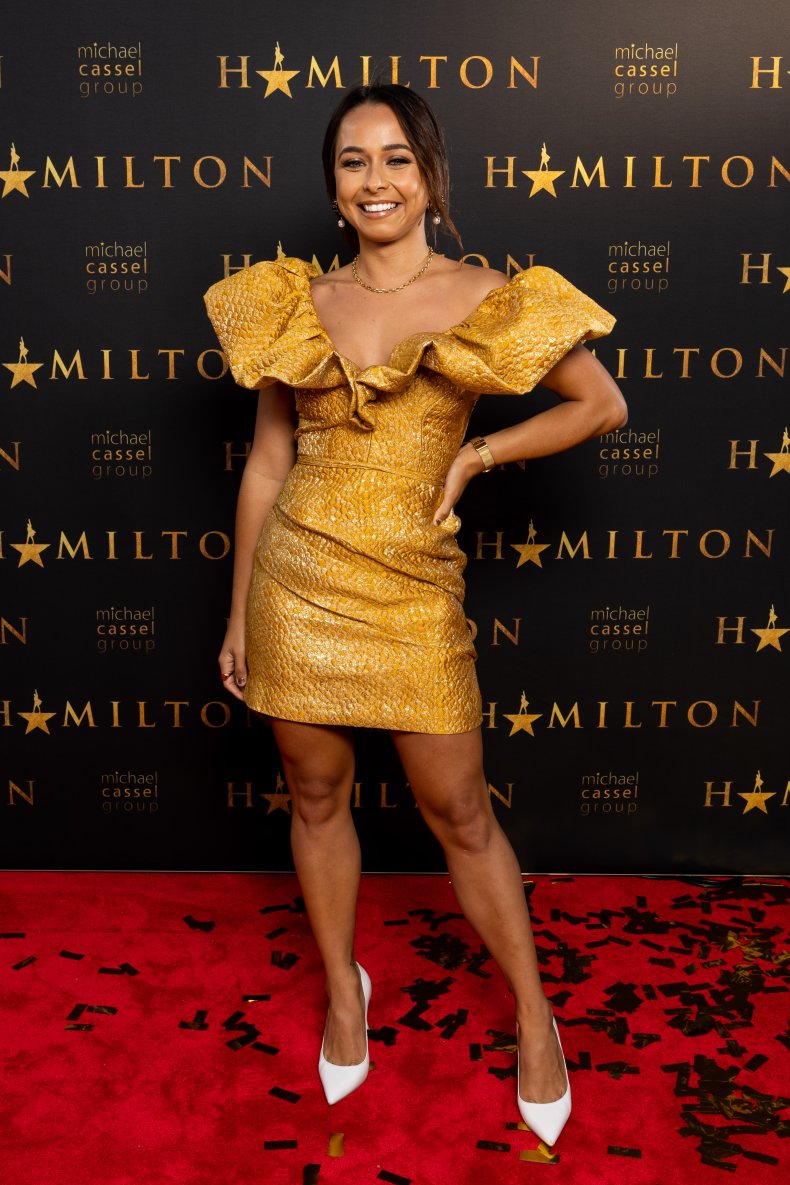 Blurton rose to fame in 2018 on The Bachelor and went on to star in Bachelor in Paradise. In 2021, she became Australia's first indigenous bisexual lead, courting 10 men and 10 women. She's currently single following her split from Darvid Garayeli, less than three months after they got together.
During an Instagram Q&A with fans in June, Garayeli hinted they had a messy breakup. When asked if the exes remained friends, he wrote: "It's a strong no from me."
The landscaper announced the pair's split in January. "Starting the new year off with an end to a chapter and hopefully the beginning of another," he wrote at the time, seemingly to Blurton's surprise. "Unfortunately, Brooke and I have parted ways. Whilst we both genuinely thought we were each other's person, things change and that's okay," he wrote on New Year's Day.
While speaking with NITV's The Point, Blurton claimed Garayeli blindsided her with the public announcement in order to "humiliate" her.
Following her comments, however, Garayeli fired back via his Instagram Story. "When will it end? This was never my intention ... There's a lot more to the story that hasn't been shown," he told his followers. "I've stayed quiet in hopes it would simmer out, incredibly confused as to why it's being dragged on."
They have since unfollowed one another on social media.
Prior to their split, Blurton defended her decision after facing a backlash for choosing a man.
"[People online] write this horrible comment, and you're like, 'You have no idea, and you're just making a snap judgment on our relationship already,'" she said in an interview with The Guardian. "It's just disappointing to see."
"I read a couple of comments and it was like, 'I think these people just don't get the meaning of bisexual, which is an attraction to male and female,' ... I just was really frustrated with the level of biphobia that was happening."
That being said, Blurton doesn't have any regrets. She told the outlet: "I really opened myself up this season and showed so much vulnerability in doing it, and I did it bloody proudly."