'The Bachelorette': Why Chris Harrison Will Not Be Hosting the New Series
The Bachelorette 2020 has already reportedly had to change its lead woman partway through the series, but now the show will also have a new host. Chris Harrison has been the host of the ABC dating show since it began in 2003, but will be replaced for at least part of the show by JoJo Fletcher, former Bachelor Season 20 contestant, and Season 12's Bachelorette.
In order to make The Bachelorette Season 16, all of the cast and crew had to quarantine together for two weeks at a resort in La Quinta, California in order to protect them from the coronavirus.
However, on August 11, Harrison dropped his son off at college, meaning that he has to go through another two-week quarantine which will prevent him from filming.
Speaking on the Almost Famous podcast, former Bachelor contestant Ashley Iaconetti said of this: "The Bachelor bubble down there is the safest place you can be right now. There are so many tests going on down there and so much quarantining going on."
The reason that Fletcher was available to take Harrison's place as Bachelorette host is because she had already quarantined herself at home to make a guest appearance on the show. As a presenter in her own right, who currently hosts CNBC's Cash Pad alongside her fiance Jordan Rodgers, she was able to take over hosting duties.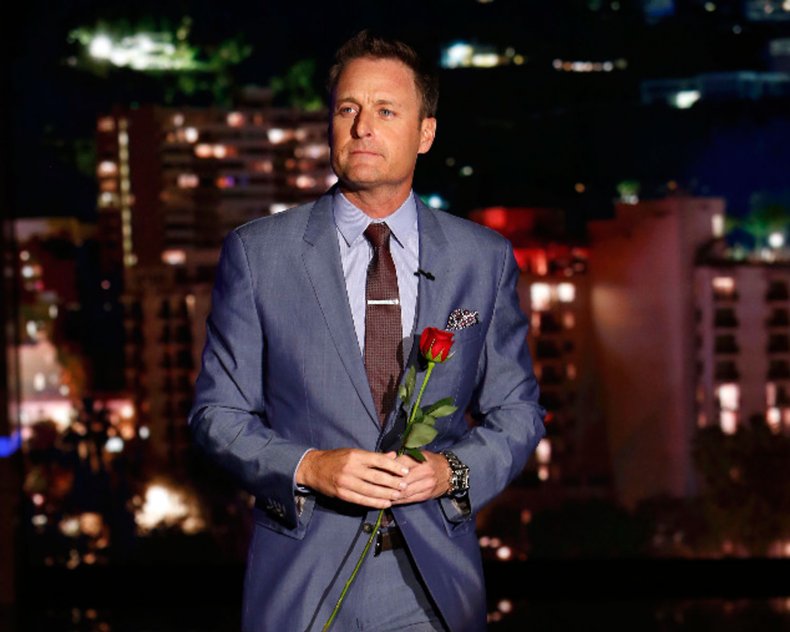 Per a source talking to US Weekly, Harrison will be back for what they call "the last few shows." Another source, meanwhile, told the magazine that the Who Wants to Be a Millionaire host is not happy with this decision. They said: "Chris was not happy they were going to make him quarantine in Palm Springs for two weeks without working. He insisted he simply dropped his son off in his dorm room and left, social distancing the entire time."
This comes after the news earlier this month that the original Bachelorette for the year Clare Crawley was being replaced by Tayshia Adams after Crawley fell in love early with a suitor and refused to go on any more dates.
The initial promo for the show featured its contestant in silhouette, adding fuel to the speculations that there were some changes going on behind the scenes. A social media ad then featured Crawley's face, but did not put the rumors to bed–especially after series creator Mike Fleiss tweeted: "Strange times...#The Bachelorette."
According to numerous reports, the show will begin by telling Claire's story, before pivoting to this new Bachelorette.
Newsweek has reached out to ABC for comment and will update this article when we get a response.
The Bachelorette 2020 is coming to ABC in the fall.
'The Bachelorette': Why Chris Harrison Will Not Be Hosting the New Series | Culture