Who Are The 2018 'Bachelorette' Contestants? Chase Vergason, Ryan Peterson and More Meet Becca
The Bachelor may have ended Tuesday night, but ABC's not giving Bachelor Nation a second to catch its breath. The final 30 minutes of last night's "After the Final Rose" special was all about the new Bachelorette, Becca Kufrin. After the emotional rollercoaster of being engaged to, then dumped by, Bachelor Arie Luyendyk Jr., Bachelor host Chris Harrison had a pleasant surprise for the 27-year-old: She would begin her journey as the next Bachelorette right now! Becca was immediately (and somewhat awkwardly) introduced to the five guys who will be competing for her heart on the 2018 Bachelorette. They are:
Lincoln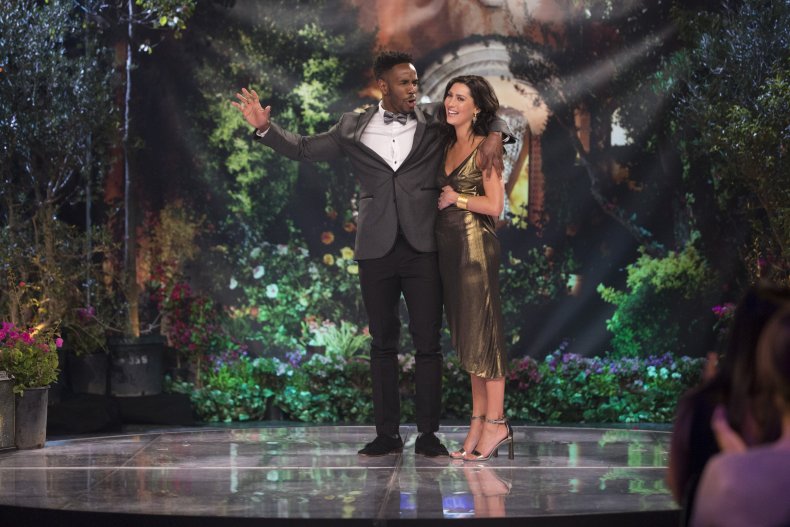 Already a fan favorite thanks to his British accent, Lincoln told Becca it was his birthday, and that meeting her was his gift. Awww. Like the four men who followed, he told Becca he'd seen the Bachelor finale. "I watched what you went through last night and I need to applaud you for how well you handled that," he said. "It's contagious and that energy has inspired me. I cannot speak for everybody, but I can speak for myself, and a few people. Arie is a wanker!" Bachelor Nation is in!
Chase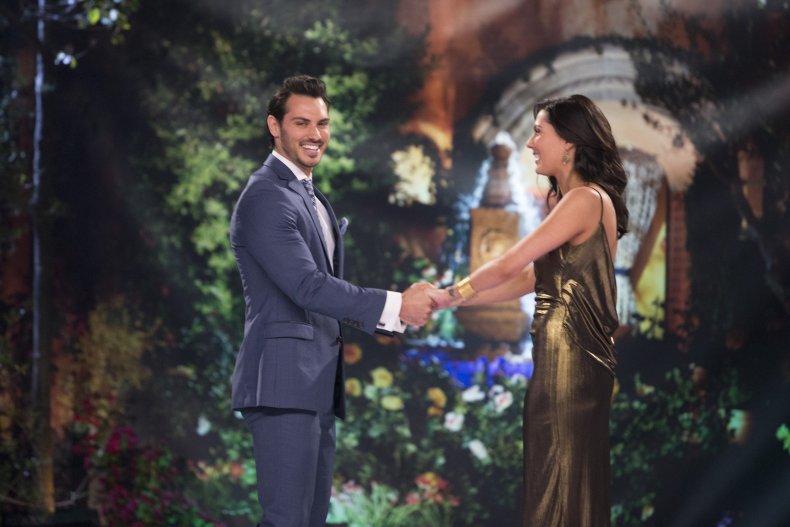 Chase was the least impressive of the contestants, and he, too, offered his condolences to Becca. Oddly, he also introduced himself with his last name, Vergason, which Bachelorette contestants rarely do. That made it easy to find his Instragram page. Seems he's in the advertising business and likes to eat watermelon shirtless.
Ryan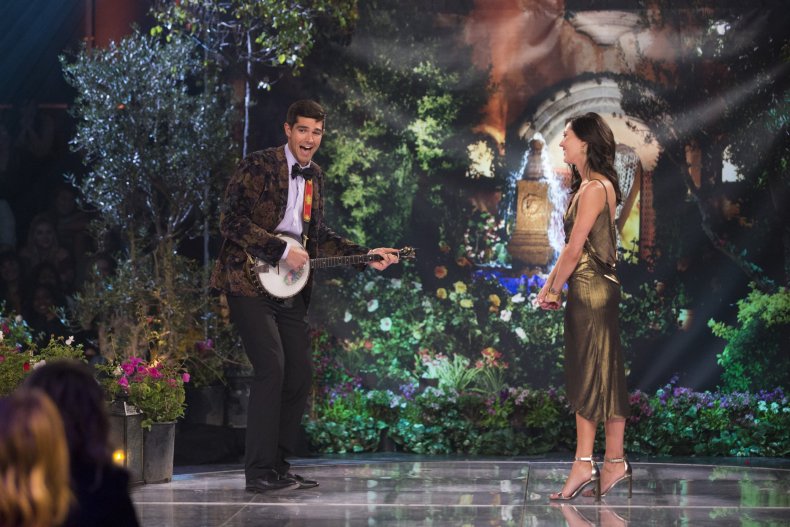 Not only was he wearing a floral velvet jacket and a bowtie, he was playing the banjo and singing an original song about being on the Bachelorette. Quirky! And, honestly, he was pretty good. If Becca is an Ed Sheeran fan, she'll definitely like Ryan.
LinkedIn stalking by fans revealed that Ryan's full name is Ryan Peterson, and that he is a landscape designer and contractor in California.
Darius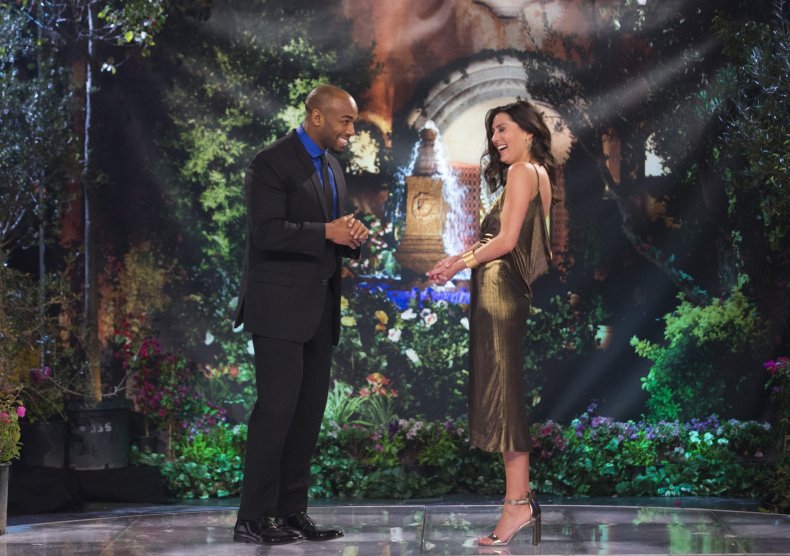 The dude couldn't stop telling Becca how gorgeous she looked, to the point where it became uncomfortable for viewers and Becca. When he implied that he had a smoking hot girlfriend, she told Darius, "Don't get ahead of yourself." According to Instagram, his full name is Darius Feaster, a 26-year-old former University of Wisconsin football player.
Blake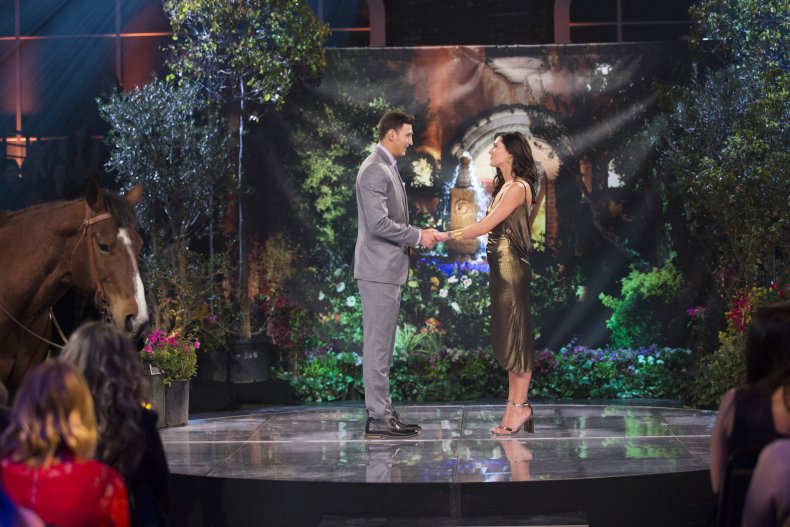 Blake will forever be known as the guy who brought a giant horse into ABC's studio. His sell to Becca was, "When you fall off the horse, you've got to get back up again." And then he got her to climb up and sit side-saddle, despite her gown and heels. She did not look comfortable.
According to Instagram, his full name is Blake Horstmann, he's from Denver and, like Ryan, he enjoys wearing bowties.
Becca Kufrin's season of The Bachelorette will air later this year on ABC.