'Bachelorette' Episode 2 Season 16 Spoilers: Take a Peek at This Week's Dates Through Photos
The first episode of Clare Crawley's season of The Bachelorette made it very clear that drama will overtake any happy moments viewers happen witness this season. Crawley isn't going to find love in the typical Bachelor way...but that doesn't mean her season won't have some familiar moments.
Episode 2 of Season 16 will premiere Tuesday night, and Crawley is expected to go on three dates. There will be two group dates and the first (maybe only?) one-on-one date of the season.
And shockingly, it's not even with Dale Moss.
Viewers already know Moss is the clear frontrunner. Crawley admitted that he may be her future husband just seconds after meeting him for the first time. And rumor has it, the pair will ditch the show altogether. Before we get there, though, the men will see how obvious Crawley's affection for Moss is. That drama seems to be coming to the screen on Tuesday.
A teaser for the episode showed the men calling Crawley's behavior "unacceptable." Later Crawley questions why none of the men want to spend time on a group date with her. Which of the two group dates this is seems unclear, but ABC already uploaded photos of all of the normal and dramatic moments that are ready to unfold on-screen Tuesday.
One group date appears to be a love language-based event that takes the group through moments of physical touch and words of affirmation with Crawley. Photos show the blindfolded singles getting intimate with each other in front of the crowd. Notably, Crawley and Moss appear to be closer than any of the other suitors.
Later in the date, Crawley is seen standing in the window of a "castle" as the suitors apparently speak sweet nothings to her.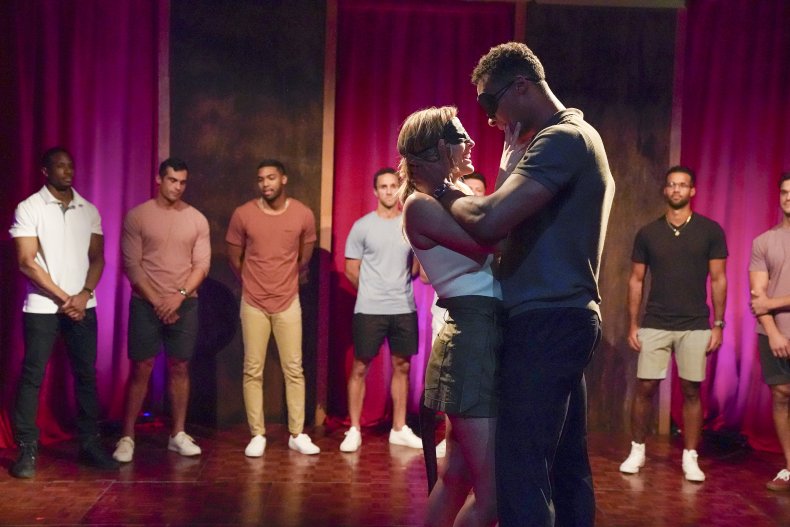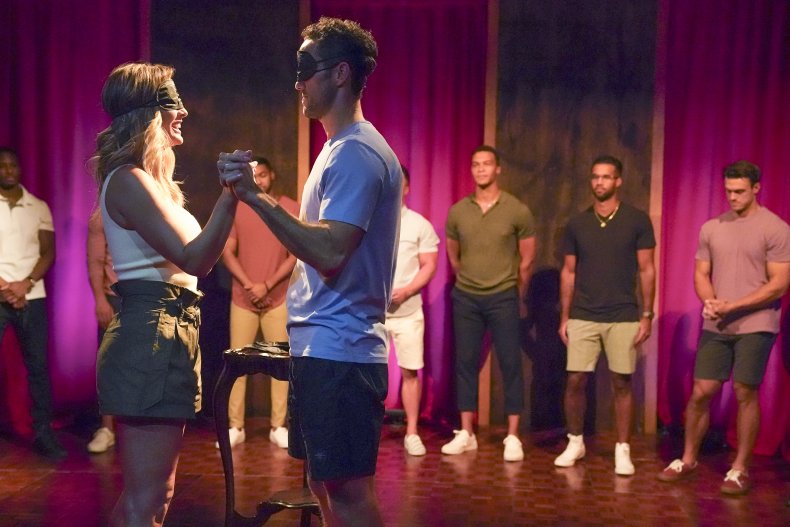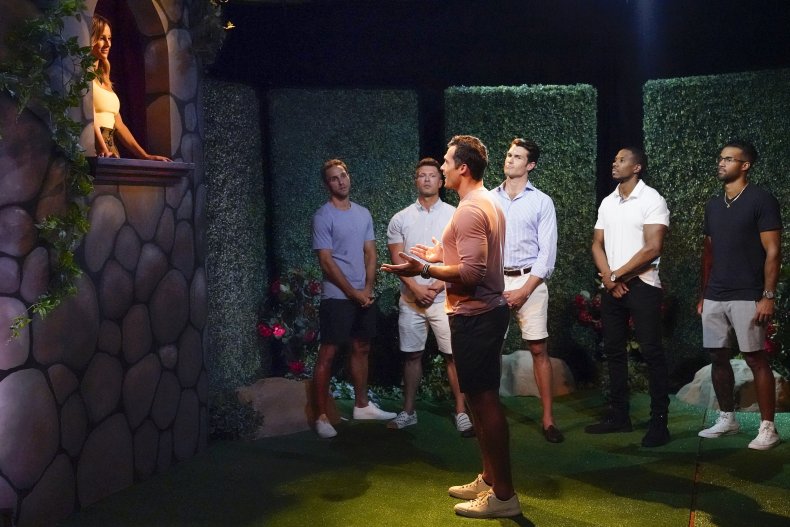 Now it's time for another group date: a dodgeball competition. Photos show Crawley isn't competing. She'll sit on the sidelines with host Chris Harrison and watch the male aggression from afar. It appears, like many competition dates on the franchise, there will be time to practice, followed by a legitimate game.
As expected, the men's shirts will be coming off.
Later on, Crawley is spotted with some of the men while wearing an evening gown. It's unclear if these snaps are from a post-date rendezvous or from an official cocktail party where Crawley is expected to send a few men home. One photo in particular raises questions, as Crawley is seen bubble wrapping one of her dates.
Episode 2 will air at 8 p.m. ET Tuesday on ABC.