'Bachelorette' Episode 5 Spoilers: Conclusion to Luke vs. Luke Drama?
It's never truly a season of the Bachelorette if Chris Harrison's "next week on the Bachelorette" voiceover interrupts intense man-on-man drama. Last week, things looked to get pretty tense between the men, especially between the Lukes.
As a refresher, things were initially ignited during on the rugby field when Luke P "body slammed" Luke S. It's not completely clear what happened since the film crew nor Hannah B. saw what went down between the two but it definitely seemed to have a ripple effect into the post-group date cocktail party.
There was no rose ceremony last week, except RealitySteve revealed who doesn't get a rose and who goes home on their own accord.
Spoilers for Bachelorette episode 5 ahead!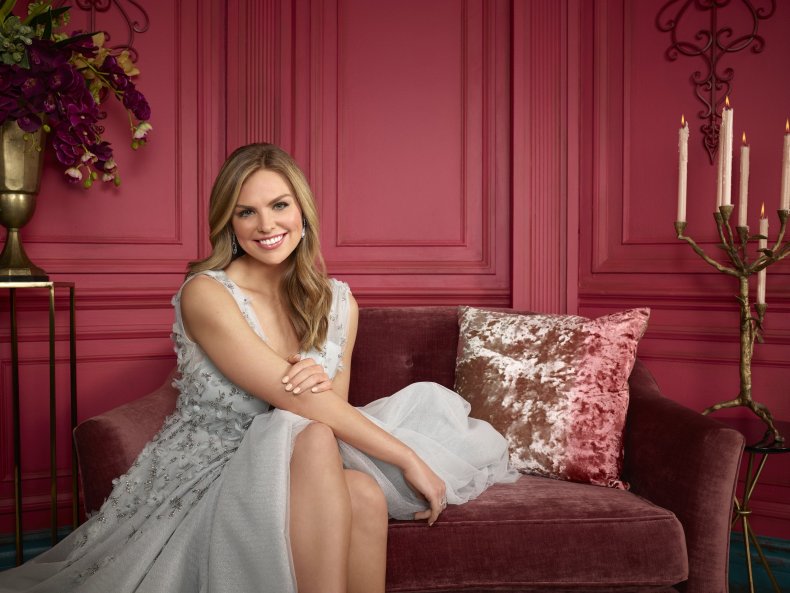 According to RealitySteve, Luke S (aka the Nick Viall look-a-like) felt Hannah B stood up for Luke P through the whole rugby fiasco and decided to eliminate himself during the rose ceremony.
The first out of two rose ceremonies will see two more men sent home:
Now, it's a fresh week, which means it's time for Hannah B and her remaining men to pack up their bags and head to their first international trip of the season–Scotland.
Date Cards Go To...
One-on-One: Luke P
We can only imagine the guys' reaction to Luke P's name being read on the one-on-one date card, which makes for great television. It's not completely clear what Luke and Hannah do on their date but RealitySteve says it is spent partly Hootananny, a live music bar in Inverness, U.K.
Luke P gets a rose.
Group date: Kevin, Connor S, Dylan, Garrett, Peter, Grant, Dustin, Devin, Tyler C, and Jed.
In true Scottish fashion, the 10 men put on their kilts and try their hand at Highland Games.
Jed got the rose.
One-on-One: Mike
RealitySteve didn't have too much to reveal about the date, other than Mike got a rose.
Rose Ceremony Eliminations
To find out what's next for Hannah B and her remaining suitors, tune in on ABC Monday nights at 8 p.m. ET.