'Bachelorette' Episode 6 Spoilers: Find Out if Luke P Gets a Rose
Two back-to-back "to be continued" episodes, both pertaining to this season's villain Luke P? It may be easy to conclude that Bachelor Nation is altogether annoyed of the 24-year-old Georgia-native.
As a refresher, Luke P looked cool and confident when he received his one-on-one date card but the picnic in Scotland last week, but the date ended up being nothing close to trouble-free. At the conclusion of the episode, Hannah B ensured Luke that the date was "not going well" and that she couldn't give Luke P the date rose, which shocked the man who had previously said that everyone back home loves him.
Receiving no clarity or raw emotion from the Georgia-native, Hannah B concluded that the day with Luke P was "the worst day as Bachelorette"–but does that mean elimination? In previous seasons, yes, but it looks like Hannah can't seem to shake off the "Luke Ness Monster" and Reality Steve may prove that very fact.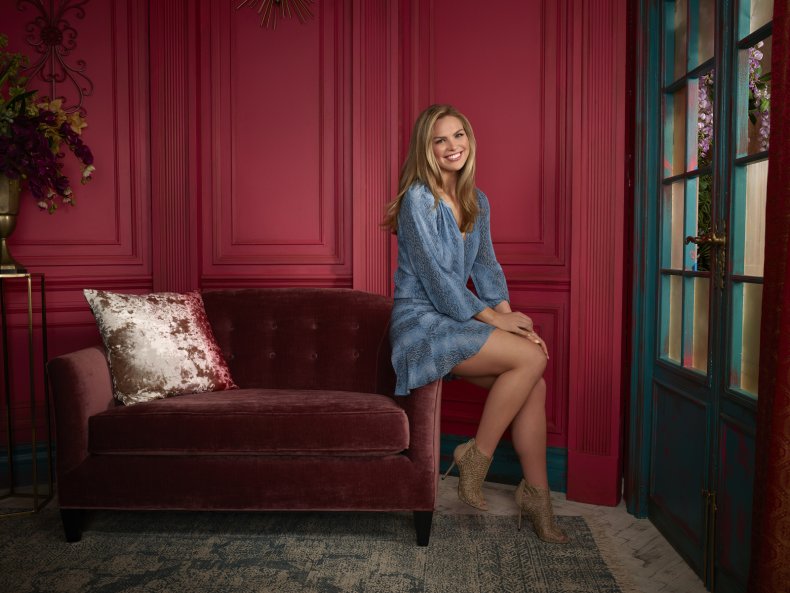 Spoilers for episode 6 of Bachelorette ahead!
While Reality Steve doesn't reveal the dramatic details of Monday's episode, date cards look to reveal the fate of Luke P.
(Photo)
Date Cards Go To ...
One-on-one: Garrett Powell
According to Reality Steve, this is the infamous barely clothed date audiences have seen in this season's promo. The two go skin-on-skin bungee jumping and Garrett got the rose.
Group Date: Seven guys were named on the date card: Luke (surprised?), Mike, Tyler, Jed, Dylan, Dustin and Connor. Reality Steve wasn't able to fully conclude who received the group date rose but suspects hunky Tyler C.
One-on-one: Peter Weber, lovingly known as Peter Pilot. Previews previously showed the couple in a hot tub with literal (and figurative) fireworks.
Peter got the rose.
Rose Ceremony Eliminations:
Arguably, this is will be the last Bachelorette episode where eliminations yield the question of "who is that?" On Monday's episode, Hannah B will dwindle her list closer to her top five men.
Bachelor Nation, say good-bye to Dustin Kendrick and Dylan Barbour. They were sweet men but we probably could easily guess these eliminations.
Find out what's next for Hannah B and her remaining suitors when The Bachelorette airs Monday nights at 8 p.m. ET on ABC.