'Bachelorette' Fans Rally to Gabby's Defense After 'Humiliating' Rejections
The Bachelorette fans rallied to Gabby Windey's defense on Monday night, when she was seen getting rejected by a number of men amid the popular dating show's format shakeup.
With season 19 of the ABC favorite featuring two bachelorettes seeking out suitors for the first time in the show's history, Windey has been seen vying for the hearts of potential suitors alongside fellow The Bachelor alum Rachel Recchia.
As the third episode aired this week, it was revealed that the men on The Bachelorette would have to choose whether they were there to pursue Recchia or Windey and could only pursue one for the remainder of the season.
This change was announced in reaction to a disastrous group date for Windey, who was approached by a number of the men to be told that they preferred Recchia.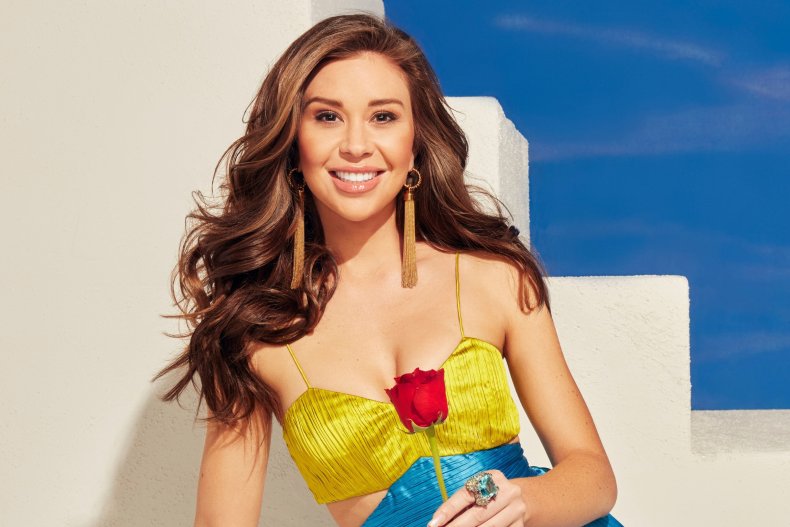 At the end of the group date, Recchia gave a rose to Aven, but Windey did not give out any as her feelings had been so hurt by the conversations with the contestants.
She explained: "Tonight has kind of been hard for me in ways so I feel like I can't give a rose."
The Bachelorette host Jesse Palmer then explained that there would be a switch-up to how the show had been operating, saying: "Rachel and Gabby realized that this whole thing, it's just not working for them and to be honest, if this thing continues to go down this path, they're not going to find love. So at the end of the day, that journey is over. But that doesn't mean they're just willing to give up."
Her reaction to the rejections sparked a wave of support from fans, who felt that she was undeserving of the treatment she had received during the episode.
Taking to Twitter, one viewer expressed their disbelief at "watching Gabby, an absolute 10 goddess, get dismissed by guys that aren't even a 5."
That sentiment was echoed by a number of other fans, one of whom posted a photo of Kim Kardashian looking exasperated to portray their own feelings.
Captioning the post, they took aim at the suitors, saying they're "gonna get violent because they're acting like Gabby is gum on the bottom of their shoe."
Meanwhile, another viewer pointed out that the humiliation could have been saved had the women not been vying for the same men at the start.
"The stupid thing is that Rachel and Gabby each should've had their own group of guys to begin with," the viewer wrote.
Noting that the events of the night were tough for both women, another fan wrote: "Tonight's episode of the #bachelorette was the episode from hell...humiliating and embarrassing for both Rachael and Gabby.. sheesh."
Windey also received support on Reddit, where Bachelorette fans addressed the past trauma that the reality star had opened up about living through.
"You are not 'too messy' to deserve love," read a post on the platform directed at Windey. "You deserved better as a child and you deserve better now. It is incredibly scary to open yourself up to love! But you deserve a healthy relationship!"
"I've had multiple relationships go real bad due to my trauma and men not being able to cope with it," another commented. "I feel so terrible for Gabby. She did not deserve any of that."
During Monday night's installment of the show, Recchia was also seen experiencing her own share of rejection when it was time to hand out roses to the men.
Logan and Tino were offered roses by Recchia, while Windey gave roses to Nate and Johnny. Recchia called on Termayne to give him a rose but it turned out he wanted to pursue his connection with Windey instead and declined the offer.
Recchia then successfully gave roses to Tyler, Ethan and Jordan H., but Alec and James (a.k.a., Meatball) both declined. Meanwhile, Windey gave roses to Spencer, Jason, Mario, Kirk, Quincey and Michael.
Windey and Recchia stepped away from the ceremony, with Recchia saying she felt "humiliated" by her three rejections. "This was supposed to be us taking the power back," she said. "We literally handed it right back to all [of] them by doing this."
The Bachelorette continues Mondays at 8/7c on ABC.