Every season on The Bachelorette, or any of the Bachelor spinoffs, there's the red-flag concern of a contestant signing on for the "wrong reasons." Those "wrong reasons" have never been explicitly defined, but it's become a universal Bachelor fan belief that signing up to advance one's career is foul play. In the age of social media influencers and Bachelor-contestant promo deals, it's harder than ever to distinguish who really wants love from who wants hair vitamin sponsorships.
On Monday night's episode, Jed bluntly told Hannah Brown he'd come on the show to advance his music career. Despite the red flag, the Bachelorette was open to Jed's honesty. Despite his sneaky background, he had a successful one-on-one date, and even left with a rose.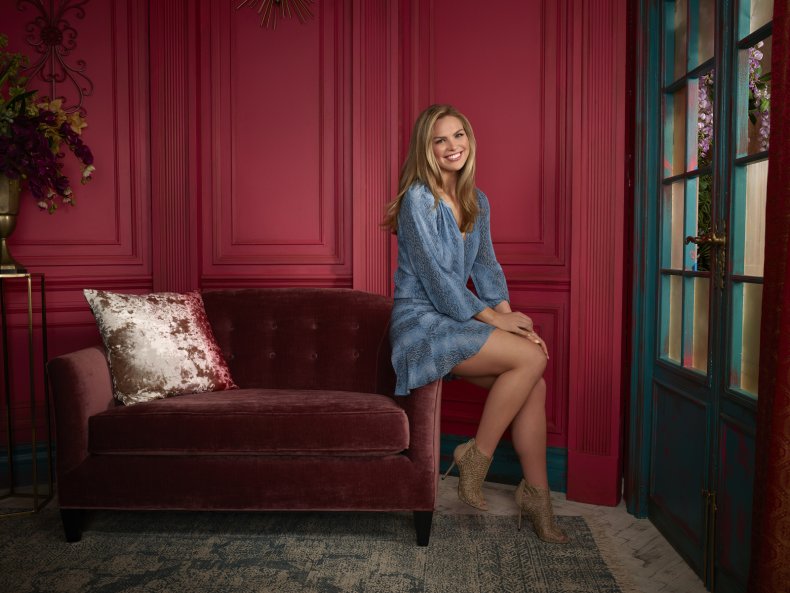 Fans of the series were shocked by Jed's honest confession, sharing comments and memes about the wild confession, and how it went shockingly well despite the negative connotations associated with the "wrong reasons" cliche.
Most viewers seemed to have prior knowledge about how the "wrong reasons" exchanges have gone in the past—heated debates which often end with Bachelor or Bachelorette's distress and the contestant heading home. From there, the Bachelor or Bachelorette asks anyone else with poor intentions to leave, too. In Brown's case, she'd already had that conversation with her group of guys.
Fans were shocked at how well the date continued for Jed and Brown after his confession, in which he specifically said he wanted exposure for his music career. It may have been because he followed up by admitting he's falling in love with Brown, regardless of his first intentions.
Some applauded Jed's honesty, and said it's nice to see someone open about the show's platform for once. Others were offended at his original decision to join the show for his own benefit. Another leading point, though, was Brown's simple acceptance of the phony reasoning, which could have been the driving force in their early moments as a couple.