'Bachelorette' Finale 2020: Tayshia's Final Moments Recapped In the Best Memes
There are lots of things we love about The Bachelorette every time we tune in on Monday and Tuesday nights. One of the truly incomparable pleasures about the reality dating show, though, is the passion and humor found in the show's fanbase.
Tayshia Adams' season (which began as that of Clare Crawley) has inspired some of the best Bachelorette memes we've seen in 16 seasons, and it's safe to say scrolling through Twitter this season has brought many laughs and moment of mutual confusion.
From conversations about why the men were asked to play strip dodgeball to slamming every immature argument, Twitter users from accounts big and small united American viewers everywhere through a shared interest in both adoring and mocking the Bachelor franchise.
A handful of memes this season united Bachelorette viewers over similar crushes on some of Adams' contestants. After Ben Smith was eliminated last week, many netizens shared compliments about his personality and inquiries into his possible single status. Over 10,000 people liked one tweet that urged Smith to turn around and confess his love to Adams after being sent home.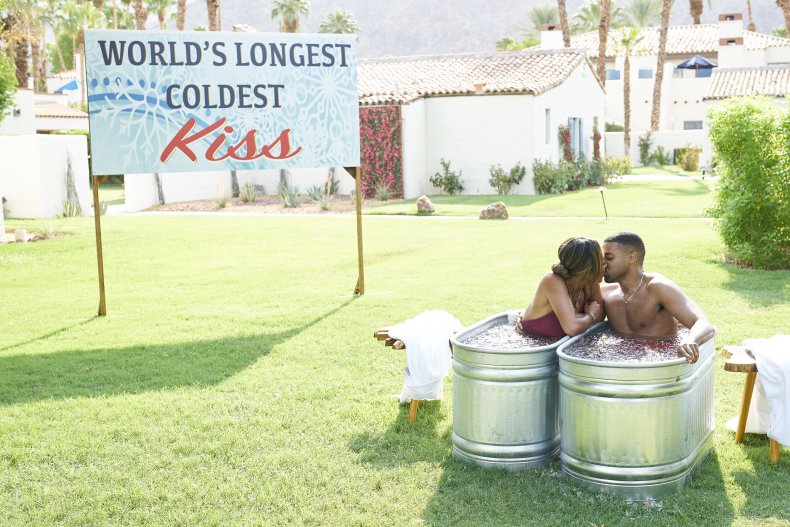 And he did. Tuesday night's episode showed Smith return for another shot with Adams and Twitter exploded once again. Many were uncertain about his intentions and some even called Smith toxic, while others revealed their respect for him hadn't died. Others remembered Bennett Jordan also returned after elimination and poked fun at the idea of not leaving when dumped.
Many of the memes surrounded the other men, too. On Monday and Tuesday, a handful of tweets praised Brendan Morais even after he decided to leave the series.
When Ivan Hall was sent home, the requests to make him the next Bachelor poured in, alongside suspense from his one-on-one conversation with Adams ahead of the rose ceremony.
Next, Adams's family met with Smith and Zac Clark, Adams's final two men. Viewers had a lot of thoughts about the conversations, regardless of who they wanted to win. The most popular tweets about Clark seemed to question why his connection with Adams continued to the end of the season.
Adams and her dad had a heart to heart about how she could be making a huge mistake. Recapping her past divorce, Adams revealed she trusts her father's opinion and his perseverance to protect his daughter's heart. Some assumed the father would have liked Hall best.
Clark and Adams had one last date. They learned to dance and had deep conversations ahead of the "final rose." Fans were convinced the pair were meant to be after Clark admitted his only want in life is for Adams to be happy.
With just 35 minutes left in the finale timeslot, Smith met up with Adams for their last date. But that wasn't what the future held. Adams met up with Smith to dump him, again, after he returned to the competition on Monday night. Adams's ending appeared to be clear: Clark would be the only man left. Bachelor Nation was not amused.
Now, it's onto the end. Under a half-hour left, and just one man: Clark. After a montage of the two getting ready for the possible proposal, Clark and Adams met up for the big event. Fans had mixed feelings about Clark as the final choice.
That's a wrap on this season of The Bachelorette, but The Bachelor will start on January 4.