'Bachelorette' Hannah Brown Apologizes for Saying N-word on Instagram Live: 'There is No Excuse'
Former The Bachelorette star Hannah Brown has apologized for her use of the N-word on Instagram.
The reality television personality, 25, was broadcasting an Instagram Live Saturday when she said the word while singing along to DaBaby's "Rockstar." The video has since been removed from the site.
Brown took to her Instagram Stories on Sunday to issue an apology.
"I owe you all a major apology. There is no excuse, and I will not justify what I said," she wrote.
"I have read your messages and seen the hurt that I have caused. I own it all. I am terribly sorry and know that whether in public or private, this language is unacceptable. I promise to do better."
The offending clip, which is circulating on Twitter, shows Brown singing and trying to remember the lyrics to the song and stopping when she says the N-word.
Brown later said, "I did? I'm so sorry," and questioned if it was her brother Patrick who said it, following comments from viewers.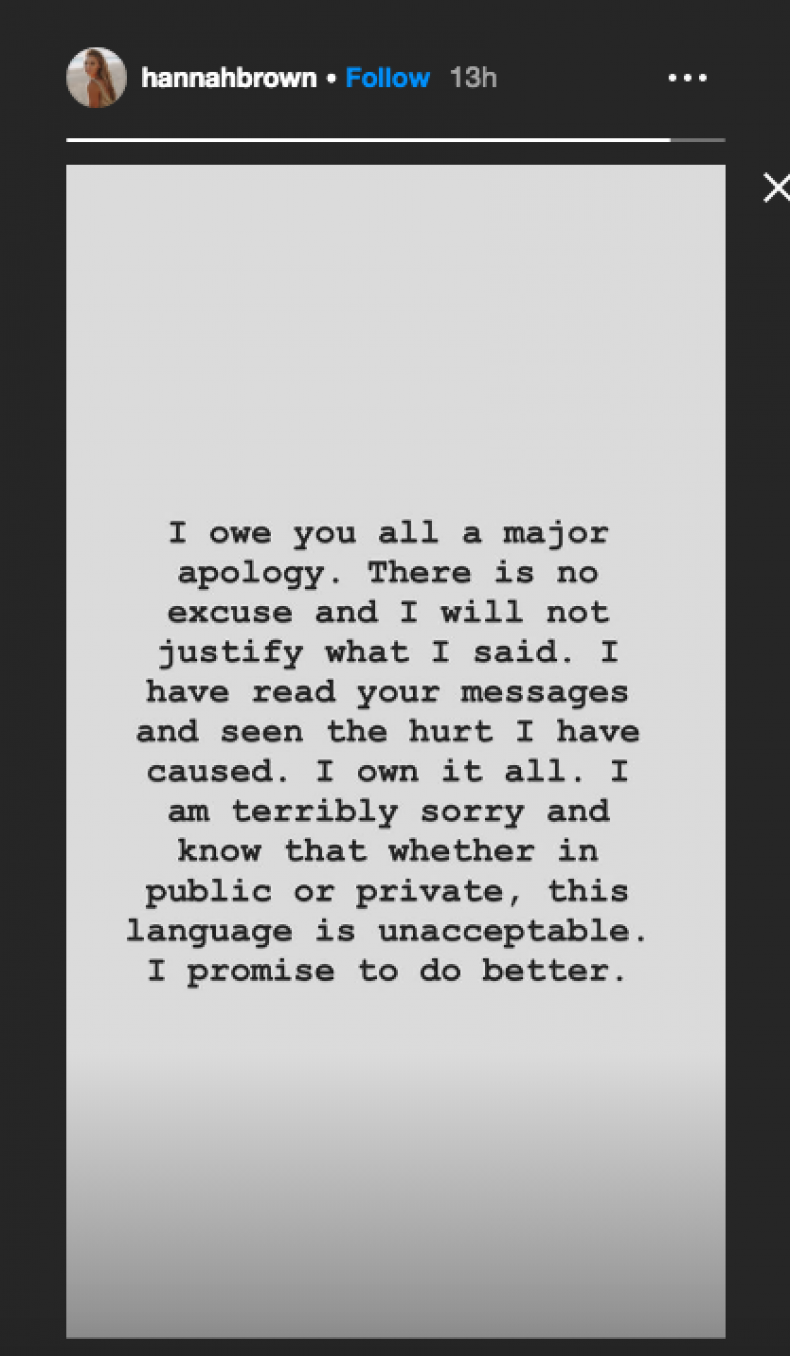 The former Dancing With the Stars contestant has received backlash for her use of the word, with several people discussing the incident and subsequent apology on Twitter.
One person tweeted: "I think I may find #HannahBrown's (non) apology even more disappointing than her actual transgression. Acknowledge it and DO BETTER. It's 2020."
While another person added: "so you're telling me hannah brown skipped past the f word on the ig live, but still said the n word in the exact same song. I-"
Another tweet reads: "As a big Hannah Brown stan, do not defend her behavior at all. There isn't an excuse for it - drunk or not - it's completely unacceptable. I hope she learns from this and understands why it's not okay to use that word. Ever."
It wasn't just fans who called Brown out. Another The Bachelor alum Bekah Martinez spoke about the controversy on her Instagram Stories, saying: "We've GOT to hold people accountable to do better otherwise we're continuing to prioritize the feelings of white people (and someone we 'stan') over ending our country's loooong history of casual racism and flippant anti-blackness."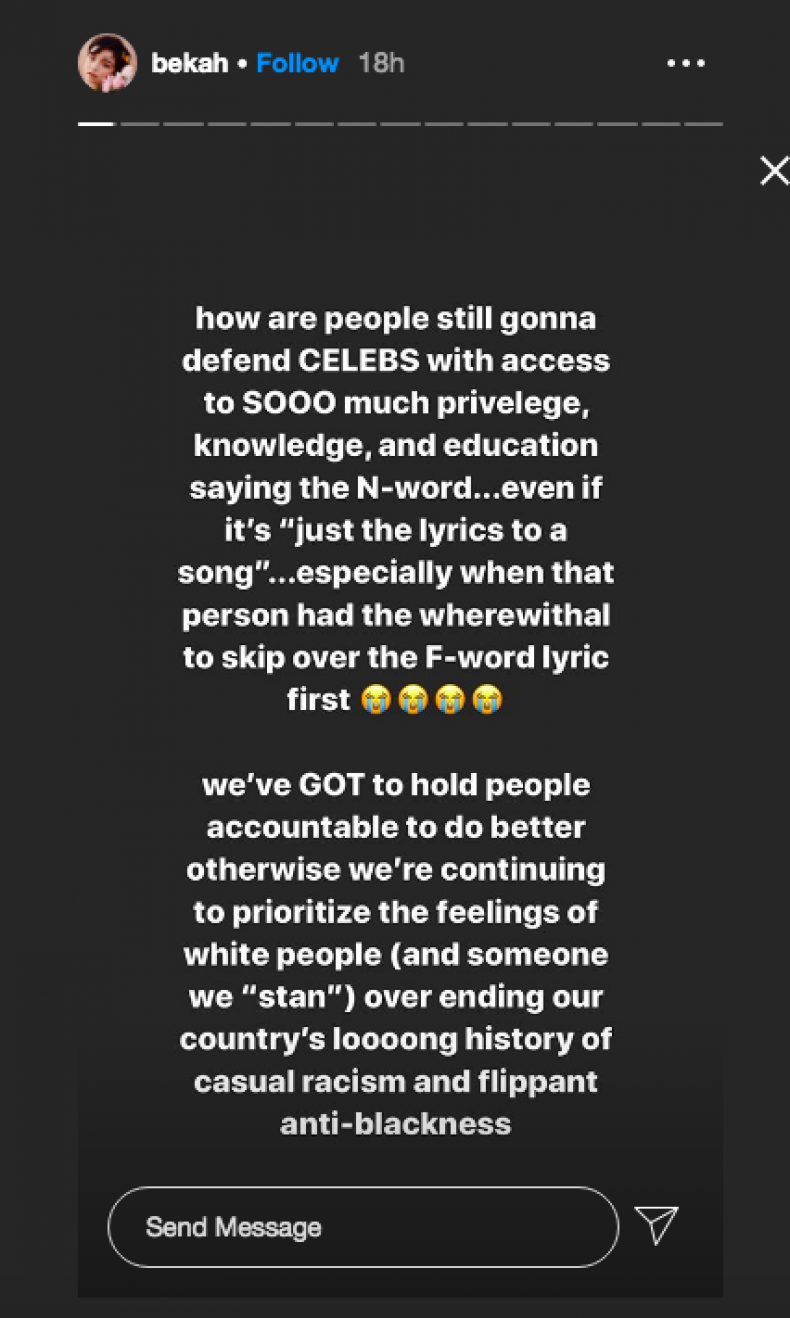 Brown starred as the eponymous lead in Season 15 of The Bachelorette last year and was a contestant on Season 23 of The Bachelor in 2019 also.
Brown also won the 2019 series of Dancing With the Stars with partner Alan Bersten.
A beauty pageant competitor, Brown was crowned Miss Alabama USA in 2018.