Is 'Bachelorette' Hannah Brown Officially Single? Spoiler Site and Tweets Hint at Post-Season Drama
Bachelorette Hannah Brown's postseason drama is heating up in Arie Luyenduk style, it seems, according to recent spoilers claiming she's officially single. In the last few weeks, it appeared her engagement—which has yet to air on the show—to Jed Wyatt was on thin ice. Last week she ended the relationship for good, cameras in tow, according to spoiler site Reality Steve. The information led some fans to hope she reconciles with her fan-favorite runner-up, Tyler C.
Reality Steve revealed news of the breakup on July 2, after previously claiming Brown had ended her engagement to Wyatt when his ex-girlfriend publically claimed he'd been in a relationship with her up until the day he left to film The Bachelorette. Brown seemingly learned this information along with the rest of America.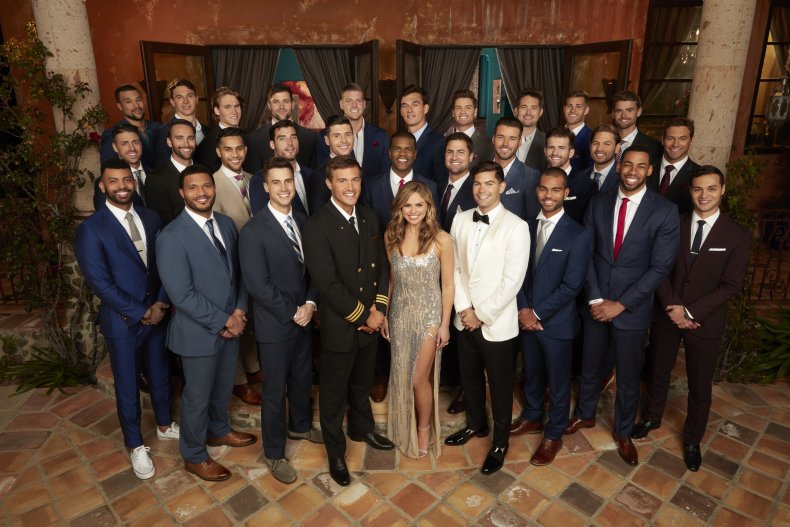 Wyatt had told Brown he'd come on the show to further his music career, but later expressed he was truly falling for her. His ex, Haley Stevens, said the plan was for him to use the platform for exposure, and come back home to her.
Now, it appears Brown is fully single, and the Bachelorette camera crews caught it all. The pair was said to have broken up on June 30 with cameras rolling, so America will see the entire thought process unfold on the Bachelorette finale.
Looking at Brown's tweets, it seems the relationship may have ended bitterly. She posted a series of anger-fueled messages about starting archery lessons and finding a "rage room" on July 1, the day after the alleged breakup. One tweet in particular suggests that someone or something had gotten under her skin.
Throughout her season, Brown hasn't hesititated to send controversial men packing—except for Luke P, arguably the most volatile contestant.
Reality Steve wrote that Brown did the "right thing" in letting go of Wyatt. "Lets be honest, I don't think she had much of a choice here," he wrote. "She would've been crucified for keeping him around after taking such a firm stance this season on women empowerment. So good on her. She did the right thing and I don't think a single one of us is upset it's over with Jed."