'Bachelorette' Hannah Brown Slams Comparison of 'Bachelor In Paradise's' Demi Burnett To Jed Wyatt
Demi Burnett is nothing like Jed Wyatt, according to ex-fiancé and former Bachelorette Hannah Brown. The reality star slammed comments from former Bachelorette contestant, Tanner Tolbert, who compared Burnett's pre-show relationship with a woman to that of Wyatt's. Brown wasn't having the back-handed remark and took to Twitter on Wednesday.
Brown had a simple comment to an article that explained the drama. "One is my best friend, one is my ex-fiancé....I can tell you first hand, not the same."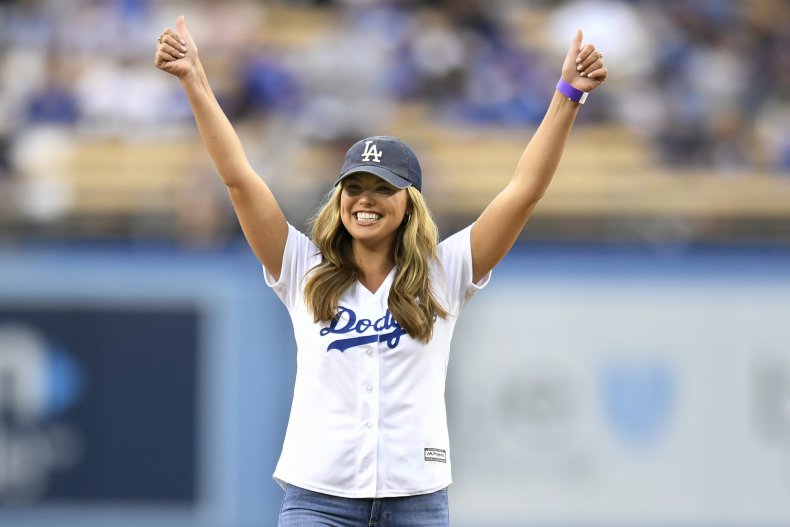 Tolbert compared the two because they were both in pre-show relationships. Burnett was open about her relationship back home, which she revealed was not exclusive, while Wyatt was not. Wyatt was engaged to Brown before news broke that he'd left a girlfriend at home to film the show. The girlfriend, Haley Stevens, opened up to People about her surprise when Wyatt didn't contact her after filming. Brown seemingly found out about Stevens with the rest of America and broke her engagement mid-summer.
Many have argued against Tolbert's point, saying Burnett has been open about her relationship at home. And also with Derek Peth, the person she's forming a relationship with on Paradise.
Burnett made waves on Bachelor In Paradise by revealing she was in an open relationship with a woman back home. Fans celebrated the news, as it could make Burnett the first woman in a same-sex relationship on the Bachelor franchise. The fan-favorite then explained she was looking to find the right person, and what she really wants.
She wasn't having Tolbert's comment, comparing her to Wyatt. "Oh f*** off, not the same at all. Maybe I can teach you a thing or two about going down on your wife," she tweeted on Wednesday.
Wyatt has not chimed in on the drama or the comparison. The controversial figure has posted a few photos on Instagram in the past months, all of which seem irrelevant to the Bachelorette or Bachelor In Paradise drama.
Brown asked out runner up Tyler Cameron after her breakup with Wyatt. The pair got a drink together, and seemingly spent the night together, though Cameron is now linked to model Gigi Hadid. The two followed each other on Instagram, and have been seen out together in New York a handful of times since Cameron met with Brown post-show.