'Bachelorette' Hannah Slams Angry Christian Haters, Says Their Comments Are Satan Trying To Hurt Her
Hannah Brown may be one of the most polarizing Bachelorettes yet, and she's not letting haters bring her down. Brown took to Instagram on Tuesday to talk about the loads of negative comments she's received for her behavior, which some consider scandalous. Brown, who is Christian, has received the most hate from her own religious community, who harp that she's a bad example for their values.
The Bachelorette has already teased the idea of sex before marriage, which seems it will appear in the final episodes of the show, shown Brown and other in steamy makeout sessions and even followed the Bachelorette on a naked bungee jumping adventure. To say the least, it's been an eye-opening and entertaining journey for all watching, but Christian comments continuously tell Brown she's no good for the church.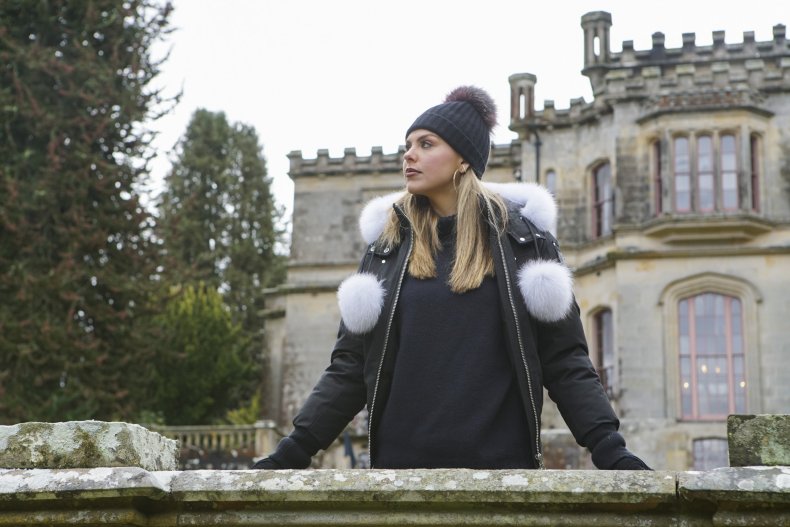 Brown reads the comments she's received and explained they're coming from Satan as a way to bring her down. "I've realized that a lot of the things that Satan uses to hurt me, come in the form of many of your comments— he uses a grain of truth to steer to evil lies," she wrote. "'You're not enough, you're dirty, you're dumb, you're immature, you're not worthy...' It's upsetting to get messages from Christians telling me I give Christians a bad name. I've lived my life for the world to see and judge and absolutely, I'm hot mess on a stick, I blew it a few times...but I refuse to believe I give Christians a bad name."
The Bachelorette also revealed the men on her season have gotten similar criticisms. Her post, which began by her explanation that she "refused not to stand in the sun," was applauded by many, including other Christian women who told Brown she's doing just fine.
One Instagram user, @gingerstoverwilson, pointed to the Bible as reason Brown is in the clear from hate from God or Jesus. "Just remember Samson has w***** and drank, he killed over 300 for a change of garments on a bet he made and lost. Noah got drunk after the flood. Jesus made real wine and the Jews drink wine on Feast days in their tabernacle. Let the losers go!!!" she wrote.
Brown was even slammed by a former Bachelorette contestant, musician James McCoy Taylor, who appeared on Jojo's season of the show. On Twitter Monday, he posted that Brown's future husband may not be proud of her behavior. "I'm a Hannah fan but girl you can't have it both ways," he wrote. "Make choices your future husband will be proud of after watching you do what you do on TV. You don't have to dry hump em all."
Current contestant Tyler C came to Brown's defense. "Let our Queen live and let's embrace her on this journey," he responded. "Very few have a clue what it's like to be in the leads shoes. Our Queen is imperfectly perfect like us all. Dont Christians claim that only god should do the judging-James 4:12"