'Bachelorette' Frontrunner Jed Finally Addresses Girlfriend Rumors After Suspicious Hometown Date
Bachelorette fans have taken a break from loathing Luke P and turn their heads to aspiring musician and frontrunner, Jed. If you've kept up with all The Bachelorette drama, you're already well-versed in the rumors of the Tennessee native's rumored hometown girlfriend. Now, Jed's silence has been broken.
Spoilers for this week's Bachelorette episode below. Turn back now!
"Please know I'm not able to answer right now, but as soon as I'm able to, I will," he captioned an Instagram post Monday night. "Until then, I ask that you please understand how much the actions being taken towards myself, my family, the men on the show, and above all, Hannah, are affecting all of our mental and physical health."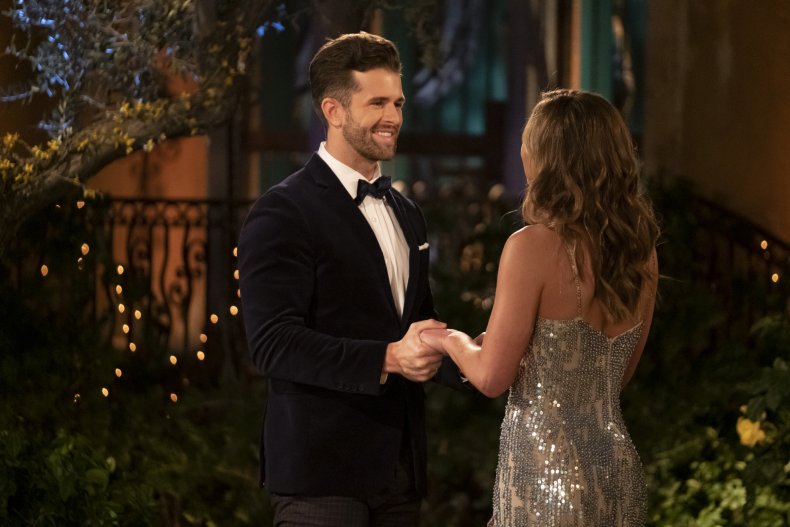 While the Instagram post neither confirms or denies the rumors, it comes just after a seemingly suspicious hometown date. As this week's Bachelorette episode took Hannah to four different hometowns, it seemed like all eyes were on Jed.
With numerous accounts of side-eye and shady comments from Jed's family, many Twitter users called the hometown date "the most awkward thing" they've ever seen.
"'I'm not sure if him falling in love with you is a good thing' JED'S SISTER TRIED TO WARN HER," one Twitter user wrote.
"Jed's parents and sister (who lol was savage) were obviously all for him going on the show to help his career but not into him leading someone on," another person added.
"Jed: 'Cheers to falling in love.'
Jed's mom: 'Cheers to owning your truth.'
America: ....," @MeghanMorelliTV added.
As Bachelor Nation chimed in with its opinions about Monday night's episode, a series of tweets stood out from the rest–those from Hannah, herself.
"I wish I could tweet the things coming out of my family's mouth right now. lolz," the Bachelorette wrote.
As many assumed most of the tweets were regarding Jed's hometown date, it can really only be left to speculation. Both Hannah and Jed will not be able to directly comment on things until after the Final Rose is handed out.
Following Monday's episode, and to many fans' disappointment, Hannah didn't eliminate any of her four men–meaning both Luke P and Jed are still in the running for the Bachelorette's heart.
Find out what's next for Hannah and her remaining men when The Bachelorette airs Monday nights on ABC at 8 p.m. ET.