Did Jed Have a Girlfriend While Filming 'The Bachelorette'? Woman Comes Forward With Alleged Love Letter
The Bachelorette viewers already know Jed Wyatt didn't sign on to the show for the right reasons. Now, his dubious motives seem even worse following allegations from a woman who claims to be Jed's girlfriend, at least until he stepped on a flight to Los Angeles to film the premiere.
Singer/songwriter Haley Stevens said she was Jed's girlfriend of four months when he left to film the show, and has a spicy letter she claims he wrote her before he left, according to People on Thursday. The letter, which Jed has not confirmed he wrote, claimed he'd be back with Stevens after the show. "Haley, you're truly an amazing person," the note said. "Someday we will be thankful for all of this. You know where my heart will be. See you at the dock, J."
Stevens said she and Jed spent the night together before his flight to Los Angeles, and that he never called her again. She only learned he was on the show when she ran into him at a Nashville bar. There, she said, he didn't have much to say.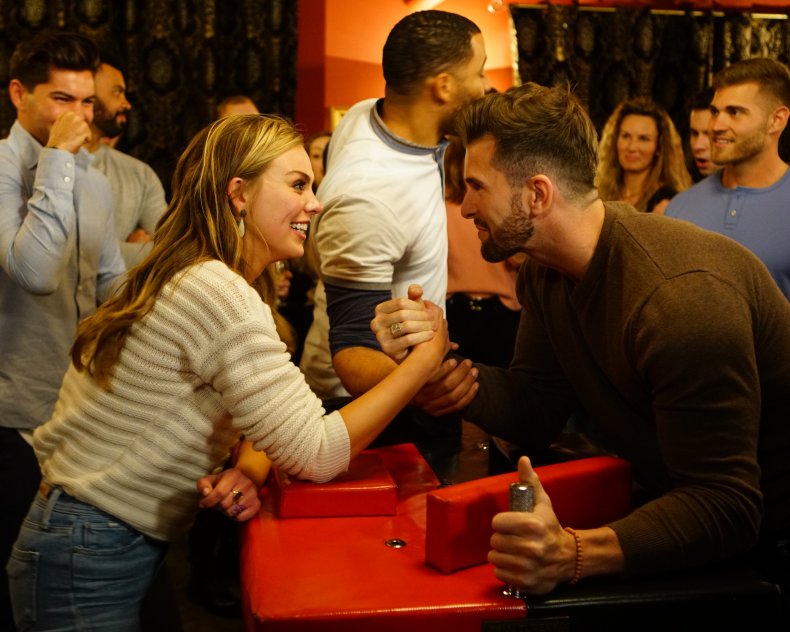 During filming, contestants aren't allowed access to their phones. This means the last correspondence Stevens had with Jed was the night she saw him before he left. He'd told her he was going on the show simply to advance his music career. He also explained he'd applied to be on the dating series before they even met.
Jed was honest with Bachelorette Hannah Brown about this. During their one-on-one date, Jed told Hannah he'd initially signed on for the career boost. She took the conversation surprisingly well, as Jed also revealed he'd developed serious feelings for her. Brown applauded his honesty, though before, she'd asked all men who were there for the wrong reasons to leave.
Stevens isn't entirely sure what happened. "Everything in me wants to believe that he meant everything he said and got caught up in [the show]," she told People. "I don't believe he's a terrible person, but it's a terrible situation. And part of me thinks I was the backup plan and he wanted me to be here in case it didn't work out. I feel 100 percent betrayed."
Jed does have a Twitter, which he's been active on as recently as Tuesday. He did not immediately respond to Newsweek's request for comment on the claims, or on his experience on The Bachelorette.