'Bachelorette': What Is Luke P's Last Name? Everything You Need to Know About the Series Villain In Real Life
Luke P. wouldn't be the first person on a Bachelor show to turn out to be a lovable, interesting character who made a horrible first impression. Take Krystal Nielson, for example. Her first appearance on The Bachelor was met with annoyance and disdain from many viewers, but after Bachelor In Paradise, she was more widely accepted by members of the Bachelor community.
So is Luke P. the latest victim of an unflattering edit? Or does he have a concerning history?
Luke P.—full name Luke Joshua Parker—is from the South, like Brown. It's an obvious point of connection between the two. But unlike most Bachelor villains, Luke P. seems to genuinely want Brown's affection. That's what has given him such a bad reputation: he may want her love a little too much.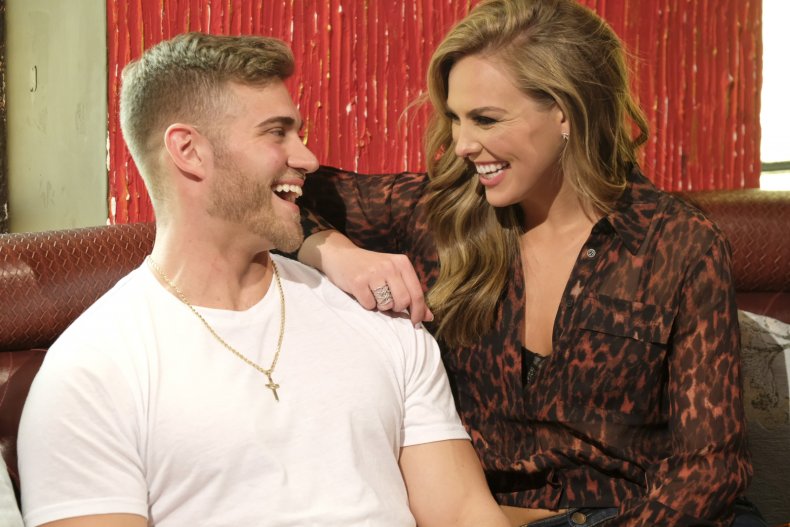 Newsweek subscription offers >
Every Bachelorette season has a villain, but this season, Hannah Brown's fans have been shocked at how vocal and needy Luke P. seems. He's already chalked it up to the classic franchise "villain edit," which he claims shows him only at his worst, and some fans seem to understand his perspective.
In just the second week, he told Brown he was falling in love with her, and since then Luke P. has been brutally honest about his connection to Brown. As a result, he seems to assume he can have Brown's time over any other contestant, which has naturally caused issues among the other contenders.
Former Bachelor (and Brown's television ex) Colton Underwood shared his support for Luke P. "I actually like Luke P.," he told Entertainment Tonight on Monday. "Listen, if this was anything other than The Bachelorette and the formula and what it is, it would just be a guy who knows what he wants and he's committed to a girl that he can see himself lasting with. But, since there's other options it's coming off as a little overbearing."
In real life, Luke P. has also acknowledged that he's looked a bit crazy on the television show. "First I want you all to know how hard it has been for me to watch myself this season so far," he wrote on his Instagram account last week. "Regardless of what is aired AND IF Hannah and I are together or not my behavior in all situations has been and will continue to be exposed."
Newsweek subscription offers >
He added that he's benefitted from observing the way he comes across. "I have learned a lot and I am continuing to learn about my flaws as a man. I'm the first to admit I am far from perfect."
Luke P. is athletic, and often posts photos and videos of his many workouts. He is also Christian, and he often shares inspirational messages about Jesus. From his Instagram feed, it appears Luke P. has hobbies of hunting and other sports, and also owns a dog.
'Bachelorette': What Is Luke P's Last Name? Everything You Need to Know About the Series Villain In Real Life | Culture