Michelle Young Cast As 'The Bachelorette' After 'Bachelor' Racism Controversy
The Bachelor announced during its After the Final Rose show that Katie Thurston and Michelle Young will both return in their own seasons of The Bachelorette, with Thurston appearing in Season 17 and Season 18 in the fall.
When Michelle Young leads The Bachelorette, she will be only the third Black woman to do so after the back-to-back Rachel Lindsay and Tayshia Adams, a last-minute replacement for Clare Crawley after she got engaged mid-season.
Young, 27, is a Minnesotan elementary school teacher who swiftly became a fan favorite after entering the show late. Though she went as far as meeting Bachelor Matt James' parents, he eventually ditched her for Rachael Kirkconnell.
This, of course, caused a problem for the show, as Kirkconnell has been at the center of a racism row ever since pictures of her at a 2018 Antebellum-themed party emerged. This was the row that led to host Chris Harrison taking a break from the show after he defended her actions in an Extra interview with Lindsay.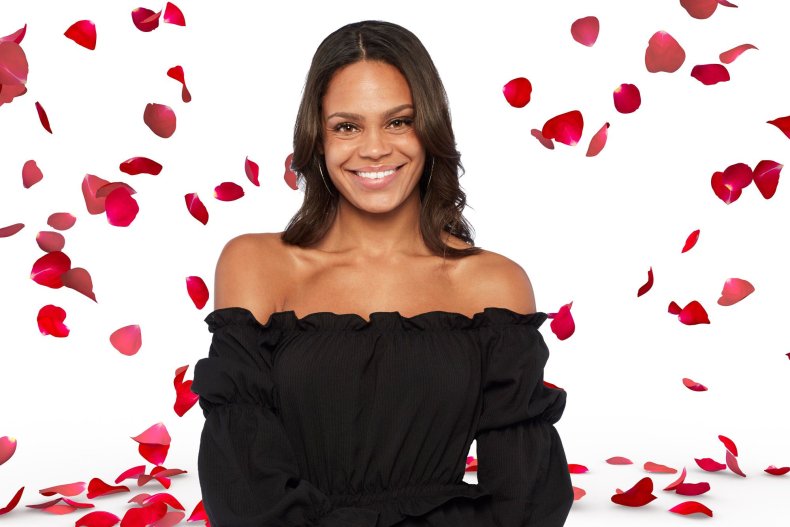 This meant that Harrison was missing from After the Final Rose, with Black host and Uncomfortable Conversations with a Black Man author taking his place.
This led to the reunion special having a more sombre than usual tone, as the cast discussed the accusations of racism that have long been levelled at the franchise. The show has tried to brush off these criticisms before with the casting of BIPOC (black, indigenous and other people of color) Bachelors and Bachelorettes, and seems to be doing so again with the casting of Young.
Young addressed Kirkconnell's Antebellum party photos on the reunion special. She told Acho, "That was a prime example of not understanding the history behind it. I feel like Rachael has a good heart... but I think there's a lot of learning [that needs to be done]."
Asked about Harrison's comments on Extra, she added, "all of these issues that everyone's talking around and addressing and apologizing and making statements but not actually changing anything — there is a point where you're just so exhausted."
Matt James, meanwhile, discussed being the first Black suitor on The Bachelor, revealing that the photos of Kirkconnell made him "question everything," leading him to "take a step back" from their relationship.
He later told Kirkconnell, "the most disappointing thing for me was having to explain to you why what I saw was problematic, and why I was so upset. When I questioned our relationship, it was on the context of you not fully understanding my Blackness, and what it means for me to be a Black man in America, and what it would mean for our kids."
As for The Bachelorette, Variety reported in February that Thurston had been an early favorite to be the next Bachelorette despite finishing in 11th place on the show. However, for the first time there will be two Bachelorette seasons in a year, allowing Young to have her own time to find love after she became a stand-out fan favorite while planning was underway on Thurston's season. Harrison, meanwhile, is confirmed to be not returning for the next season of The Bachelorette.