'Bachelorette' Sneak Peek: Hannah Attempts to Understand Luke P., Luke S. Drama–'I'm Really Confused'
Another day in Bachelor Nation means another feud between suitors, and this season there's a good chance one (or both) of them are named Luke.
Bachelorette star Hannah B. is already halfway through her men and it wouldn't be a season of the reality dating show if there wasn't some man-versus-man drama.
For a refresher, last week's episode brought us a bit of a scuffle between Luke P. and Luke S. during a group date. While the men were playing a game of rugby to show Hannah their athletic capabilities, an almost off-camera fight caused this season's proposed villain Luke P. to "body slam" the Nick Viall lookalike.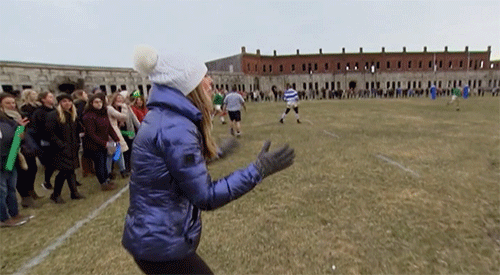 Despite Luke P.'s effort to apologize to Luke S., claiming he was just "defending" himself, the drama continued to the post-group date cocktail party.
To make matters worse for the 24-year-old it looks like he tried to embellish the truth to the Bachelorette, saying Luke S. "never talks about her" and "forced" him to tell Hannah B. that everything he had said about Luke S. was a lie.
Viewers were left on quite the cliffhanger last week, with no clear conclusion of the Luke v. Luke feud. In a sneak peek clip Sunday, Bachelor Nation gets a quick glimpse to Hannah B.'s efforts to get to the bottom of the confusing drama.
"I'm just really confused," the Bachelorette says in the clip. "I just want to hear both of you talk about this...what's going on?"
"Luke, you made up a bald-faced lie about me promoting my tequila company, which doesn't even exist yet," Luke S. began. "Then, after I trust that you're going to go to Hannah and clear the air with her, you then go to her and say that I forced you, basically, to go talk to her."
"You had strongly advised me to go talk to her," Luke P. responded. "You did express to me that you are here for the right reasons, and I had already told Hannah the other night that I don't believe that you are."
"I'm not going to sit here and ever tell Hannah something that I don't believe," he continued.
"You lie, dude," Luke S. interjected. "I was saying, 'Please go admit that you lied to her."
In the midst of the confrontation, clearly annoyed Hannah B. gets up and walks out of the room. It's not completely clear which side Hannah B. would take but if previous Bachelor, Bachelorette seasons are anything of a clue, usually the contestants that create the most drama stick around to make the show juicier.
"Luke S is telling the truth. Luke P is lying," Twitter user @dgjeeoppw wrote. "I don't blame Luke S one bit for being angry and wanting Hannah to know the truth. I hope Luke S gets a real chance on Paradise. He's earned his spot there."
"Just get rid of them both you have good men there that love you," @JillRoumph added.
"Hannah should talk to all the guys together not just these two," @JBossmin suggested.
Find out what's next for Hannah B. and her remaining suitors when The Bachelorette airs Monday nights on ABC at 8 p.m. ET.