'The Bachelorette' 2020 Premiere: Spoilers Say Clare Crawley Only Stuck Around for Three Rose Ceremonies
If you're hoping for a long Bachelorette season full of confusion, conflict and true love, Clare Crawley is about to fulfill your hopes and dreams. The Bachelorette is primed to make a daring exit early in the season to follow her heart, but trailers seem to show that Crawley will anger quite a few people along the way.
That's right: Crawley is going to "blow up The Bachelorette" in the words of host Chris Harrison, after she apparently fell head over heels for one of the suitors early on. And what's even more shocking is the confirmation that Crawley will only participate in three rose ceremonies before running off into the sunset with Dale Moss. She's leaving the show and not looking back, but don't fret. The Bachelorette had something else up their sleeve.
Before we dive into what happens in Crawley's absence, we do know the men she'll be bidding adieu In all three rose ceremonies, Crawley will send home a total of 14 men. It's then the rest of her relationships appear to implode because of her obvious connection with Moss.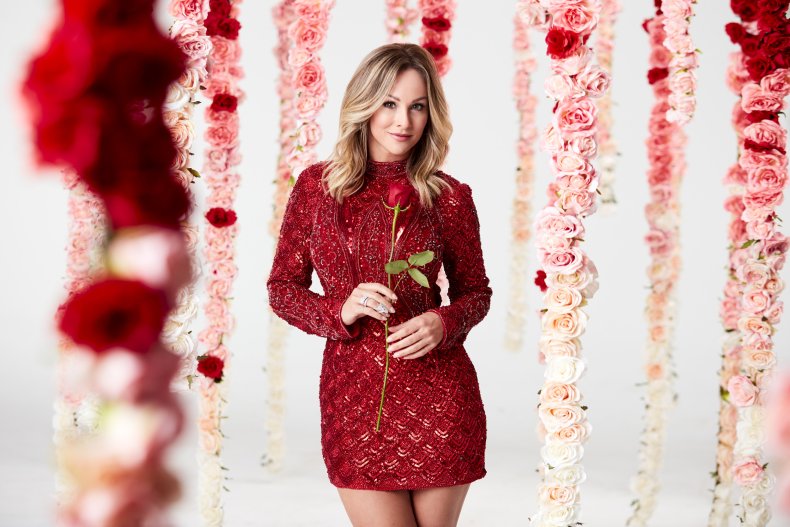 While there's no doubt Crawley's decision to commit to one cast member so early on will cause turmoil and heartbreak for many, it could be a refreshing change of the Bachelorette script for dedicated viewers. Reality Steve noted some have been hoping for a genuine, passionate love story that doesn't feel so written. Well, Crawley didn't play by the rules and they payoff appears to be one of the most anticipated seasons of the franchise ever. Sure, the COVID delay may play into the hype, too, and the craving for new reality TV content. Either way, it seems to be working.
Once Crawley leaves the set with Moss in hand, she'll be replaced by another favorite: Tayshia Adams. Not much is known of Adams' portion of the season yet. It appears she'll have a rather normal run, in comparison, though there aren't spoilers available for if Adams ends up engaged at the end of the season, as of premiere night.
While Crawley's early confession of true love is probably authentic, we can't forget The Bachelorette is reality TV...and top tier at that. Reality Steve claimed the plan to ditch Crawley and replace her was in the works before her season started filming. We know one thing...we'll never really know. But for now, all we have to focus on is the "most dramatic season ever"....again.