'Bachelorette' Spoilers: Clare Crawley Implied Production Planned for a Bachelorette Switch
There may be more to the Clare Crawley story than spoilers imply. The Bachelorette just liked some tweets that throw major shade at ABC for how her Bachelorette season played out.
Since long before the season aired, it became public knowledge that Crawley would at some point be replaced by another Bachelorette. The official narrative explains Crawley fell so in love with one contestant—Dale Moss—that she refused to keep filming.
But Crawley's Twitter likes imply that's not the truth. She liked a long series of tweets from one user, Marietou Sangare, which slam ABC's production and editing team.
"I think they were trying to force her out on some real [sic]," Sangare wrote at @sangaremarietou. "It was reported that she quit 12 days after filming and she locked herself in her room and wouldn't come out, which was hard to believe considering how bad she wanted it."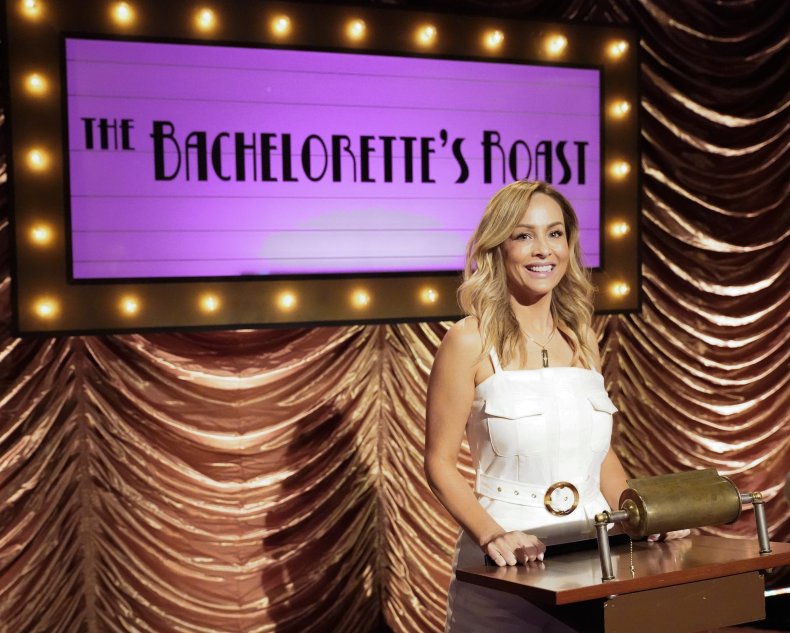 The tweets continue: "And I really feel like they are giving her a bad edit( just my opinion). They are feeding into the narrative and the rumors and making it seem like it was Clares decision that this ended and i feel like that's not the case."
Sangare also claimed that Tayshia Adams, the second Bachelorette of the season, was quarantining to film just nine days in. Crawley liked this tweet, too, and spoilers from Reality Steve appear to confirm the timeline.
The spoiler blogger had the same idea. In a spoiler post from the end of September, Reality Steve also claimed ABC's production was the puppet master behind Crawley's "decision" to leave the show. Replacing her with Adams was the plan before Crawley even signed on to film, though Crawley wasn't aware of that, the spoilers state.
Crawley also liked a tweet that points to messy editing from The Bachelorette, apparently that twists her words and season's drama. "No I agree with you. Her season is so off, the sound bites and the pictures don't even go together, everything is so heavily edited," the liked tweet read, from @spcyramnyum.
The Bachelorette even liked a tweet that pointed to production for the controversial dodgeball game in which some of the men ended up naked. "Hmmmm it's almost like making contestants take their clothes off is a really tired production trick and wasn't your idea at all," wrote @alyssamthomas.
It seems apparent that Crawley is as surprised by her story this season as many of the viewers are. While we should know how Crawley's story ends soon, we may never know exactly how much of a role ABC truly played in Crawley's narrative, and the way she was portrayed.