'The Bachelorette' Spoilers: Did Dale Moss Already Propose to Clare Crawley?
The drama surrounding Clare Crawley and Dale Moss's instant love story on The Bachelorette is just heating up. If you think you've seen it all, get ready for a messy exchange, a secret getaway and even the potential of Crawley's men quitting the show.
Tuesday night's episode of The Bachelorette promises to be shockingly entertaining, that is, if you tune in for the gossip. Trailers of the episode show a week that spins off the rails when Crawley begins openly spending more of her attention on Moss.
Chances are, you already know how this is going to end. It's no secret (though ABC pretends it is) that Tayshia Adams is going to step in and replace Crawley as the Bachelorette. This is, apparently, because Crawley and Moss are so in love, Crawley can't seem to carry on.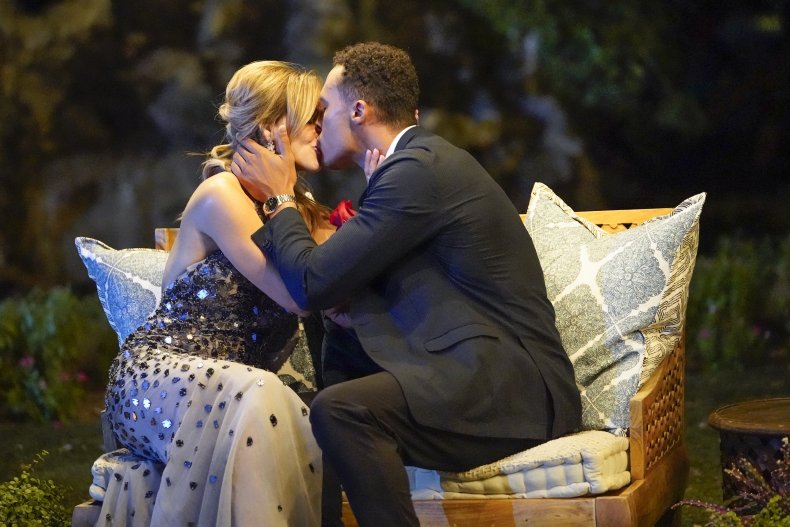 So did they last? And was Crawley's early confession that Moss is her future husband correct? It appears so.
Crawley and Moss are still happily together, according to spoilers from Reality Steve at the end of September. As for an official proposal, there's still no word. The blogger revealed he believes the pair are probably engaged, though he doesn't have enough confirmation to say for sure.
How wild would it be, truly, if Moss popped the question to Crawley just two weeks into filming? Bachelor Nation has been waiting for a season with some refreshing shockers, instead of the same old script. There's no telling if that will actually happen, or if the pair will get engaged once they take a step back from the series. If we know anything about The Bachelorette, though, there will certainly be cameras to capture the moment.
As for what Moss and Crawley are up to, they don't appear to be together at the moment. That could be by choice, or just by ABC's rules that prohibit any Bachelor franchise couple from being seen in public together until their season finale airs. Crawley is living in California, while Moss has recently been spotted out in New York City.
With the teasers for Tuesday, Bachelorette viewers can hope to have some more answers to the never-ending puzzle that is this season's spoilers. It seems Crawley's time as the rose holder is nearly up, so we'll be switching gears to Adams very soon.