'Bachelorette Spoilers' Final 3: Tayshia Adams Will Dump This Man After 'Hometown' Dates
The "Hometown" dates are already here on The Bachelorette, and that means one thing: Some hearts are about to get shattered. As the final four men introduce Tayshia Adams to their families, it's only a matter of time before Adams has to choose just one man to settle down with.
Unfortunately, that means one of the men won't make the final three, the point at which Adams is promised some alone time with the men, overnight and off-camera.
If you've been following The Bachelorette Season 16 spoilers, the man that Adams will reportedly send home after the "Hometown" dates may shock you. Originally, it was reported that Ben Smith would make it to the final two. Unfortunately for fans who love him, Smith will actually be the first man sent home after the "Hometown" dates, leaving Ivan Hall, Brendan Morais and Zac Clark as Adams' final three.
Reality Steve revealed the outcome of Smith's "Hometown" date on his blog Monday, along with a handful of other, possible changes to previous spoilers. He also revealed that Smith will return to the season at some point to speak with Adams, though it still doesn't sound like he'll end up happily engaged to the Bachelorette.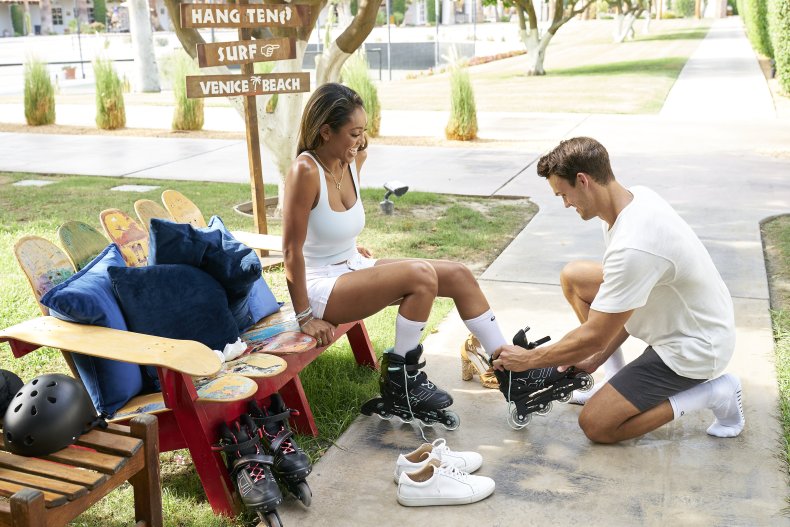 On the "Hometown" episode, Smith will invite Adams to a Venice Beach-themed date. Clearly, because of COVID, they won't actually be traveling to anyone's hometown. So, for now, the La Quinta Resort and Club will have to stand-in for the actual locations.
Smith's family who will visit include his sister and a Top Chef alum, Antonia Lofaso, who is both Smith's friend and client. After the interaction with them, though, Adams seemingly won't have enough to move forward in a relationship with Smith.
The other "Hometown" dates will spotlight New York City, a carnival and a cooking date.
Adams stepped in as The Bachelorette four episodes into the season, after Clare Crawley found love in just a few episodes. Crawley was originally cast, though viewers and the Bachelorette production seemed to be shocked when she started spending excessive time with Dale Moss. After only knowing each other about 12 days, Moss proposed to Crawley and the pair are still happily engaged.
Since then, Adams' season has been a bit more tumultuous. The men shifted attention to Adams quickly and painlessly, it seemed, but that hasn't stopped drama from unfolding. The "Men Tell All" episode on Monday night spotlighted some of the rifts among the guys, though it seems possible that the rest of Adams' season is smooth sailing. Still, viewers will just have to tune in to find out.