'Bachelorette' Spoilers: Hannah Gives Luke P A Feminist Pep Talk About A Woman's Right To Her Body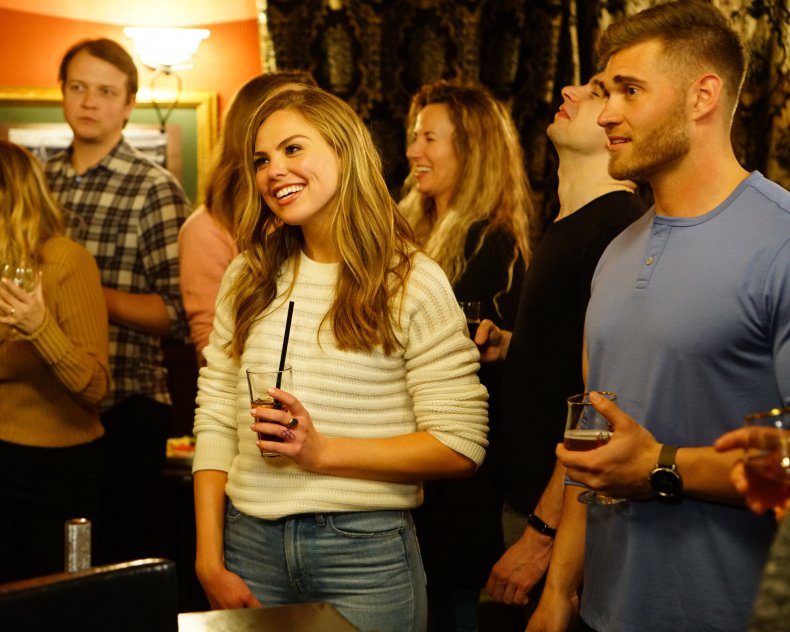 Hannah Brown had her first on-air encounter with slut-shaming on The Bachelorette last night, according to viewers, and she tackled the conversation with a feminist twist. Brown had a one-on-one date with contestant Garrett on Monday night's episode, but the date's content was slammed by the season's villain, Luke P, who thought it was inappropriate for Hannah's single life. The date was naked bungee jumping.
Hannah's date with Garrett was not sexual in nature. At the time of their adventurous date, the pair were exploring Latvia, a European country to the North of Lithuania, where bungee jumping is regularly done in the nude. Sure, Garrett may have been the first of the guys to see Hannah naked, but as Hannah explained later, it was her own choice, and not one meant to represent a sexual encounter.
Luke P, who has been seen as a possessive, controlling force in the house before, was taken back by Hannah's decision to show her naked body to anyone before marriage, he explained in interviews scattered throughout the show. "I'm shocked," he said."Her body is her temple, and to expose it to anyone who isn't her husband—That's a slap in my face."
He also initially claimed Garrett was lying because he assumed Hannah wouldn't bungee jump naked.
Luke P eventually addressed his concerns in a conversation with Hannah at the rose ceremony, in which he noted her "bonehead" decisions. "I'm just thinking of you holding him, bare-skinned. It really pissed me off."
He added: "I felt like it was a slap in the face. But no matter what you do, I'm going to support you. Even if you make a boneheaded mistake. At the end of the day, we're gonna get through anything."
Hannah initially had little response but pulled Luke P aside later to give him a powerful and widely applauded pep talk. "I told you that it was not a sexual thing," she explained. "But even if it was, at this point it doesn't matter, because you're not my husband. You don't own my body. You don't own me. It's my body."
To the surprise and disappointment of many viewers, Hannah did let Luke P stay another week. As seen in previews and spoilers from Reality Steve, this won't be the only conversation Hannah has to defend her right to her body and her sexuality. One preview from the show clearly states that Hannah is having sex and shows her saying, "Jesus still loves me."