'Bachelorette' Spoilers: Here's What Happens On Part 2 of the Finale
Tuesday night is nearly here, and with it comes the end of another Bachelorette season. Hannah Brown is ready to hand out her final rose, but likely without some backlash from fans who want to see her make a different choice. It's nothing too unusual for the end of a season. Mixed opinions will soar, and possibly even play into the Bachelorette's post-show romance. But Brown's season may be different, as her relationship may already be falling apart.
Brown has not confirmed the end of her relationship but was vocal on Twitter the day after it was assumed she broke her engagement. Spoiler blogger Reality Steve revealed Brown took off her engagement ring in June. Shortly after she tweeted: "Patience is not my virtue. She also engaged with a fan who told her to look into visiting a "rage room," which Brown expressed was a great idea.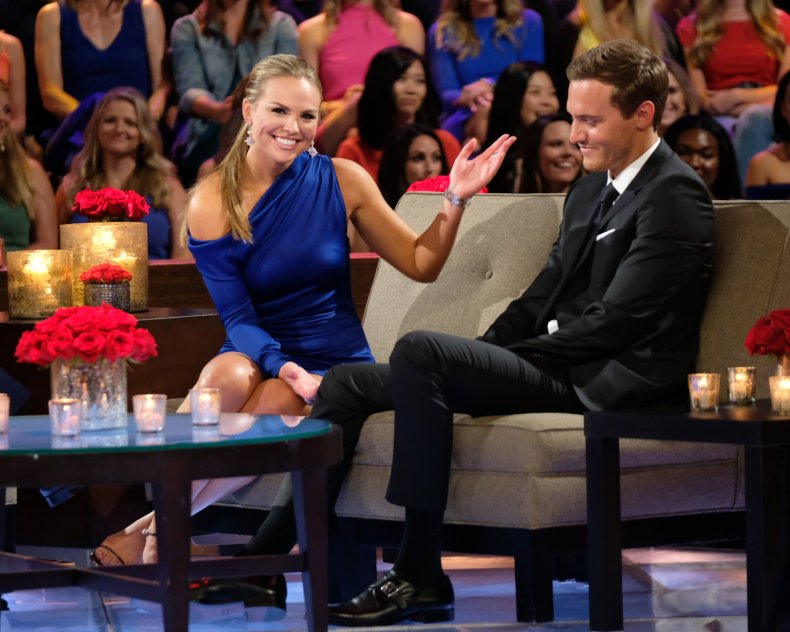 So who does Brown get engaged to, and what do we know about the fallout? Reality Steve claimed Brown was engaged to Jed Wyatt, though that's seemingly not the case anymore. The apparent breakdown of their relationship came just days after rumors surfaced that Wyatt left a girlfriend at home to compete on the show.
Haley Stevens, a woman who claimed to be Wyatt's now-ex-girlfriend, said they were together up until the day he left for filming, and never officially broke up. She gave the news to People magazine, along with a letter that Wyatt had written her in hopes of their future. In it, he stated he was only going on the show to promote his music career. Wyatt did admit this to Brown on their first one-on-one date, and she excused it because of his honesty.
If Reality Steve's claims are correct, though, when Wyatt's full past surfaced, it seems Brown may have lost her patience. The spoiler site claimed Brown first broke the engagement, and a few days later, the entire relationship. He claims the Bachelorette is single at the end of the process.
Reality Steve also noted that a camera crew was called to Brown and Wyatt's breakup, similarly to Arie Luyendyk's season. The former Bachelor's breakup with Becca Kufrin has become known as one of the harshest, most dramatic moments in the franchise history. If Brown's breakup will be considered as ruthless is up to viewers.
Going off of the spoilers alone, Tuesday night's episode is likely to feature not only an engagement, but a post-show breakup, and as always, a real-time moment for the Bachelorette to address everyone from her past on live television.