'Bachelorette' Spoilers: Tayshia Adams Hometown Choices, Winner Revealed
Updated 12/14/20 at 3 p.m.: Reality Steve released new spoilers on Monday that claim his original final two spoilers were incorrect. Adams' final three men will be Ivan, Zac C. and Brendan, according to the update. Who will win the season, and if Adams is engaged, is currently unknown. For Reality Steve's full spoiler update, click here.
______________________________________________________________________
It's nearly time for hometown dates on The Bachelorette, though Tuesday night's episode will see Tayshia Adams still courting 11 men. Despite that, the series already teased that "Hometown Week" is up next, leaving Adams with some dramatic cuts to make.
Adams will need to send seven men home to achieve her final four, but you don't have to wait any longer to know which four men will introduce Adams to their family members.
Reality Steve reported the final four in his first spoilers post on Adams's season, which was published November 4. The men who will make it are Ivan, Zac C, Brendan and Ben. No, Bennett and Noah won't make the cut after all of the drama they've brought to the past few weeks of the series.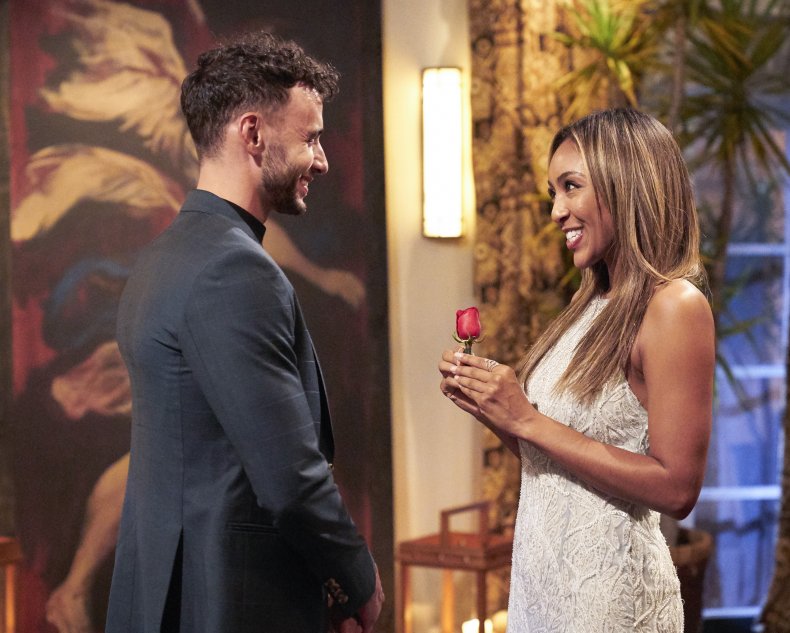 The four men are supposed to bring their families to the La Quinta Resort & Club, but only three families will show. Apparently, Brendan's family chose not to participate in filming, which could cause a problem in his love life. Reality Steve also revealed Brendan will leave The Bachelorette on his own, and won't be the Bachelorette's final choice.
Before or after Brendan leaves, Ivan will also be sent home. That puts Adams with Ben and Zac C as her final two. While the final two week usually hosts some emotional drama, Reality Steve predicted that Adams's lingering feelings for Brendan may cause some added tension as she decides which man to choose.
Ultimately, Adams will give her final rose to Zac C. The pair reportedly didn't get engaged during the season finale, though. What, if anything, has changed since is still unknown.
So why Zac C? Adams and he were able to relate on divorce (as she also did with Brendan) but the draw to Zac was apparently in his honesty. "Brendan is who Tayshia wanted," Reality Steve stated. "And when he left, she was pretty distraught but still ended up picking somebody. I was told Zac C. was the one who opened up to her the most and professed his love, whereas it was much tougher for Ben, so ultimately she picked Zac."
It appears Adams's season is about to accelerate quickly. She'll be expected to let the other seven men go home before "hometown week" next week. From there, the truly serious feelings will emerge leaving both Adams and the men prone to heartbreak.
The Bachelorette will air at 8 p.m. ET Tuesday on ABC before returning next week.