'The Bachelorette' Spoilers: Week 2 Will See the Men Confront Clare Crawley Already
There's a storm a-brewin' in the Bachelorette universe, and the forecast points to a major confrontation between Clare Crawley and the men who may not want her heart. A sneak peek of next week's group dates seems to imply the men may lose interest in Crawley quickly because of the way she behaves with one man in particular.
The teaser for Tuesday night's episode was posted Friday by E! News and it offers a look into a moment when a frustrated Crawley questions why none of the men are attempting to talk with her.
"Clare's actions are completely unacceptable," one man says in a diary room interview. The disappointment comes after a steamy clip that shows Crawley making out with Dale Moss, the recipient of her First Impression Rose, while he's blindfolded.
The Bachelorette followed up with her own jab at the men. "Does anybody want to spend time with me?" she seemingly says to a group date crowd. "If you guys want to hang out with each other, you can do that and I can go home and go to bed."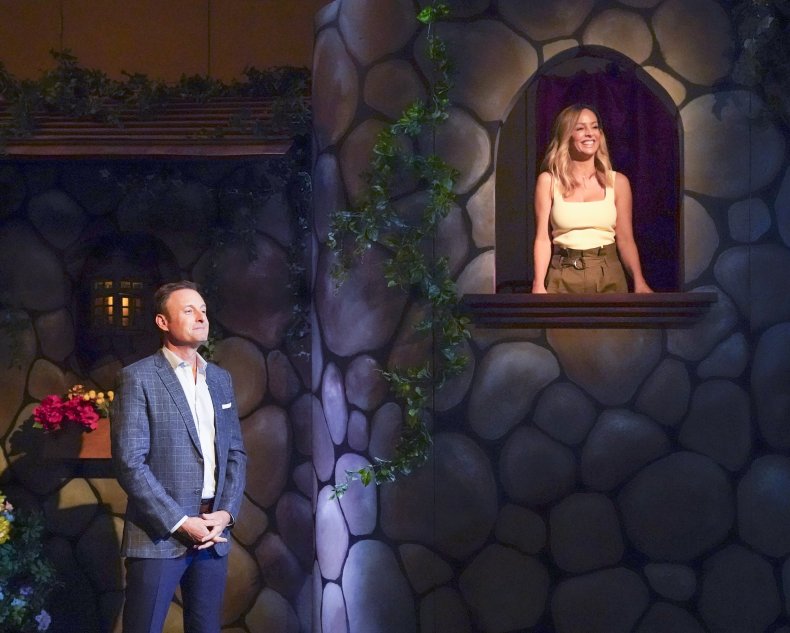 ABC's synopsis of the episode revealed there will be two group dates: one that plays with the "love languages" and another that follows a competitive dodgeball game. There's also going to be a one-on-one date with a man named Jason. "Jason is the lucky bachelor to go on the first one-on-one date, but will he reveal some dark secrets from his youth and still be able to gain Clare's acceptance?" the blurb teases.
The drama, though, doesn't appear to stem from any of the above.
It's no secret Crawley found love at first sight when she met Moss. The premiere episode even included wild realizations from Crawley that she'd "met her husband" and that her time spent with Moss made her feel she was on the right path.
The teaser looks back at Crawley's infatuation with Moss, and even shows the Bachelorette claiming that the rest of the world goes dark when she speaks with Moss. While that's a genuinely lovely idea, we can see how that admission would be annoying to the remaining men who risked safety to meet Crawley in the middle of a global pandemic.
There's still no mention of Tayshia Adams in the teaser, even though Bachelor Nation knows she's going to replace Crawley for some of the season. When, exactly, that will happen is unclear. Past trailers for the season imply the men will threaten to walk out of Crawley's life because of her intense connection with Moss.
We'll just have to wait and see what happens on ABC on Tuesday night, at 8 p.m. ET.