'Bachelorette' Spoilers: Will Tayshia Adams Be Engaged By Tuesday Night?
The end of The Bachelorette is so close, and if we're being honest, things aren't looking great for Tayshia Adams in terms of an engagement. Spoilers have changed throughout the season, but they all have one thing in common: They say that Adams isn't currently engaged.
Of course, there's a chance that these spoilers are incorrect, and that Adams very much did get engaged at the end of the show. But the story circling since the start of the season purports that Adams left the show in a relationship with Zac Clark, but without a ring.
Reality Steve first shared those spoilers when Adams took over for Clare Crawley. Now, there's a chance that everything has changed. Reality Steve admitted his spoilers could be wrong, given that he had Ben Smith listed as part of Adams' final two. Smith actually went home in fourth place, instead.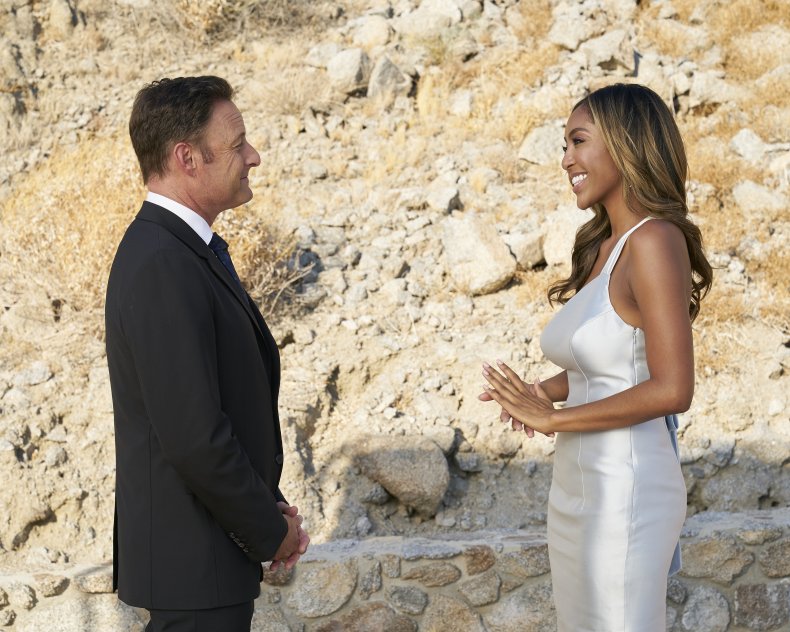 Even with the lack of clarity around spoilers this season, the one thing that hasn't seemed to change too much is the prediction that Clark will be Adams' final choice. It also appears, though, that there may be some sort of heartbreak involving Brendan Morais. Early spoilers claimed that he'd left the show and broken Adams' heart. But it's unclear if that will actually happen at this point.
Adams may, very well, choose Clark, but reconnect with Morais after the season, which is a current prediction from Reality Steve (and the theory we've chosen to subscribe to). But even that outcome would leave little time for Adams to become a happily engaged woman.
Then again, Clare Crawley got engaged in no time. Earlier in the season, before Adams took over, Crawley accepted a ring on this same season of The Bachelorette. After just 12 days of filming, Crawley and fiancé Dale Moss decided to leave the show together.
If you're looking for the perfect happy ending, you may want to rewind to the start of the season. Crawley and Moss are still happily engaged and spending what seems like every second together joyfully, judging from the pair's Instagram accounts.
Adams, though, may need more time to sort out who exactly she'll end up with. So, even if the spoilers prove to be right and Adams doesn't get engaged, there's no reason to worry on her behalf. Not every season of The Bachelor or The Bachelorette has a clean-cut ending. Peter Weber's season was a great example of how sometimes making a decision is difficult under pressure, and there could even be a change to the outcome later on.
But Tuesday night will reveal the finale of Adams' story, so we won't have to wait long to figure out who she's with now—if anyone.