'The Bachelorette' Spoilers: Will Tayshia Adams Step In For Clare Crawley This Week?
It's almost time for Clare Crawley to step off the Bachelorette stage and, hopefully, run away with her true love and not a little notoriety. Tayshia Adams is slated to take the spot just a few weeks into Season 16, though The Bachelorette has yet to reveal when and why Adams will join the show.
Without The Bachelorette's acknowledgement of the big switch up, we can only predict when Adams will step in by sleuthing on spoilers, and trying to compile a makeshift timeline. Reality Steve spoilers suggested Crawley stuck around for three rose ceremonies before she was eliminated. Viewers have already seen one rose ceremony and a second cocktail party from Crawley, which seems to imply her time is going to be cut short very soon.
We're expecting the drama with Crawley's men to escalate on Tuesday night, and a cliffhanger, probably of Adams stepping out of a limo (but just her foot is visible!), to lead us into next week.
It's possible The Bachelorette may just introduce Tayshia this week or even stretch out the drama to next week. But we know how the franchise loves a good teaser, something that will make sure viewers tune in next week.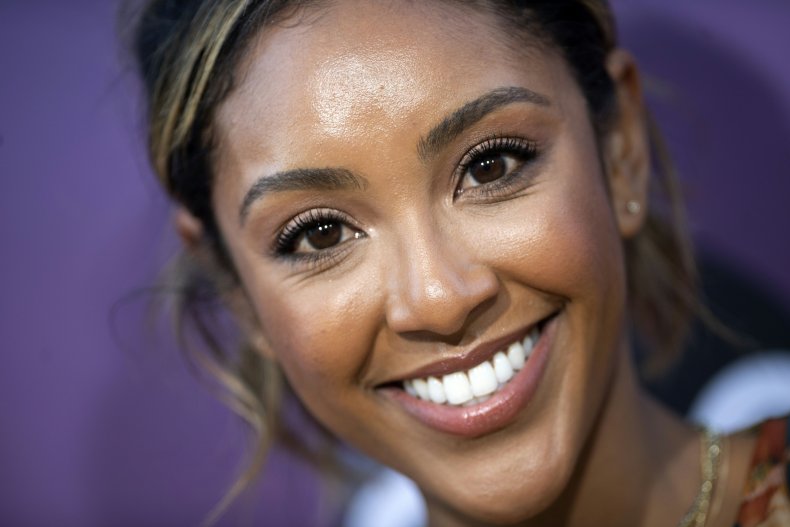 JoJo Fletcher also appeared to confirm that Crawley will be replaced by Adams in a conversation with Us Weekly. What may not yet be known to many fans is that Fletcher will stand in for host Chris Harrison throughout Adams' season, as Harrison was helping his son move into college.
Fletcher told the magazine that the rumors Bachelor Nation has heard aren't all true."I want to give you guys something good. I will tell you this. When I got the call, I didn't know what was going on. I had no clue. I was seeing the rumors you guys were seeing and when I got there, I got the rundown and it was nothing like I was seeing," she said.
"There were a lot of other things happening, a lot of rumors that were not true. It's unlike any other season for a number of reasons. Obviously, the circumstances, obviously there's a shake-up."
Reality Steve revealed that Crawley's remaining men, all of the ones she didn't send home, will meet Adams. There will also be an additional number of men...it seems around five, who will be brought in to meet only Adams.
It's uncertain how or when this will happen, but if we had to bet on it, we'd guess Adams will be starting her journey to find love on next week's episode. Tuesday night will likely revolve around Crawley and the ultimate downfall of her relationships with the other men.
You can tune in to watch The Bachelorette at 8 p.m. CT Tuesday on ABC.