'Bachelorette' Tayshia Adams' Final Rose Spoilers May Have Changed: Everything We Know
The Bachelorette spoilers you've been depending on all season may or may not be accurate when it comes to the final rose. Reality Steve recently revealed that his sources have provided some questionable information, and the end of Tayshia Adams' journey is now truly unpredictable.
Early spoilers for this season named Ben Smith and Zac Clark as Adams' final two choices. Now, that's been proven wrong. Smith will be sent home on Tuesday night, leaving Clark, Ivan Hall and Brendan Morais as Adams' final three.
Reality Steve also said that Clark received Adams' final rose, but that they didn't get engaged. That part may still be true, though rumor has it that the pair aren't together after filming.
The spoiler blogger revealed what he's heard about the finale most recently, but stated that there's no way he can confirm if the latest spoilers are true. "If it ends up being right, great. If it ends up being wrong, great. I'm not saying 'here is the ending to the season. This is what happens.' I'm just telling you what I've been told. And if it does end up being right, I'm not even gonna claim this as some season spoiler I got correct," Reality Steve wrote in a blog post on Tuesday.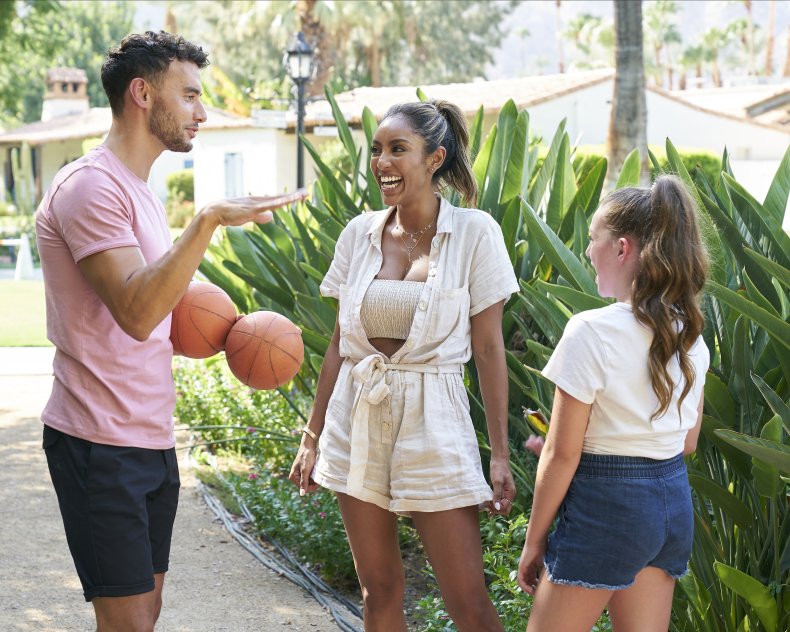 So what's the rumored outcome now? Adams reportedly did leave the show with Zac C., though they apparently broke up eventually. Now, Adams may be starting a relationship with Morais instead. What seems to be certain is that Adams wasn't engaged at the end of The Bachelorette... or, if she was, she isn't now.
"Over the last month, I've had two different people tell me that Tayshia chose Zac at the end, at some point after filming they broke things off, and that she is currently back in touch with Brendan and they are slowly working on a relationship," Reality Steve clarified.
This doesn't stray too far from the original spoilers. What's in question is how reliable the information is, given that Reality Steve's first spoilers were later debunked. There's also the early spoiler that Morais would leave the show on his own after the "Hometown" dates. It's not clear if this actually will end up happening. "Does Brendan self eliminate? Even that I don't know anymore," he said. "Based on the previews for next week that was shown last night, looks like that's what they're setting up. But am I 100% sure it does? No."
Most seasons, Reality Steve is correct with his Bachelor franchise spoilers.
Despite the inconsistencies in Adams' storyline, it's still worth trusting his reports. As he wrote, though, no one will really know the outcome of Adams' season until the very end, which makes it all a bit more exciting.