Is 'The Bachelorette' on Tonight? How to Watch Clare Crawley Finally 'Blow Up' the Season
America's election week stress has been painful, to say the least, but a welcome distraction will grace your television screens on Thursday night. The Bachelorette will return after gifting its normal Tuesday timeslot to pressing election coverage.
Clare Crawley's wild story is about to continue, and we can only hope Nevada counts their votes either before or after 8 p.m. to 10 p.m. ET so our national Bachelorette watch time isn't interrupted.
On Thursday night, Bachelorette Crawley is expected to "blow up" the reality dating show, as many teasers (many, many teasers) have implied. The leading lady will sit down with host Chris Harrison, ABC's production team and her clear frontrunner Dale Moss as, apparently, they'll all decide she should leave the show with Moss.
Good thing Tayshia Adams was already quarantined!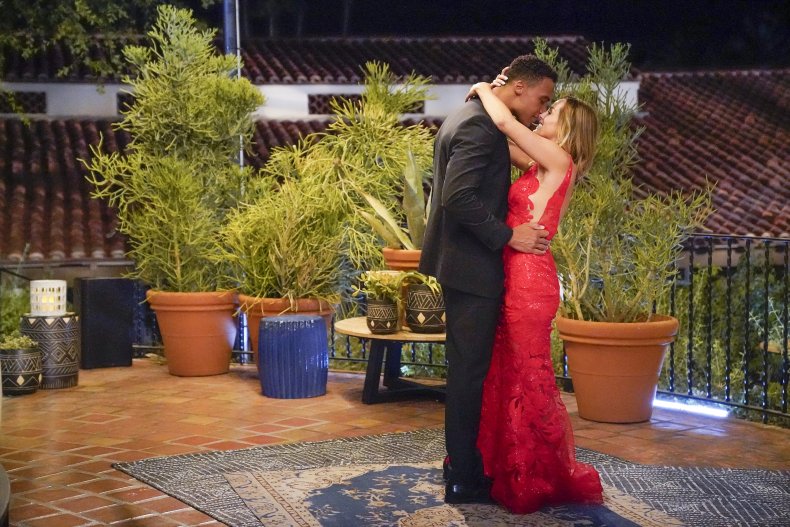 We're expecting to see the official switch from Crawley to Adams on Thursday night, even if Adams doesn't have a bunch of air time. The Bachelorette finally admitted that Adams will join the season in the very last seconds of last Tuesday's episode. We know from spoilers that Adams will step in to meet all of Crawley's remaining men, as well as a few additional suitors that are specifically brought on to meet her.
The episode will air Thursday night at 8 p.m. ET on ABC. This will be the only Thursday episode, though. That means viewers won't have to wait a full week before the series continues on Tuesday at its normal 8 p.m. ET timeslot.
It's too soon to know exactly how the shift from Crawley to Adams will go. From previews of the episode, it seems Thursday night will focus on Crawley and Moss's relationship, and how their dedication to each other threw a major wrench in production. From there, trailers show Harrison addressing the remaining men, seemingly to say that Crawley would no longer be their Bachelorette. It makes sense, then, that Adams would enter.
The Bachelorette has been shockingly silent on Adams's involvement, even though spoilers about her casting surfaced early this summer. Until she's officially on-screen, it seems Bachelor Nation will remain in a state of piecing the story together, teaser by teaser.
Adams previously appeared on Colton Underwood's season of The Bachelor before joining Bachelor in Paradise. On the beach spinoff, she fell for John Paul Jones. The pair pursued a relationship after the series but ultimately called it off.