Is 'The Bachelorette' On Tonight? The Next Air Time To Watch Hannah's Journey Continue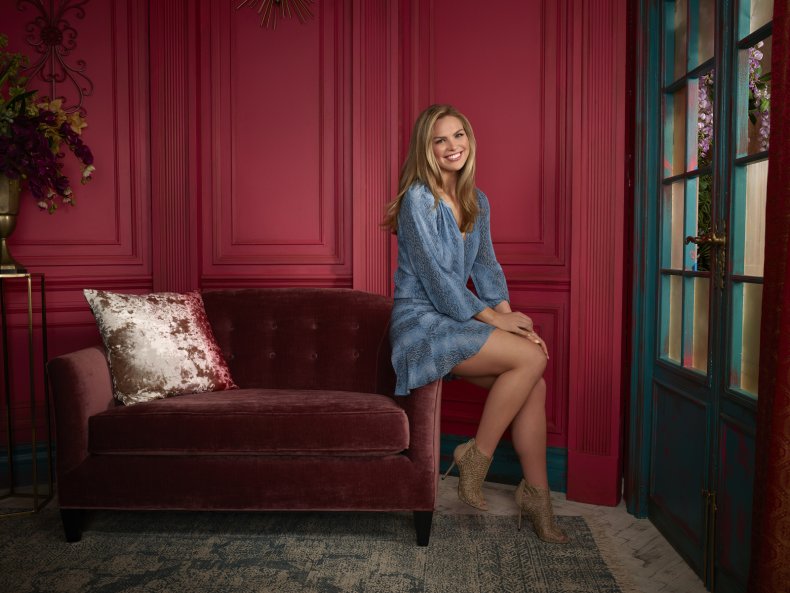 The Bachelorette was absent from ABC on Monday night, as its normally scheduled time was busy with the NBA finals. The channel hosted the Golden State Warriors and Toronto Raptors instead of Hannah Brown and her trusty sidekick, Chris Harrison, in a surprising break from the usual schedule, which angered some fans.
Brown will return to hand out roses in a much-anticipated rose ceremony on Tuesday night. The episode will follow last week's "To be continued..." end scene, that foreshadowed a nasty altercation between the show's villain Luke P. and his current nemesis, Luke S.
Last week's episode showed Brown nearly-frantic while trying to decipher which of the men was telling the truth. It became a clear he-said-he-said match, in which Brown enlisted the help from other suitors to decode the drama. If Brown will send one, or both, of the men home is still unclear.
Brown spoke a bit about the Luke P. drama in a post-show interview with Entertainment Tonight on Friday. She claimed it was difficult to understand the full reach of the issues, as she's not able to watch the series conversations back until they air. "It's really hard sometimes to watch back the show because especially in that instance, there are certain things that I don't get to see, and I'm not privy to see," Brown explained. "I mean, I only get the conversation that I have with each of the guys, and so it is sometimes difficult to see, 'Oh, so that's actually what happened.'"
The preview for Tuesday's episode showed Brown contemplating her relationship with Luke P., and even saying she doesn't want to have feelings for him. It seems the emotions involved may be out of Brown's control.
The series villain even addressed his controversial behavior on his Instagram account. Luke P., real name Luke Parker, shared a note regarding his reputation, and how he comes across on screen. He's chalked some of it up to the classic "villain edit," which can make some situations appear worse when the show's editors choose to frame someone as a source of drama.
"First I want you all to know how hard it has been for me to watch myself this season so far," Luke P. wrote on his Instagram account in May. "Regardless of what is aired AND IF Hannah and I are together or not my behavior in all situations has been and will continue to be exposed."
The Bachelorette will air on ABC, Tuesday 8 p.m. ET. Next week, a normal schedule will resume unless otherwise announced.
Is 'The Bachelorette' On Tonight? The Next Air Time To Watch Hannah's Journey Continue | Culture