Bachelor's Bekah Martinez Addresses 'Feud' with Kaitlyn Bristowe
It all started with a podcast and the premiere of a popular reality show.
Bekah Martinez, better known as the "too young to get married" contestant on Arie's season of the Bachelor, decided to share her thoughts on Colton's season premiere. While the 23-year-old has been previously vocal of the corruptive elements within Bachelor Nation, she recently took aim at Kaitlyn Bristowe.
Martinez called out the former star of Bachelorette for being "jealous" of the "sloth girl" contestant.
"Kaitlyn seemed displaced, she seemed jealous," Chatty Broads co-host Jessica Ambrose said, while Martinez voiced her agreement.
"She was like, 'well I thought the sloth girl was cheesy,' and then it was like, 'cut to Chris!" Martinez joked.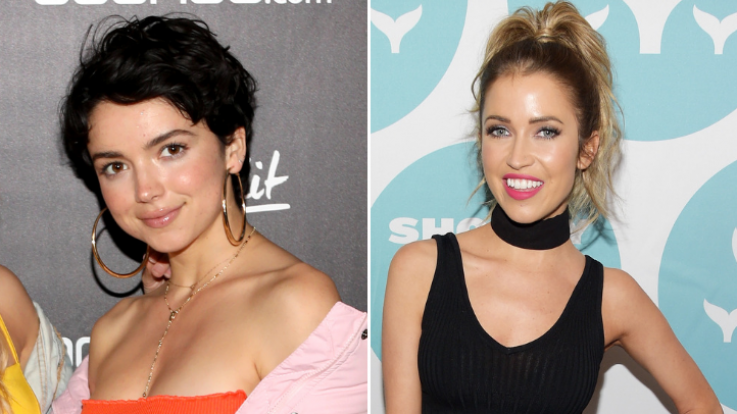 But it was all a misunderstanding. The joke made by Bristowe that the "Chatty Broads" referenced to was actually not toward the infamous sloth girl, but toward 24-year-old model Bri.
"I am obsessed with the sloth. She was my fav. I said Bri was cheesy because I love a good pun. Get it. Brie cheese," the season 11 bachelorette tweeted Wednesday. "What is happening here? Why so mean? I was going to ask her to come on my pod because I thought she empowered women. But now I'd like her to come on and apologize."
Despite the tweet, Martinez then appeared on her Instagram story saying: "I've received some critiques that the podcast was 'mean.'"
The 23-year-old's Instagram story was the fuel to the fire, so much so that Life&Style declared the feud; however, she took to Instagram Thursday to clear things up.
"The article said it looked like I was refusing to apologize to Kaitlyn," Martinez said. "I didn't even see her tweet until I saw the article this morning."
"When we were talking about her on the podcast, we thought she was calling the sloth-entrance 'cheesy,'" she added. "I don't know how we mixed that up when she was talking about Bri ... I did not mean to make this into a feud or anything of that sort."
The Chatty Broads host then issued an apology to Bristowe for the "unjustified, rude comments."
Bristowe has not made any other comments regarding the "feud"; however, we could possibly anticipate it being a topic of discussion on her podcast, "Off the Vine."