'The Bachelor's' Peter and Madison Broke Up After The Finale so Hopefully His Mom Will Stop Crying Now
Madison Prewett and Peter Weber called it quits less than three days after that shocking Bachelor finale. The couple reunited for the first time since Weber's broken engagement on Tuesday night. Though they claimed they would take it day-by-day, it appears their patience has already thinned.
Weber announced the split in a post on his Instagram account Thursday night. "Madi and I have mutually decided to not pursue our relationship any further," he wrote. "Believe me this was not easy for either of us to be ok with, but after a lot of honest conversations, we have agreed that this is what makes most sense for the two of us. The love and respect I have for Madi will continue to endure."
Prewett and Weber met on The Bachelor. The pair endured until the final two, but Prewett left the show because she didn't see a perfect alignment of their values.
Weber was then engaged to Hannah Ann Sluss, but broke the end the engagement after a month because of lingering feelings for Prewett.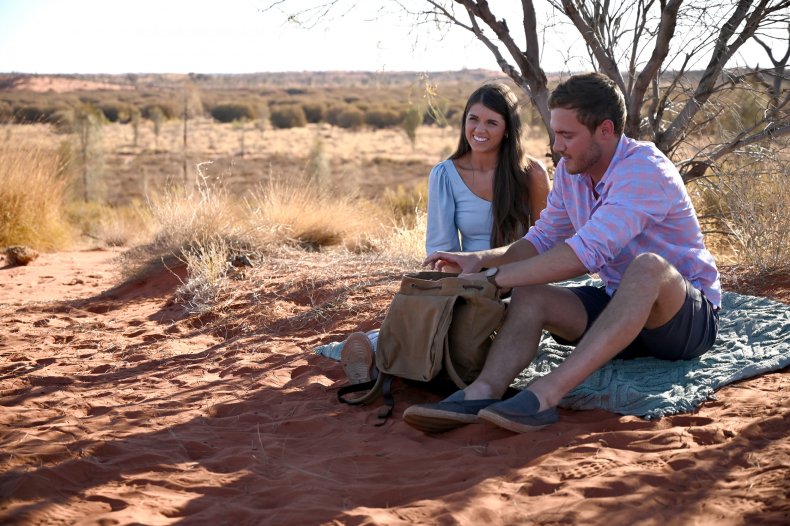 When they debuted their shaky relationship on Tuesday, neither knew exactly what the future would hold. The only certain thing was that Weber's mom, Barbara, wasn't happy, or supportive, of the couple. She claimed the pair would never last, while continuing to hype up Sluss.
Weber's post included his breakup with Sluss, too. "Hannah Ann, you set an example for women everywhere a couple nights ago," he wrote. "You are such a strong, confident woman and you deserve all the love in the world. I accept full responsibility for my mistakes in our relationship and wish you only the best."
The kind message to Sluss comes after Tuesday night's live show, where she told him he needed to become a real man if he wanted to be loved by a real woman.
Prewett also spoke on Instagram about the journey, and her fate with Weber. "As Peter and I have decided to go our separate ways, I am confident that we will both move in the direction of our purpose and never forget that God has a plan in all things," she shared. "I will always love and respect him. I am convinced our paths were meant to cross and we are both better because they did. @pilot_pete you are an amazing guy and I'm thankful for you. I will always be your biggest fan."
The Bachelor is the first of a handful of franchise series slated for 2020. Bachelor Presents: Listen To Your Heart will air in April. The other shows, though, may be affected by Coronavirus. The Bachelorette has begun production, but host Chris Harrison already revealed all international travel has been canceled. There's no formal word on Bachelor In Paradise or Bachelor Summer Games.