'Back 4 Blood's' Single Player Mode Is Getting a Much-Needed Update
Back 4 Blood will finally be addressing complaints about its lacklustre single player campaign with an imminent update.
To recap the controversy, Turtle Rock Studios' cooperative shooter came under fire at launch for not sufficiently catering to its solo audience. Among other things, fans were displeased with the quality of its A.I. bots, the fact that you must always be logged in (even if you are not using the online functionality) and how the game does not track your progress unless you join matches with other people.
That last oversight was a sticking point for a lot of consumers, given that the single player campaign is identical to the multiplayer one. Those who play on their own are doing the exact same thing as full parties of four (only it's even more challenging thanks to them being saddled with incompetent A.I. partners) and they don't get rewarded for it.
Not only do lone wolves not earn achievements, but they cannot unlock new cosmetics, supply cards or even half of the character roster either. All of which was so poorly communicated that many gamers chalked it up to being a widespread technical glitch, rather than a deliberate design choice.
Granted Back 4 Blood is a multiplayer experience first and foremost, and is really best enjoyed with friends, yet this solo offering felt so tacked on that it might as well not have been included at all. There was subsequently a great deal of backlash, with some reviewers going so far as to say they could not recommend Back 4 Blood until these issues were ironed out.
A New Update Will Fix 'Back 4 Blood's' Single Player Woes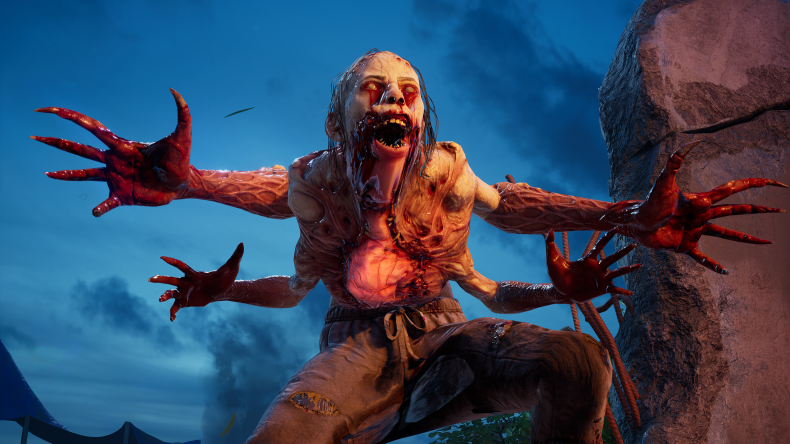 Luckily, Turtle Rock listened to this feedback and has officially announced that solo progression will be coming to Back 4 Blood in December. Plus, the update in question will be completely free, meaning that there is a happy ending to this saga after all.
The information was revealed as part of a new roadmap for Back 4 Blood, which also promises a seasonal event for the holidays, an extra difficulty setting, a new practice arena, and the usual assortment of balancing tweaks and bug fixes.
There is no word on if any of the other gripes relating to single player (like that always-online requirement) will be addressed, but this is a welcome step in the right direction and a good way to start winning back fans.
Here are all of the free updates confirmed in the Back 4 Blood content roadmap.
November 2021
Miscellaneous quality-of-life improvements
Major bug fixes
December 2021
Solo offline campaign with progression
New supply lines
Ridden practice area
Holiday seasonal event
New card type
New cards
2022
New difficulty setting
New player cards
New corruption cards
New co-op mode
Melee updates
More quality-of-life improvements
In addition to the above, there will also be a trio of paid expansions coming to Back 4 Blood in 2022. Starting with the "Tunnels of Terror" DLC, these add-ons will be included in the game's annual pass and will feature brand-new characters, creatures, skins and weapons.
Back 4 Blood is available now on PC, PlayStation 4, PS5, Xbox One and Xbox Series X. It is also included as part of the Xbox Game Pass service.