Back-to-School Sales 2018: Amazon, Target, Staples, Walmart
While the piano plays Chopin's Funeral March in the minds of kids nationwide, the end of summer break has parents practically skipping as they sing, "It's the most wonderful time of the year." However, the return of kids to school after months at home doesn't come without its own share of parental preparation—and various stores are offering deals to get kids ready.
Newsweek looked at a sample list of school supplies needed for kids to get back in the classroom and found that if you're looking to only make one stop, Office Depot will get you the best deal. However, if you don't mind picking things up here and there, you can get pencils, pens, binders, notebooks, rulers, pocket folders, and highlighters at Office Depot, colored pencils, notebook paper, and plastic binders at Walmart and index cards at Staples to maximize savings.
Multiple stores throughout the country are offering weekly deals and shipping discounts to customers, including for common school uniforms.
Staples
Whether your student is five or 15, they'll need a backpack to carry their supplies and books to and from school and Staples is offering 20 percent off eligible school supplies for anyone who purchases a backpack online. The backpack itself is excluded from the discount and it's only available online. The offer expires on August 18.
Staples is also offering deals on items that frequently appear on a required supplies list including composition notebooks, glue, rulers, index cards, and two-pocket folders, only costing about 50 cents.
J.C. Penney
If your back-to-school shopping list includes a uniform for your child, J.C. Penney may have what you're looking for. The department store is offering $10 off a purchase of $50 or more on select kid's apparel. Some of the items included in the sale are various colors of collared shirts, khaki shorts and pants, and pleated skirts. It's redeemable in-store or online with the code "UNIFORM6."
Apple
Back-to-school season isn't just for those getting on the bus with a packed lunch. Apple is giving away a pair of Beats headphones with the purchase of a Mac or iPad pro for college students. Mac purchasers will receive a pair of Beats Solo3 Wireless headphones and iPad purchases will come with a pair of Powerbeats3 Wireless headphones.
Additional discounts on the purchase of qualifying Macs and iPad Pros are available for customers who are current and newly accepted college students, parents of college students, faculty, staff and homeschool teachers as part of Apple Education Pricing.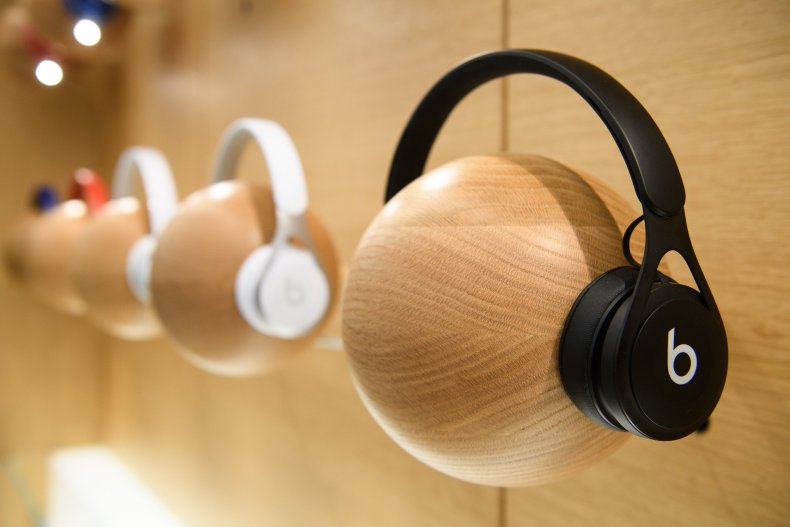 Amazon
While Amazon isn't flaunting any specific back-to-school sales, the company hosts a page on its website dedicated to coupons promoting deals on pens, dry erase calendars, pencils, folders, and other school supplies that are needed to kick the year off properly. Coupons are also available on groceries so parents may be able to get their kid's favorite lunchtime snack for less.
Walmart
Customers flock to Walmart for its already low pricing, which the company is making even lower for some items this back-to-school season. Colored pencils, markers and crayons can all be purchased for less than $1. Walmart's weekly deals for the week ending on August 11 includes notebooks or composition books for 50 cents, college or wide ruled paper for 82 cents, dividers for $2.48 and pocket folders for $1.77.
Office Depot
Office Depot has offered deals on back-to-school supplies all summer long in preparation for the big day. The weekly ads for the week ending on August 12 offer scissors and composition notebooks for only 50 cents and mechanical pencils, pens, colored pencils, glue, and markers for only $1. Customers can also take advantage of free delivery on qualifying orders of $35 or more.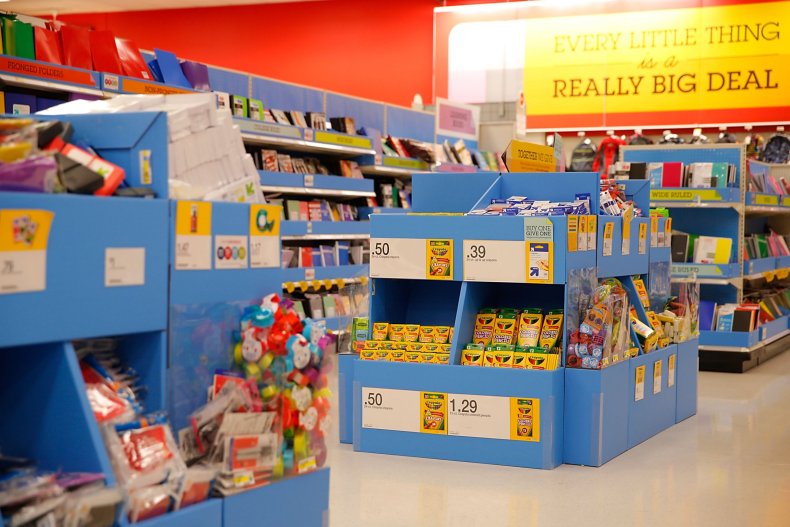 Target
Target has a policy of price-matching its competitors for identical items at the time of purchase, as well as, up to 14 days following the purchase, including during back-to-school season. Similarly to J.C. Penney, Target is offering 20 percent off school uniforms, including certain polos, chinos, skirts and sweaters, with the code "UNIFORMS."
Tax-Free Weekends
To give its residents a break around back-to-school time, various states have implemented a tax-free weekend that enables customers to shop for certain items free of sales tax. Texas's tax-free weekend will take place from August 10 until August 12 and Maryland will host its own for the entirety of the week beginning on August 12 and ending on August 18.