Backstreet Boys's Nick Carter Accused Of Rape By Former Teen Pop Star Melissa Schuman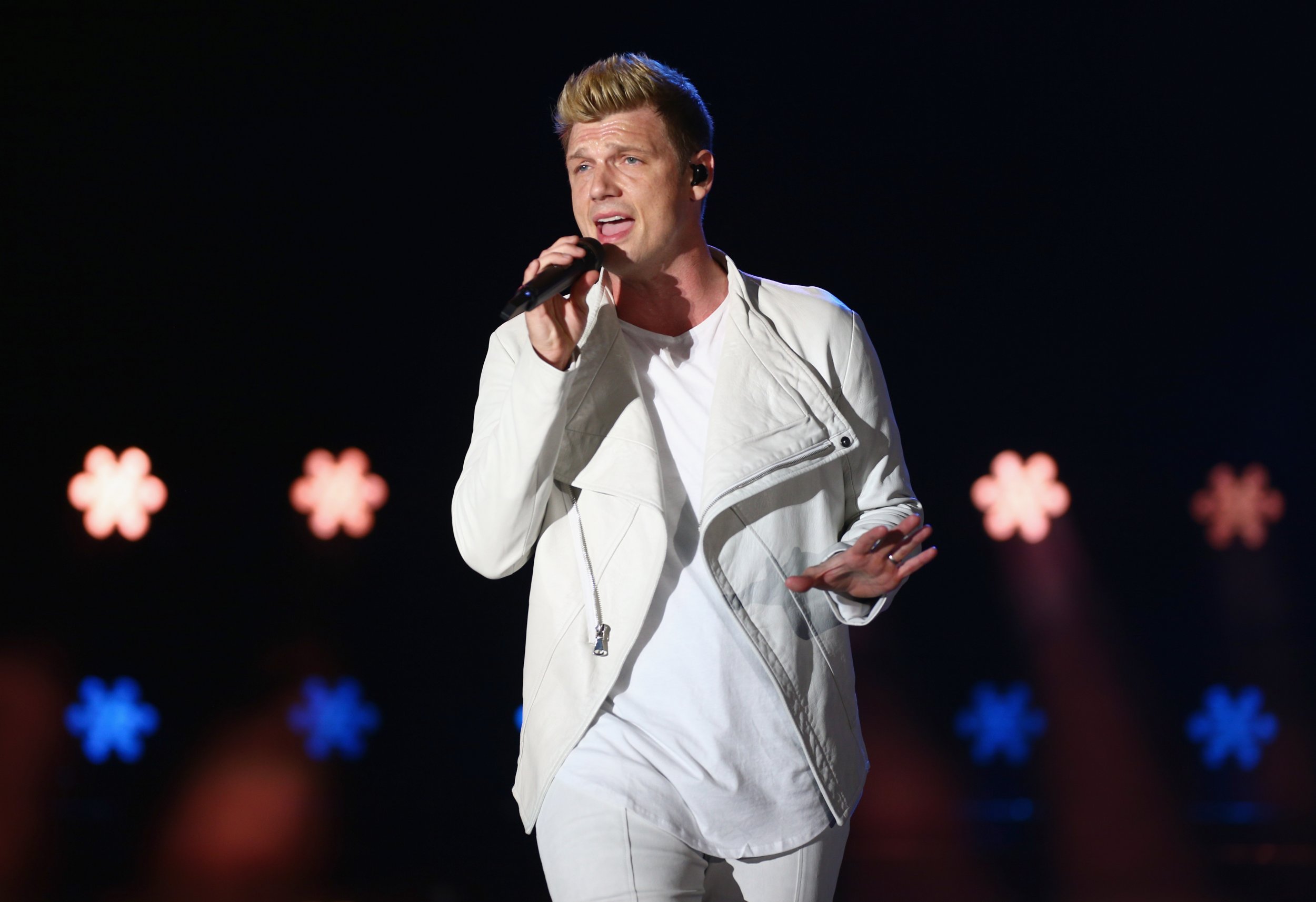 Former teen pop star and Dream singer Melissa Schuman accused Backstreet Boys's Nick Carter of raping her in 2004.
Carter and Schuman were both cast members for a 2004 made-for-TV movie The Hollow when 22-year-old Carter invited Schuman, 18 at the time, and her friend to his Santa Monica apartment for a "casual hangout."
"That evening my friend and I arrived to a barely furnished apartment," she wrote in her personal blog. "No dining room furniture, No living room furniture. Just a TV and a game console which both the guys were playing on."
They started drinking, and Carter asked her to listen to some of his new music in his office. They started kissing when he put her on the bathroom counter and started to take off her pants.
"I told him I didn't want to go any further," Schuman wrote. "He didn't listen."
He took off her pants and performed oral sex on her, she writes. She says she told him to stop, but he didn't. Then Carter asked her to perform oral sex on him.
"I felt scared and trapped," she wrote. "He was relentless, refusing to take my no's for an answer."
The boy band singer then took her into the bedroom. Schuman said she told Carter she was saving herself for her future husband.
"I could be your husband," Carter allegedly responded.
That is when, Schuman said, he raped her.
"I went limp, turned my head to my left and decided I would just go to sleep now," she wrote. "I wanted to believe it was some sort of nightmare I was dreaming up."
She said Carter called for weeks after. He eventually stopped calling, but then she signed on with his manager and friend, Kenneth Crear.
Schuman said Crear had her record a duet with Carter. Carter was cold and quiet. Nothing came out of the recording.
"I never did another showcase again after that and I quickly lost interest in pursuing a career as a recording artist," she wrote.
Schuman said she tried to tell multiple people, including friends, a therapist and her manager.
"A short amount of time passed after the incident, I confided in my then manager, Nils Larsen, that I wanted to come forward," she wrote. "He heard me out and said he would do some investigation and would try to find me a good attorney as I intended to press charges."
Schuman said Larsen told her Carter had the most "powerful litigator in the country." She decided against coming forward.
Carter has not publicly responded to the incident and was not reachable at the time of publication.