Bacterial Disease That Spreads From Animals to Humans Reported in U.S. Dogs
Leptospirosis, a disease that has recently been reported in Oklahoma and Utah, can be spread from animals to humans, particularly if you own a pet dog.
Oklahoma veterinarian Sara Rowland recently treated a 7-month-old puppy that showed signs of the disease, according to KOCO.
"The pet was not eating well, vomiting and had a yellow tint that you could tell the liver was affected," said Rowland.
KUTV reported September 2019 that at least 13 dogs in Utah had contracted the disease. Those cases are believed to have originated at a boarding kennel, where an infected dog may have been kept.
Leptospirosis is a bacterial disease that affects both animals and humans. Left untreated, the disease can lead to kidney damage, liver failure, meningitis, and death, according to the Centers for Disease Control (CDC).
Leptospirosis is most commonly found in cattle and rats. According to the Royal Society of Preventing Accidents, it is one of the most widespread diseases that humans can contract from animals, particularly through contact with water contaminated by rat urine.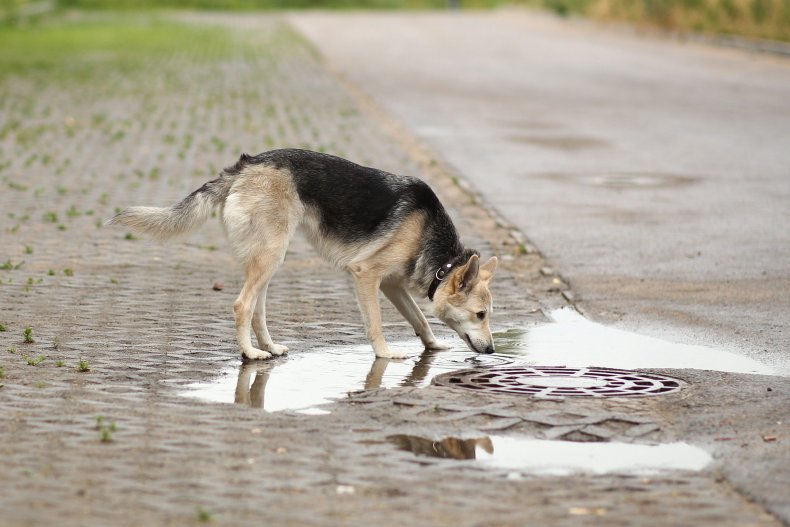 Dogs often contract the disease while swimming in standing water or drinking from puddles, says the American Kennel Club. There is a vaccination against the disease available for dogs, but it is considered a non-essential vaccine unless the animal is at high risk for exposure.
While the disease is an occupational hazard for those who spend a lot of time with animals, such as farmers, leptospirosis has also been associated with contaminated bodies of water. British Olympic rower, Andy Holmes, died from Weil's disease, an advanced phase of leptospirosis in 2010.
Heavy rains in Jamaica have caused the Westmoreland Parish Health Department to become proactive and warn people about the possibility of contracting leptospirosis.
"We have been having some heavy downpours and I have seen persons wading in waters in Savanna-la-Mar and its environs. We just want to remind persons that by wading in contaminated water, the germs [from animal urine] can penetrate your skin," said Health Promotion and Education Officer, Gerald Miller, in an interview with the Jamaican Information Service.
Victims of flooded areas in Pune, India have been warned that anyone wading through floodwaters has an increased risk of contracting leptospirosis.
"So far, this year, 12 positive cases of leptospirosis has been reported," said Sanjeev Wanware, the assistant medical officer for the Pune Municipality Corporation (PMC) in the Hindustan Times. "Hence, as a preventive measure we have sent an alert to all PMC-run hospitals. The doxycycline capsules will be available free of cost at PMC hospitals. The number of positive cases is expected to increase."
The warning comes after flash flooding hit the area in late September 2019 leaving 22 people dead and five missing, according to India Today.
Risk for contracting leptospirosis can be lessened by avoiding potentially contaminated water, staying away from contaminated animals and using protective clothing to limit or prevent exposure to contaminated soil or water.