Bernie Sanders Won't Become a Democrat, Will Run as an Independent in 2018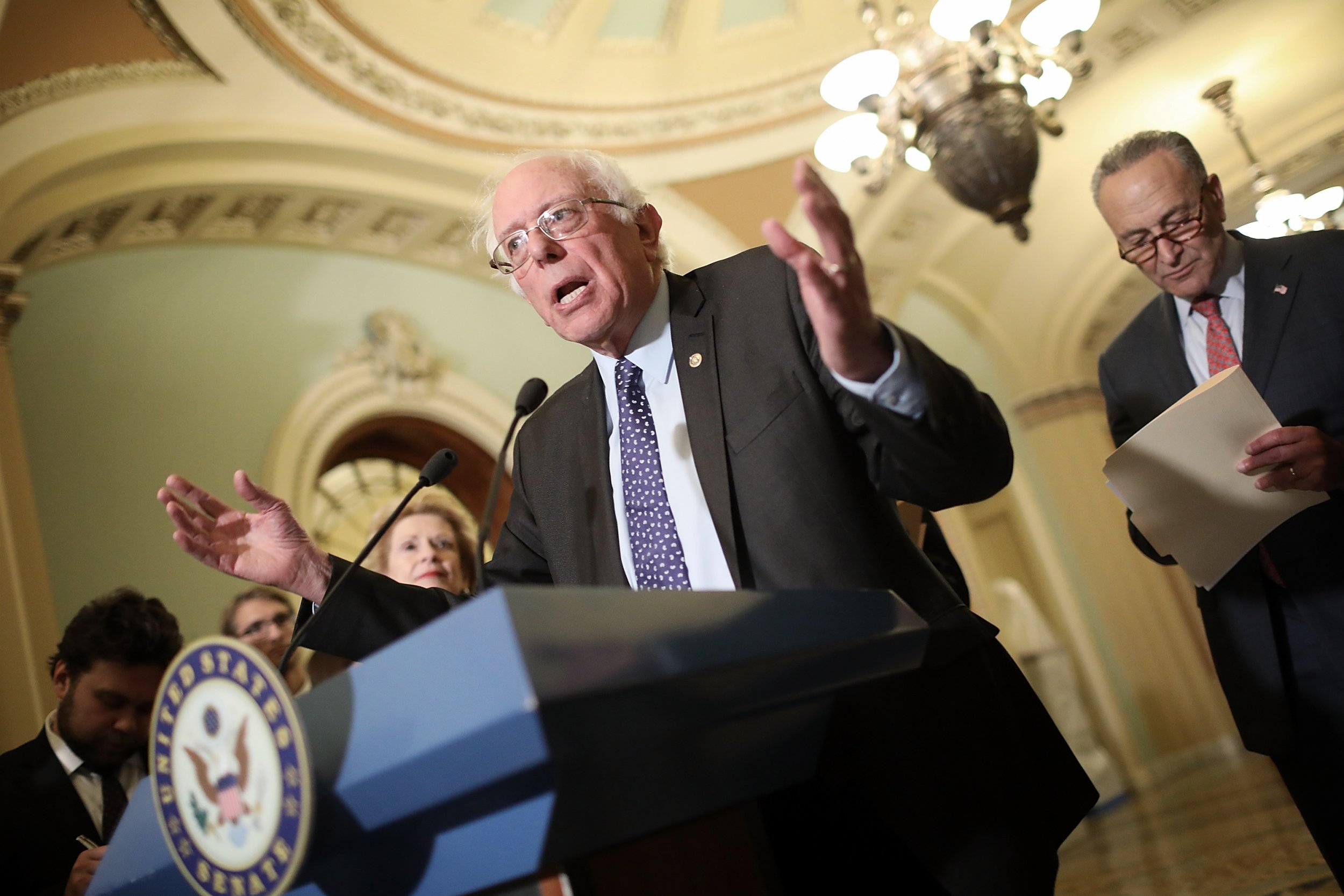 Bernie Sanders has announced he will be running as an independent in 2018, prompting speculation over whether he will run as a Democrat presidential candidate in 2020. But the Vermont senator, who faced pressure to join the Democrats following his bid for the party's 2016 nomination, said he had always been an independent and was not planning on making any changes in 2018.
"I am an independent and I have always run in Vermont as an independent while I caucus with the Democrats in the United States Senate. That's what I've been doing for a long time, and that's what I'll continue to do," Sanders said in a Sunday-night interview with Fox News.
The politician did not comment on the push to join the Democratic Party following a failed resolution to demand that Sanders and fellow independent Angus King, from Maine, run as Democrats in 2018.
The resolution, which was sponsored by California DNC member Bob Mulholland, was voted down in October. Its inception promoted Sanders to suggest at the time that the party should embrace independents.
Mulholland argued that "a strong and unified Democratic party… puts us in the best position to win elections," suggesting the independents should join the party.
"There's only two real teams in the presidential election in 2020, and that's Trump versus a Democrat," Mulholland said, according to CNN. "And with Trump running the White House, we need more people to call themselves Democrats and stop standing on the sidelines."
Sanders was not swayed. "I've been an independent since the early nineties. I was a governor as an independent. That's who I am," Sanders told The Hill at the time.
Had he taken the decision to run for re-election as a Democrat, many within the party would have seen his move as an indicator of his plans to run for the Democrat presidential nominee once again in 2020.
His 2016 run raised eyebrows from some members of the Democratic Party, who believed an independent should not be running as a presidential nominee for them; however, it is unlikely Sanders will be dissuaded from a presidential run by any disapproval over his independent status, if indeed he decides to run in 2020.